The Art House Café: A Creative Hub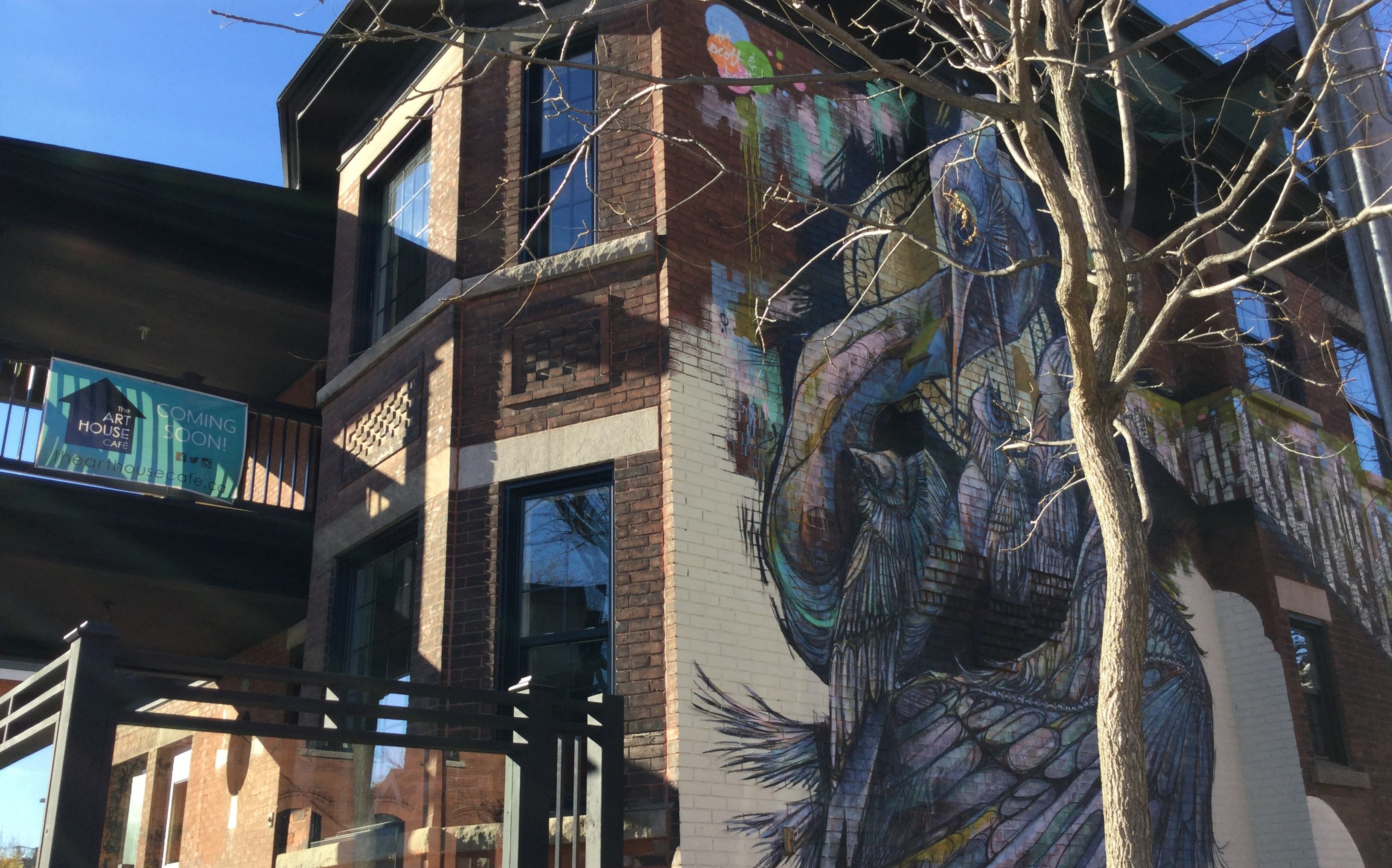 At Somerset and Bay, there was a boarded up former pizzeria that had not seen the light of day in many years. As much as Centertown could use another pizza shop, I'd given up hope of ever seeing the ovens start again in that beautiful heritage building. Don't get me wrong, pizza and optimism are kind of my things. But it seems that we've lost so many community spaces in Chinatown recently – the Daily Grind, Raw Sugar, Monopolatte, and the future of Pressed is uncertain. How can a community survive without gathering spaces? Ottawa has a rich, if underground, cultural scene that needs support in order to grow.
Enter the Art House Café. Sitting down with co-founder Geneviève Bétournay, she trusts that the time is right. "Since those spaces have gone there's a little bit of a void, but there is no shortage of people willing to step up. There is something going on around here, around Ottawa… It's so encouraging. I don't know if it's because Ottawa has always been a small, tight-knit community? We're all fighting the image of Ottawa."
 A Hub for Artists
Since meeting over the summer, Bétournay and her business partner, Joe Beaton, quickly realized they had similar ideas about the importance of community spaces to support creativity.  Their vision, soon to be reality, is much more than a café – it's meant to become a hub for creative people. "There are hubs that exist for other things – Makerspace North, hubs for entrepreneurs, but there is nothing really for artists to help promote themselves and grow, and provide the resources they need to do that", says Bétournay.
There are a couple different components to their business model. Once the shop opens in January 2017, they will: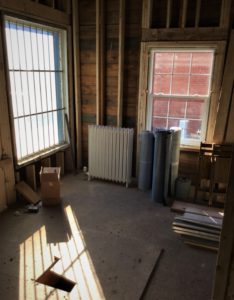 Provide wall space to feature the works of local artists;
Open a gallery and "gift shop" to showcase and sell creations made in Ottawa by artists, musicians, and makers;
Maintain two rooms available to be rented – a studio space and a meeting room; and
Offer services and resources – such as printing, silk-screening, access to software programs, website design, "fancy paper cutters", button design and more.
While the café is the most obvious source of revenue, each of these components combine to set the stage for a business that can sustain itself. "Neither of us are in it for the money", says Bétournay. "We want to bring something to the community."
Both Geneviève and Joe are full of ideas for events. "We want to involve the community as much as possible… We want to host a lot of workshops – as many as we can! Same with the store – [we will showcase] as many artists we can fit into the small space" says Bétournay. There will certainly be art-related events and vernissages, but the café is intended for more than just visual artists. They'll be well equipped to offer local musicians the tools to take their band (or at least their merch) to the next level. The best punk rock is DIY, but sometimes you don't know where to start, especially with things like making t-shirts or designing posters. Other events may prove helpful, "Ask the expert" evenings and intimate acoustic sets by local musicians.
An interesting element of the Art House Café is that they intend to remain open 24 hours a day once operations are underway. They creating a space where people can work and collaborate, which includes shifting the focus away from a standard revenue source – alcohol. "We won't have big bands playing, and we won't be licensed to begin with", says Beaton. He added that they will periodically have licensed events, perhaps one night a week. "We are working with a six-month timeframe and we'll assess the reaction of members and the neighbourhood to figure out what people want in the space".
Supporting a community
The distinctness of a neighbourhood is precisely the kind of thing that makes this model interesting. There are plenty of 'hidden gems' in Ottawa that are starting to shine a little brighter, but we sometimes struggle to support an art community.  Geneviève recognizes this: "People leave because the scene is not here – it doesn't exist. They leave in the hopes of… they go where there is a scene already. But that's exactly why I want to stay here. It's uncharted territory, it's like the Wild West. You get to make it what you think it should be."
So, what should Ottawa be? That's a question all of us have a role in answering. At the Art House Café, it will be members, volunteers, and partners that help define the space. In the broader context of the city, there are many people working to build a more vibrant cultural community. It's an area where we can't accept Ottawa's sleepy reputation; let's shape our city into a place where we want to be – and choose to stay.