New Video: Expanda Fuzz – Sonic Halo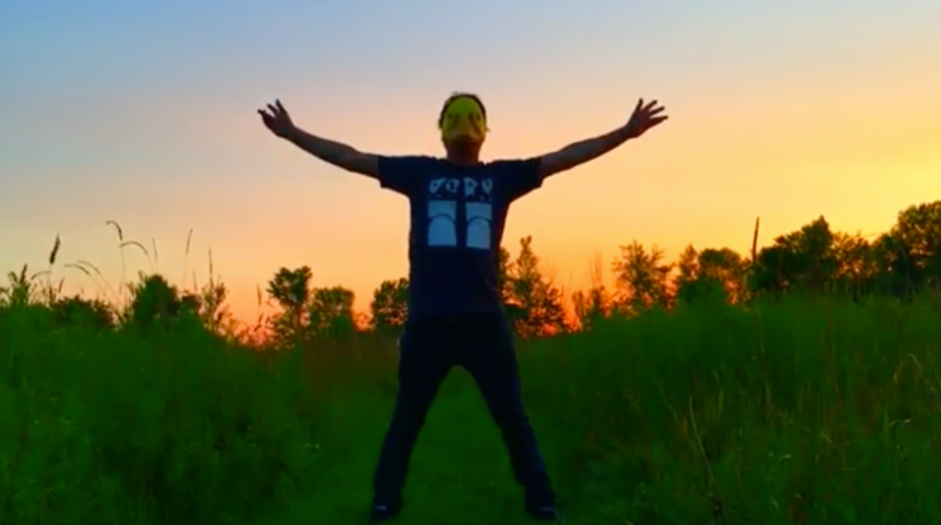 Ottawa's droney post-punk outfit Expanda Fuzz has released a new video for their single "Sonic Halo." The track appears on bandcamp along with a cover of Earth, Wind, & Fire's "September" in the wake of founding member Maurice White's death last year.
The track is a minimalist psychedelic trip, with rolling percussion, a fuzzy lead guitar part, and mesmerizing vocals by Niki. The video's aesthetic is dark and ominous, taking place in a remote field at dusk and featuring characters with strange masks and costumes. The video is not as dark and creepy as their video for "Flavour: Zombie" released last year, and it also contains beautiful colours of the sunset. However, the smoke-breathing Grim Reaper-type character also leaves the viewer with chills down the spine, and it's not the kind of figure you'd want to run into on a dark, empty farm.
Although the song is just over two minutes long, it's great to see a video being made that perfectly suits the sound of Expanda Fuzz. This song could have easily been incorporated into season one of True Detective, or even Apocalypse Now. The video accurately reflects that kind of imaginary trip into the darkness.
Expanda Fuzz is playing JUNOfest March 31st with Dilly Dally, No Fuss, and The Dirty Nil at House of TARG. Ticket and wristband information can be found here.
Watch "Sonic Halo" below.