New Music: Jack Pine & The Fire – Left To Our Own Devices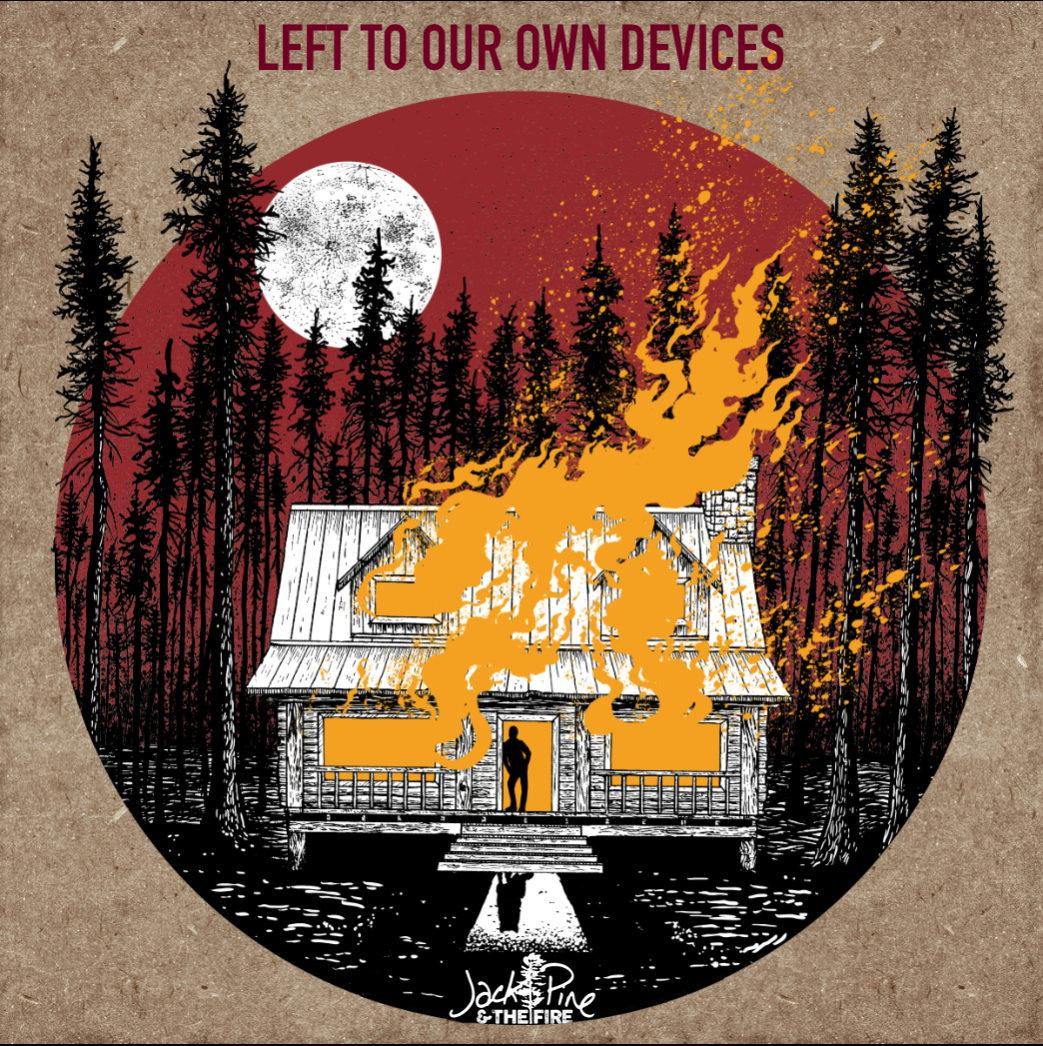 The cool air has arrived in Ottawa, and brings with it the whispers of autumn. What better way to celebrate the harvest and changing of the leaves than a new album from Ottawa heavy-hitting folk rockers Jack Pine & The Fire? The group's new record Left To Our Own Devices will be released this weekend, and I got a sneak peek into the nine-track effort.
Ottawa native Jack Pine (a.k.a. singer/songwriter/producer Gareth Auden-Hole) grew up in the city, but admits that his heart belongs to the northern wild. It's appropriate that the band's name comes from the recognizable ragged tree that was made famous by Canadian artist Tom Thompson. The band's music continually maintains a strong connection with the wilderness, with subjects such as rushing rivers, sleeping under the stars, solitude, and the metaphorical lone wolf scattered throughout. The new album genuinely feels like it could have been conjured up and recorded in a cabin 500 kilometers away somewhere in northern Ontario.
Left To Our Own Devices incorporates the band's trademark americana-folk inspired sound dipped in Ottawa valley twang. More than any of their previous records (which I also enjoyed thoroughly), Devices offers a more complete picture of who this band is and what they have to offer. There's a tug-of-war between the past and present on this record, as it recalls the great folk songwriters of days gone by while offering a modern take to listeners—one that could draw them in and keep them close while Jack Pine's story is told (probably around a campfire).
The warm sounds of Martin Newman's upright bass provide a tender, yet sturdy backbone for the album's more restrained tracks such as "The Run Down" and "Lone Wolf," but his fancy finger-work is also unleashed in tracks like "Seven Generations." Mike Essoudry's percussion brings forth the foot-stomping element that we all know and love, and is sure to have fans clapping along to fun songs like "Credit River" during live performances. Stuart Rutherford's twangy resonator is truly enveloping, and recalls the distant bluegrass influences that surely helped inform their music, blending seamlessly with the fiddles and guitars.
All in all, Left To Our Own Devices is a great accomplishment. It contains inspired musicianship and instrumentation, captivating themes and songwriting, and has mountains and valleys of energy that elucidate how dynamic this band really is. Jack Pine and The Fire have shown, once again, that they are masters of their domain and that they're more than just a gritty folk-rock band with strings.
Be sure to catch Jack Pine & the Fire at Irene's Pub this Friday, as they get set to release 'Left To Our Own Devices' to the world in full. Tickets are $15 adv/door and can be purchased at Irene's Pub, Compact Music, The Record Centre, and their PledgeMusic Store here.
Track Stream