Got Coverage? Tips on how to get heard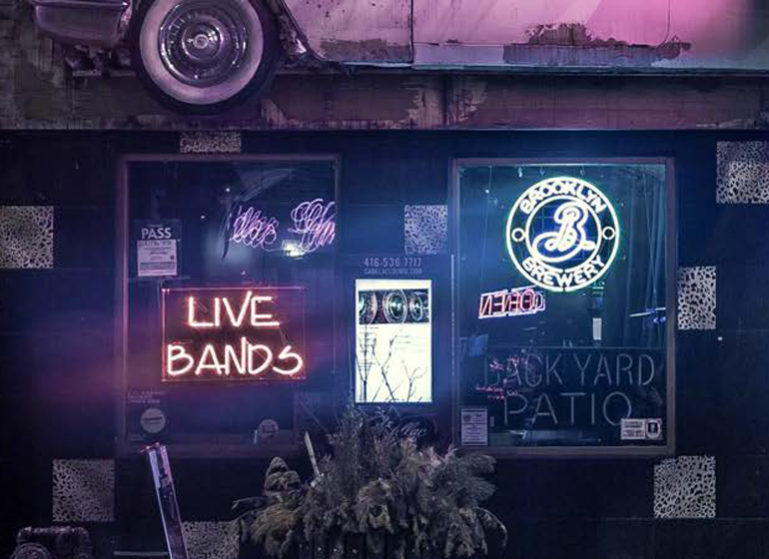 As music writers, people like me explore our passion for music through words. It's our way of supporting the music community and providing some much-needed coverage for artists.
In places like Toronto, there is no shortage of media outlets to target for coverage of a new album, video, or tour. However, in Ottawa, the ratio of artists-to-music media is disproportionate.
There simply is not enough coverage of music in town, even with Lynn Saxberg's continued work at the Ottawa Citizen and newer platforms such as Ottawa Beat and Ottawa Showbox doing what they can. I thought it would be helpful to provide artists with a list of do's and don'ts with respect to connecting with media—local or otherwise. Here are some pointers to help you have a better shot at getting covered:
DOS:
Make your objective clear from the outset.
I know it's exciting to talk about your music and get into specifics, but make sure the opening of your email or press release unequivocally states what it is you have accomplished, and what you would like from the writer or media source. That way there's no confusion, and you cut to the chase right away.
Keep it concise.
Chances are the writer or editor has very little time and can't read every single word in the email or press release. We want to read about your music and your band, but we don't need a full-on history of your musical upbringing and details about your past unless it correlates directly with the work you're doing now. Less is certainly more, and don't weigh your corre- spondence down with unnecessary details for the recipient to wade through.
Provide supporting documents and information.
For me, a press release isn't a must, but there needs to be a body of text that tells me what you're looking for. More important is an up-to-date electronic press kit (EPK) that includes a bio, links to music samples, past and upcoming performances, high resolution band photos, links to past media coverage, a one sheet, and contact information. Having all of these makes writing about you a whole lot easier, and will save the writer from having to spend time digging up all this information. Plus, do you really want a 5-year old band photo with that former member you no longer speak with to be published?
Be bold in discussing your achievements, but not too aggressive.
There's a fine line between being bold and being pushy. We want to hear about your music and milestones, but telling me that your band is "the next Radiohead" or "the best thing to happen in Canada in a long time" isn't going to get you anywhere. A good approach is to let the music speak for itself. Be proud of what you've done, but let the writer make their own judgements. It's also important to not sell yourself short, because there's a good chance the writer is excited to hear your music!
Personalize your emails and correspondence to a specific writer or position.
If you are friends with or acquainted to the writer, it's totally acceptable to start off the email saying something like "Hey Matias! Great seeing you at the show the other night, that was awesome." A little anecdote or personal flare can go a long way. Writers are really good at figuring out which emails are mass produced, and which ones are tailored to them personally. The biggest faux pas for emerging artists is a "cc" or "bcc" on a mass email to writers.
Proofread your work, or have someone proofread it for you.
This might seem like an afterthought, but it really is a crucial step in the process of getting something covered. Think of it like sending in a résumé and cover letter for a job. Any mistakes and glaring errors will get caught, and cause any good writer to cringe.
Target the right people.
Make sure the website, blog, or media outlet you're contacting writes about music like yours. Doing some research and checking out the kind of genres and content the source writes about is a good indicator of whether your music will appeal to them. For example, if you're a local punk band that generally plays shows in basements, don't email a Philadel- phia-based classical music blog for coverage. I know that is an extreme example, but you know what I mean. Use your time wisely by connecting with the right people.
Follow-up.
There's nothing wrong with checking in to see if your email has been read. In fact, it is appreciated. Sometimes emails get lost in a sea and sink to the bottom, but that doesn't mean the writer doesn't care. Feel free to "bump" it up to the top of the inbox again with a simple and cordial follow-up.
DON'TS:
Don't make a last minute request.
If you have an album release party coming up on Friday, don't send an email to me on Tuesday and ask that I have it done before the show for promotion. Be realistic about timeframes and respect the fact that writers gener- ally have a lot on their plate. There is usually a posting schedule that keeps our lives somewhat structured and it's hard to throw a wrench in it by adding more last minute work—and stress.
Don't be too vague or complex in your email subject line.
This is your calling card, and your way to make a first impression. This is where you strip down the flare and fluff and just say what the email is about. I currently have 2,282 unread emails in my inbox (don't judge) because I simply can't get to them all. It's like a triage system solely due to the volume of emails received. I open the ones that I immediately see and understand through the subject line, so make sure yours is one of the ones that stands out right away. e.g. [ARTIST NAME] announces new album [ALBUM NAME] – coverage inquiry
DON'T USE CAPS BECAUSE IT SOUNDS LIKE THIS WHEN READING IT.
Don't contact writers through personal DMs if you aren't friends with them.
Getting a "message request" from a random musician on Facebook Messenger is not a writer's favourite thing to see come up in their notifications on their own time. Email is the best and most professional way to reach out to writers to whom you are introducing yourself and your band. Remember that writers often do what they do as a labour of love, so interrupting personal time to introduce yourself is not a great way to start a dialogue.
Don't forget social media and streaming links in the email body or footer.
Often a writer wants to get a feel for what your band is all about. Even if you include all of these links in the EPK, it is important to make them easily accessible in the email itself, because after all, those are the links you want them to click on the most. Show me what you've got!
Don't be upset if the editor or writer doesn't get back to you right away, or at all.
This relates to the point above regarding follow-ups. I personally have three inboxes that I manage, each of which is high traffic. Be patient and persistent, but don't become annoying with follow-ups or disgruntled. Getting upset or hot-headed about a non-reply will not only make sure you don't get what you're looking for—it could put you at the bottom of list for the foreseeable future. I'm not going to spend my time writing about jerks, so always be nice.
---
This article appears in the November edition of Ottawa Beat newsprint in the OSBX column.