From the Expert: Getting Into Sound Engineering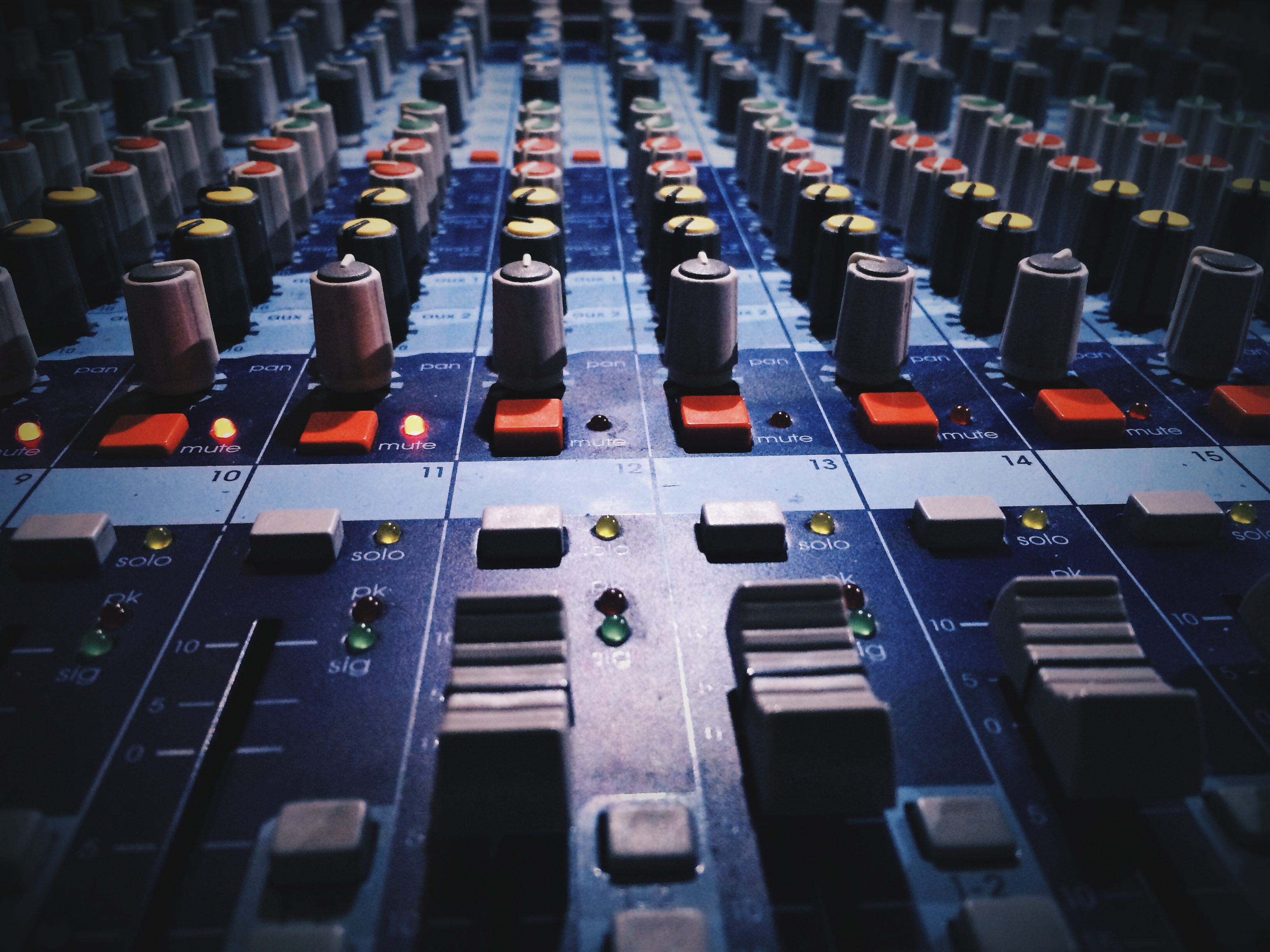 Have you ever looked at the back of a room during a show, and noticed a person straining their neck to listen to the band while also fiddling with some knobs and faders? That's the sound engineer. Often forgotten (in my experience, until there's monitor feedback or someone needs an instrument cable), they are an important part of local venues.
My journey as a live sound engineer began in 2010, when I started shadowing the legendary Slo' Tom at the now defunct Zaphods.  Prior to this, I'd worked recording ads and interviews in the production department at CHUO 89.1FM as well as recorded my own bands at home, but live sound was a different beast. Feedback, working with different musicians and music genres every night, as well as the notion that the show must always go on were very much part of this game! Shadowing Slo Tom was a great experience, and I learned to always treat musicians with respect and to not give in to the grumpy sound tech stereotypes.
By that summer, I was given my very first solo shifts at Café Dekcuf. Without going into too many details, let me tell you that I learned a lot that weekend, from everything from microphone stand placement to monitor feedback to how to never speak to a lead singer again. While my first night working alone went off without incidents, I almost ran out of the room on night two due to the crazy amount of monitor feedback. Fortunately, I stopped myself—I had the foresight to realize it would be hard to convince a club owner to hire me again if I took off mid-show!
I have now been working full time as a live sound engineer for eight years, both in clubs in Ottawa & Toronto, and as a touring Front of House and Monitor Engineer. Here are some tips and tricks to get you started on your live sound journey.
Find someone to shadow
In my opinion, the best way to learn how to do live sound is to shadow a live sound engineer. Don't be afraid to ask local sound techs to come and shadow them as they work.  Offer to help them put away equipment, to patch the stage and throughout the show. Ask questions. If you frequently shadow, a sound tech might let you mix an opening band, a great way to put your skills to use.  Alternatively, there exist audio programs at colleges throughout Canada, but these can be expensive.
Always be ready to learn
Those first few weeks of working were a whirlwind of new information for me, from ways to ring out the feedback from monitors to how to properly patch a stage. Ask questions and learn from your mistakes. Find other local sound engineers to network and share knowledge with, or join online communities such as soundgirls.org, womeninlivemusic.eu or the Women's Audio Mission to access great articles, training videos and forums. Note that these resources are available to people of all genders, not only women.
No show is too small
When you're starting out, take all the gigs you can and learn from them. Do you have a friend who is organizing a show in a coffee shop? Offer to set up the PA for them and run sound. Even if it's just amplifying three vocal mics, you will learn from this experience. No one starts off mixing in arenas, and it's in those small venues where you will learn how to problem solve on the fly—an essential skill in live sound.
Know who your allies are
I am forever grateful to the community of sound techs I met through my work in Ottawa—my fellow Mavericks coworkers were the ones who helped me refine my monitor ringing skills on those first few shifts. Likewise, they were always available to answer questions when I had them. Most live sound work is freelance, and it's important to connect with your peers. You never know when you will work with someone again, or when a friend might be sick and need a substitute for their gig.
Treat people with respect
From the musicians on stage to the touring sound techs who come through your place of work, treat people how you would want to be treated. Don't talk down to musicians about their amp tone or singing technique, but feel free to offer guidance in a gentle way if you think the performer could be open to your opinion.  Likewise, if you are a touring sound engineer, the local sound engineer is there to assist you and make your day easier, so no need to be rude with them. I remember some of the first bigger shows I worked, and the way some of the touring engineers talked down to me. When I am on tour and am working with a new engineer, I try and show them tips and tricks if they're doing things in a way that doesn't work for my show, instead of simply yelling at them.
Know when to say no
You never have to do anything that makes you uncomfortable, whether that is working somewhere where there are safety concerns such as electrical hazards or inappropriate venue staff or musicians. As a woman, I have been in situations where musicians or touring engineers have inappropriately touched my body while on a show. There is never a situation where this is OK. If this happens to you and you feel comfortable doing so, report the individual. 
Have fun
Live sound is a creative job. Work with the bands you're mixing in achieving their desired sound, and don't be afraid to try something that seems totally unconventional.
Shameless self-promotion: if live sound is something that interests you, I teach an intro to sound class for women+ (inclusive of trans and non-binary persons) in Ottawa. To find out when the next class will be scheduled, visit the Ottawa Music Industry Coalition page here.