Rapid Fire Q&A with Dear Rouge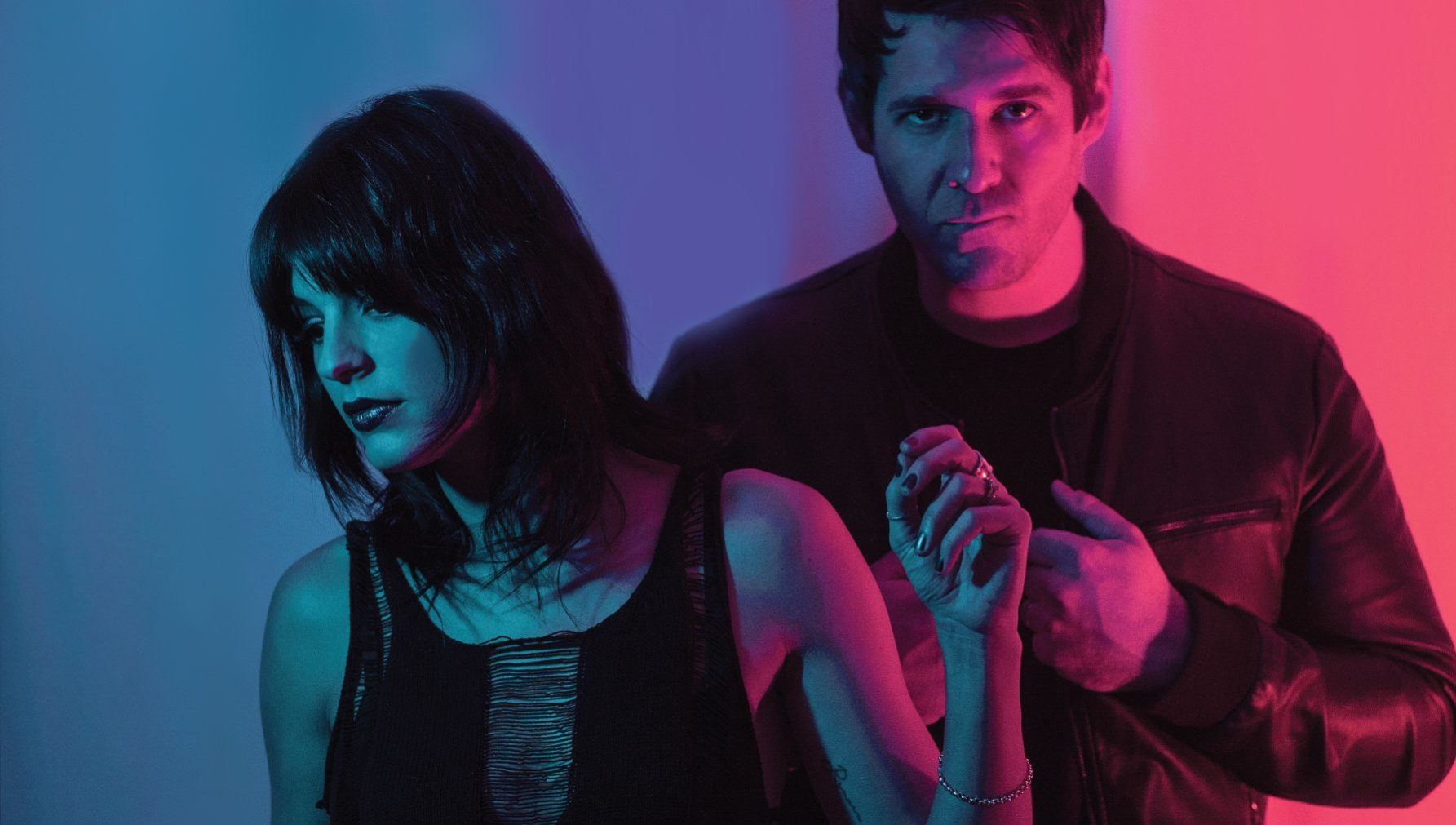 Juno-award winning band Dear Rouge are in Ottawa supporting Lights tonight at Algonquin Commons Theatre, and it's sure to be a fun weeknight on campus. The band released their second full-length album, Phases, last month, and are touring with Lights as a supporting act for a string of shows in 2018. After winning a Juno for breakthrough group of the year in 2016, Dear Rouge have their sights set high. I chatted with power couple Drew and Danielle McTaggart in advance of tonight's show.
Tickets for tonight's Ottawa show can be found here. Check out our rapid fire Q&A session below:
---
Rapid Fire with Dear Rouge
Q: If you had to choose any dream career outside of music, what would it be?
Drew: Vacation tester. I think my mom saw that on Oprah or something.
Danielle – Cirque de Soleil gymnast. One of the ones that does the scary tight rope.
Q: Favourite movie?
Drew: Moneyball.
Danielle: Lord of the Rings Trilogy.
Drew: That's three movies!
Matias: Technically, it's kind of like one really long 11-hour long movie.
Danielle: Fine, I'll say the Two Towers then!
Q: Any hobbies that most fans wouldn't know about?
Danielle: Badminton.
Drew: I like bridges. I don't know how that's a hobby, but I like them.
Danielle: Ok, I want to change my answer then. Bald eagles.
Q: Favourite pizza toppings?
Drew: Pepperoni.
Danielle: Cheese…?
Drew: Ok, wait, then if I had to just have one topping on a pizza then I'd say cheese over pepperoni.
Q: Star Wars or Star Trek?
Drew: Star Wars.
Danielle: Star Wars, as of late. But I grew up on Star Trek. It was really hard for me when it switched. It was kind of sad, so now I like Star Wars better.
Q: Best Halloween costume growing up?
Drew: Ohhhh! Robin Hood. Because in my quiver I would be able to put all my candy.
Matias: That's really, really smart.
Danielle: I think I was a cheerleader a couple times. Made my own pom poms.
Q: Place that you want to visit most, but haven't yet.
Drew: South America. I've been to every other continent except South America and I really want to go there.
Danielle: Um, yeah. I was going to say that. But I'll say Scotland. That would be cool.
Q: What was the last YouTube video you watched?
Drew: Hah. It's a Bon Jovi song with R2D2 accompaniment.
Danielle: There's one with a screaming intro for 20th Century Fox and it's hilarious.
Drew: It's one of those videos when we're really tired, we'll pull it up and get a good laugh.
Q: Guilty pleasure band or musician?
Drew: There's this guy named Matt Pond PA, and he's just so good. I don't know why I like him, but I do.
Danielle: Dua Lipa, she's a new artist. She's from the UK but she's so good.
Q: Weirdest thing a fan has ever said or done?
Drew: A girl licked my face.
Danielle: Yeah, like right after the show too when he was all sweaty.
Matias: Ok. So "licked sweaty face" it is.
Drew: Yup.
Danielle: This is pretty weird, but a guy came up to me and asked if I "do guys" on the road.
Q: What grosses you out most?
Danielle: Smelling vomit.
Drew: Cheap motels and hotels. I really don't like them. You couldn't sell a used mattress to anybody, but people go to hotels all the time.
Matias: Ignorance is bliss.
Q: Boxers or briefs?
Drew: Boxers for me.
Danielle: Briefs for me.
Q: Arnold Schwarzenegger or Sylvester Stallone?
Drew: Arnold, all the way.
Danielle: Arnold, too.
Q: Which band or musician—dead or alive—would be your dream to play a show with?
Drew: Freddie Mercury, because I'd be able to see what the audience does while he's up there. That would be so cool to be a part of that.
Danielle: Debbie Harry, I'm a fan of Blondie and that could still happen. So, you never know.