New Music: Area Resident – Echolette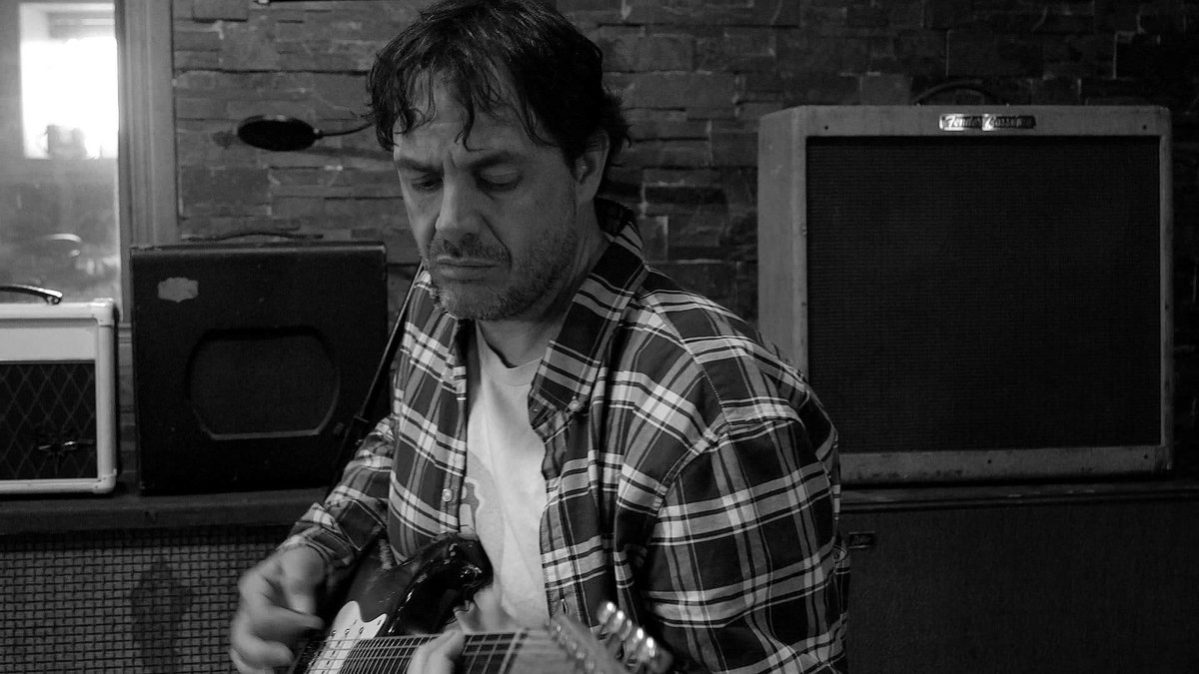 Area Resident, which is the brainchild of CBC journalist and beloved traffic guy Doug Hempstead, is set to release his third album in so many years this Friday, October 26th through Record Centre Records. Echolette is a collection of songs that are rooted in Hempstead's real-life experiences, or (often ridiculous) stories that are based in the Ottawa Valley and Outaouais.
Death is a concept that is explored throughout Echolette, as Hempstead's father sadly passed away during the recording of the album. While it's not overtly about death, per se, there are references to mortality peppered throughout. For example, "Let The Holy Guest Wait" is about his father's deathbed and the minister who got his name wrong three times at his funeral.
Somewhere "By the Water" is about Hempstead's childhood cat Marmalade who kept going down by the waterfront in his dying days, seemingly hoping to have a waterfront view as he passed away.
"Marmalade died in the garage next to the Corolla at the age of 21," Hempstead admits.
"Somewhere By the Water" has a deep southern blues feel, and contains bellowing harmonica and backup vocals by Catriona Sturton. To me, this track is a great microcosm of what this album is at its essence. It's not trying to be anything else, and is distinctly part of the Area Resident cannon. Much like how The Tragically Hip has a repertoire of songs blues-influenced tracks like "New Orleans is Sinking", "Blow at High Dough," and "Boots or Hearts," they were always distinctly their songs and their sound. Similarly, Hempstead has carved out his own approach to storytelling and defined his identity as a musician over three albums. Each builds on the other without contrivance.
The crunchy, reverb-laden guitar work throughout the album is kept tame only by the steady and controlled percussion. One of the tracks that caught my attention the most is "The World is Hollow and I Have Touched the Sky." There are subtle electronic elements to the song and Hempstead's vocals are dipped in reverb, creating a soundscape immersing the listener in the story. Heavy over-driven guitar flourishes are scattered throughout, and the song stands out as something outside the box for us to take in. The song itself is named after a Star Trek episode, and is about a trip down the Creighton Mine in Sudbury to see the Neutrino Observatory.
While Hempstead plays with a live band composed of guitarists John Higney and Paul Jensen, along with bassist Kristy Nease, he composes most of the arrangements and plays the instruments himself on Echolette.
"The album is performed by myself, with overdubs by Jordon Zadorozny. Two tracks with Catriona Sturton and some French horn added by CBC workmate pal Trevor Pritchard, who used to do traffic before I did."
Needless to say, Echolette is yet another album by Area Resident that stands at the top of this year's local releases so far. Fans of true and gritty rock like Matt Mays and The Hip will fall into it with ease.
Be sure to catch Area Resident's Echolette album release on Friday, October 26th at Irene's Pub along with Still Winter Hills. Basic door price is $10, while $20 gets you in with a promo CD, and $30 gets you in with a deluxe vinyl LP. Watch the new video for "The World is Hollow and I Have Touched the Sky" below.