CityFolk Festival: Top Picks for 2019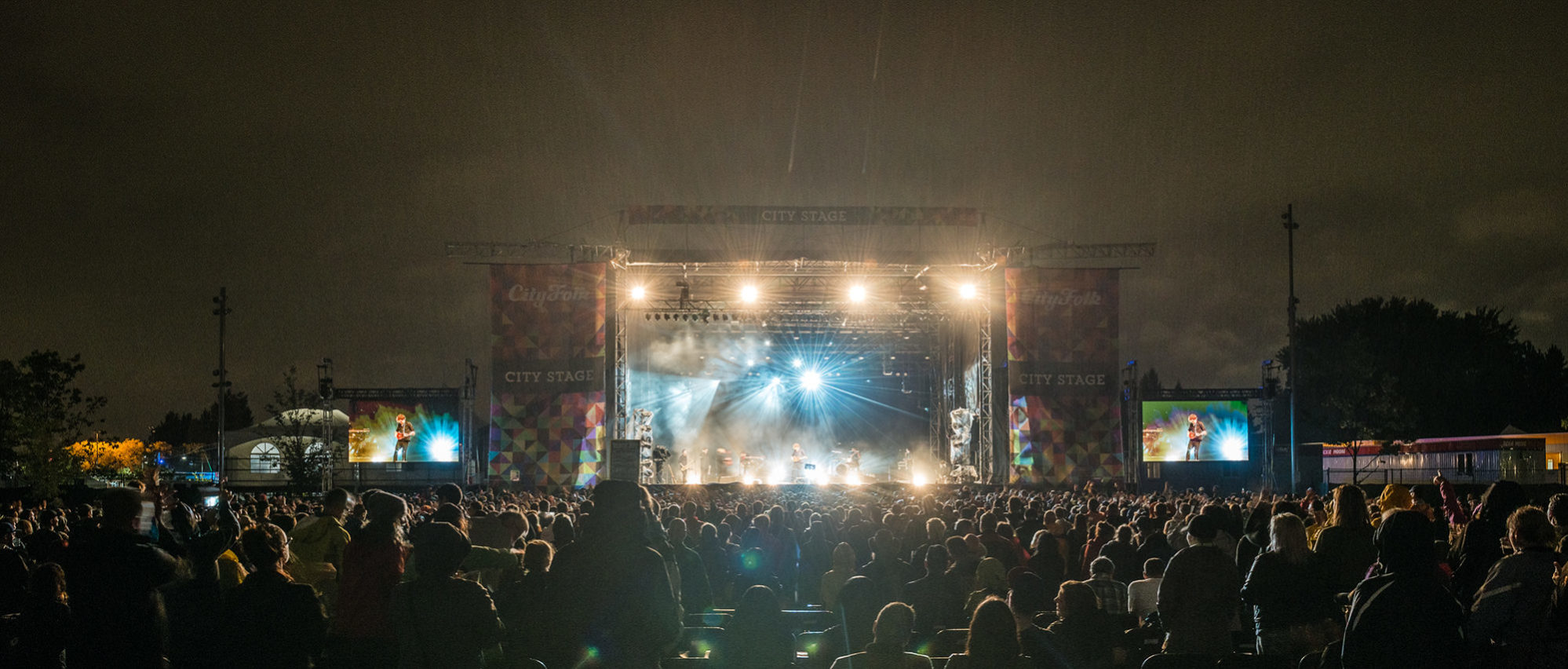 It's that time of year when we descend on Lansdowne and the Glebe for CityFolk Festival. This year's main festival and Marvest lineups are stacked with great artists, and we're excited to check out as much as we can. We've compiled a list of some of our top picks for this year's main festival, and we encourage you to explore some artists you've never heard before! Hopefully this list helps you discover something new.
Caroline Rose
Sunday, September 15
5:30 pm-6:30 pm @ RavenLaw Stage
Caroline Rose is the perfect blend of lightheartedness and darkness. Even though some of the topics on her latest album Loner can get heavy, her catchy hooks and fun stage presence is sure to bring anyone's spirits up.
Leon Bridges
Saturday, September 14
9:00 pm-10:15 pm @ City Stage
Leon Bridges is a quintessential soul man, deriving his style and sound from 50's and 60's soul music and the culture surrounding it. His swagger is infectious and his songs range from smooth and sultry to let's-hit-the-dancefloor funky. This set will be a treat for the young and old alike.
Lucy Dacus
As a songwriter, you'd think Lucy Dacus was a tried-and-true veteran. But the truth is she just released her first album in 2016, although her music speaks volumes about how naturally music is to her. She teamed up with Julien Baker and Phoebe Bridgers to form the trio project called Boygenius in 2018 and released an EP under the same name. Lucy continues her solo endeavours and is sure to hook in some new fans after her set on Sunday.
Sunday, September 15
6:00 pm-7:00 pm @ City Stage
Orville Peck
Thursday, September 12
6:00 pm-7:00 pm @ City Stage
Orville Peck is a force to be reckoned with. The Toronto-based mask-wearing country crooner immediately sparks intrigue, and the red velvet look isn't just a facade. His deep vocal tones and twangy, dusty guitar parts are all part of a greater packed that is Orville Peck. He falls somewhere between Chris Isaak and Roy Orbison musically, but this guy is in a world of his own.
Rich Aucoin
Friday, September 13
10:00 pm-11:15 pm @ RavenLaw Stage
If the word "fun" had a mascot, Rich Aucoin would be it. Since 2007, Aucoin has been creating all-out parties as his live shows. Whether it's in a small club or a big stage, his message is clear—let loose and be happy. Aucoin is a relentless artist, touring non-stop and continually releasing music that doesn't fail to invigourate the body and soul. If you haven't experienced him live yet, now's your chance.
Saul Williams
Saturday, September 14
4:45 pm-5:45 pm @ City Stage
Saul Williams has been breaking ground since his debut album, 2001's Amethyst Rock Star, executive produced by Rick Rubin. After gaining global fame for his poetry and writings at the turn of the century, Williams has performed in over 30 countries. The genre-less Williams continues to use his art to comment on global injustices, pushing boundaries along the way.
Snotty Nose Rez Kids
Saturday, September 14
10:15 pm-11:30 pm @ RavenLaw Stage
Snotty Nose Rez Kids are the combined talents of Yung Trybez and Young D, hailing from the Haisla Nation. SNRK take traps beats and fuse them with exceptional hip hop lyricism and rhymes. Their live show could very well be one of the best going in Canada at the current time. Their 2017 album entitled The Average Savage helped propel the group to new heights. The album landed them a nomination for Best Hip Hop Album at the Indigenous Music Awards, a win for Best Hip Hop Artist at the Western Canadian Music Awards, the shortlist for the Polaris Music Prize, and a Juno nomination for Best Indigenous Music Album of the Year.