Mining diamonds in the rough: On the pre-pandemic promoting biz'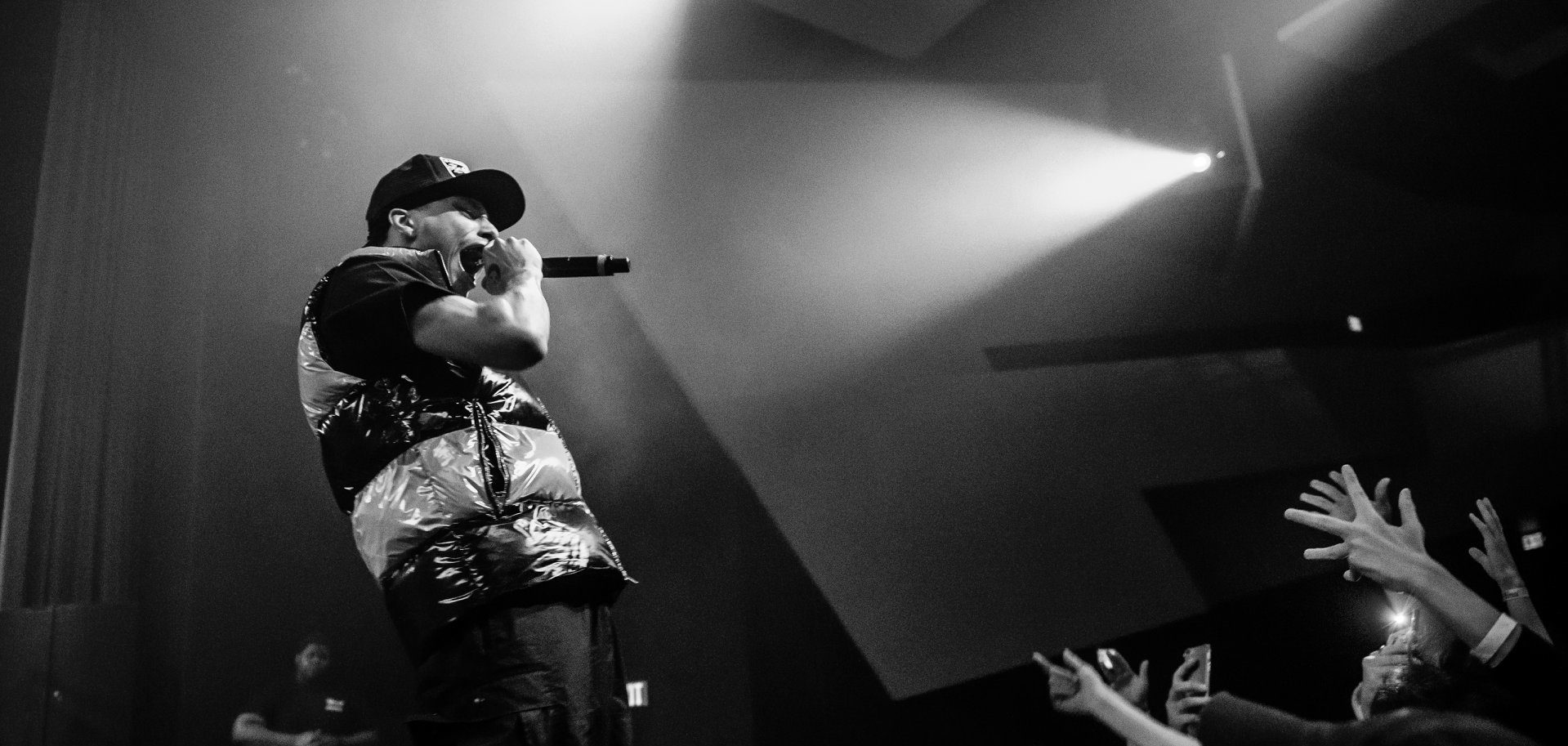 Photo: Night Lovell at Algonquin Commons Theatre by Kevin Daly
---
Brandon Bird, the owner of the concert promotion company Diamond Mine Agency, got his start when he was barely a teenager.
Though he wasn't in a band, he became involved in the music industry at a young age.
"At the age of 14, I booked my first concert at a community center in Constance Bay where I grew up," Bird said. "At that point I was going to concerts weekly. I've been booking concerts and events ever since."
Bird attended metal and punk shows as a kid. Those were the music genres he first started to book. By the time he was 22, he was booking hip-hop, rock, and comedy events, which have been his main focus in the last four years.
Before entering Algonquin College's event management program, he took a variety of event-related online courses.
Before the pandemic, his life was overflowing with work.
"Now that I look back, honestly," Bird said, "I used to be a very stressed out person."
When Bird began to book concerts at the age of 14, he booked mainly metal concerts at Mavericks and his average audience was 100-250 people.
"When I started booking rock concerts and hip-hop events, that's when I started getting into booking the 1000 cap + venues," Bird said. "I think the biggest metal event I've done was about 600 people, and the biggest event I've done was about 4000 people."
A lot of money goes into marketing for these events, especially on social media platforms.
"I spent a ton of money every year in Facebook, Google, YouTube, Spotify, etc.," said Bird. "I find these the more effective ways to spend my market budget!"
One of the things that has changed since the pandemic began is Bird's work with illustrators. While they used to work together for Diamond Mine Agency, there has been less need for the illustrators there. However, Bird owns two other businesses—a restaurant and a tattoo parlor—and he uses their services for his work there.
"Honestly, I haven't done much of the online events," Bird said. "Just one with Spenny from Kenny Vs. Spenny doing a solo acoustic set."
Bird has put together some in-person events despite the pandemic, and he's still hoping to do it in the future. Currently he's working with Kenny Vs. Spenny on comedy shows in Saskatoon and Regina, which will require due diligence when working with safety and health protocols. His comedy shows are always seated and are smaller events.
"I was planning a massive hip-hop festival all last year for what would have taken place a few weeks ago," Bird said. "Not gonna say who with, as I'm going to make it happen down the road."
The festival has been postponed three times with no clear date to come.
For someone who has worked his whole life in this industry, the change has come as something of a shock.
"I just miss booking events," Bird said.
"I miss all the friends I've made in this city and across Canada. It's been a very rough year for a lot of us in the event industry. It's just depressing to see so many of my friends who have invested their lives into owning concert halls, production companies, touring bands, etc., that all have lost more money than you can imagine this year and how it's going to hurt us for years to come."