Beaus
Interview: Partner
Over the past few years, Partner has taken the Canadian music scene by storm. Their sound is bold and unwavering, meeting at the unsuspecting intersection of classic rock riffs and 90's grunge. Consisting of BFF's Lucy Niles and Josée Caron, Partner is breaking down barriers and paving their own path. One show after the other, they satisfy exuberant and voracious crowds with power moves, electrifying riffs, and unimaginably catchy hooks that reel you in forever. Coming off the release of their brand new record In Search of Lost Time (You've Changed Records), I had a great chat with Lucy and Josée which you can read below.
Partner is playing Beau's Oktoberfest in Van Kleek Hill this Saturday, be sure to catch their high-energy set at 4:30 pm on the Main Stage. More info here. 

Interview with Partner
You're playing Beau's Oktoberfest this weekend? Have you ever been to an Oktoberfest before?
Lucy: We've never been to one before, but apparently it's a really fun time with lots of schnitzel. Yeah, I mean hopefully we're around there long enough to check some cool stuff out. I'd love to catch the Planet Smashers for nostalgia purposes. Also, our friends Julie and the Wrong Guys. Them for sure, and we'll get stoked the day-of and hopefully catch more.
Your new album In Search of Lost Time was recently featured on Pitchfork. Do you take album reviews to heart?
Lucy: We usually only take them seriously if they're favourable. Because if they're not, then we're like "Welp, some people have a bad sense of humour." Sometimes we're sad when people don't get it, but then we get over it.
Josée: Most people have been super, super nice.
Lucy: Some people say the skits aren't funny, but that's the most negative thing they say. They just don't get it!
You're live show is full of energy, and people seem to go nuts when they see you play. How much do you feed off of that?
Lucy: It feels great. We love attention. It's feels so good when that many people are paying attention. We feel very powerful. It's just so fun, everyone's partying together. We get into crowd and intermingle with everyone.
Do you have any go-to moves on stage?
Lucy: Josée has a little step that she gets on. Sometimes I'll do the splits by accident. I have a new one where I just spin around in circles a bunch. They usually come naturally and then we just keep using them, and keep them in our toolbox.
I saw you had some family come to the SappyFest show. Do your folks like coming to see you play?
Lucy: I think Josée's parents have seen us like six times this year. My parents live in Labrador so they don't see us as much, but they all go to every show whenever they can. They're pretty much super-stoked, always.
You're based in Windsor at the moment. How much time have you spent there?
Lucy: We've been here for about a year. There's a few cool things here, like the guy that rides backwards on his bike. There are a lot of sights to see for sure. There's a gay bar that I recently went to with a secret patio.
Josée: Detroit. It's right there.
Lucy: Oh yeah, that too. And there's a billion antique stores. There are a lot of Neverending Story-type antique stores that probably have some magic talismans inside them,  you know?
Josée: When we're rich we're going to move to the bigger city.
Lucy: Yeah, like even a closet costs $800 in Toronto, it's crazy! I mean, we probably would live in a closet if we had that much money, but you know.
You have a connection to Sackville, NB, and SappyFest. Do you have any specific memories of the festival?
Lucy: There's always like 100 things going on at once. You're never going to get to experience everything, you just have to go with the flow. Multiple cool shows, and multiple cool groups of people doing different things. Just go where the wind takes you, that's the best advice. As for specific memories, I don't know, we have so many.
Josée: There was that year you broke your glasses…
Lucy: Oh yeah, that was a horrible memory of Sappy. I went crowdsurfing and broke my glasses. I couldn't see, but it was a miracle because people helped me out and guided me around because I couldn't see. We've been to every Sappy since Sappy 5, and it's just consistently awesome. But yeah, it's a such a neat vibe being there and that's why people keep coming back. Those who have been there know what I'm talking about.
What does it feel like to get the new songs out into the world? They must have been brewing for a long time.
Josée: It's great to have them all out now, and it's kind of a weight off and on our shoulders. Now we can move on, a lot of these songs are so old.
Lucy: For us, it feels like we've beaten these songs to death in our minds!
Josée: It really does kind of feel like we're presenting something that was written three years in the past, so it's exciting to move forward. We didn't want to sit on the songs that long, but it really was just how long it took to make the thing. Once The Ellen Page and Hot Knives came out as singles, we had those for a while but they weren't exactly what we wanted for the whole album so we had to gather our resources, apply for grants, figure out a label, recording, all that. And since we didn't have a whole lot of time for pre-production, lots of work happened after the studio, which when mixed with touring, was a lot of logistical stuff to consider.
What's your next step as a band?
Josée: Just keep writing!
Lucy: Yeah, just gotta keep writing. We have a couple new tunes for our next album already. Lot's of touring too, we have some good shit lined up for the fall and new year. We've playing quite a few shows in the States, too, because the mid-west is pretty close to where we are. And New England, too.
Do you find touring in the US different? Particularly given the political climate?
Lucy: I mean, it does feel different, but people are always super cool punks just trying to have a good time. They just have a shittier go because they don't have stuff like health care available, and it's a more precarious existence. But yeah, everywhere you go it's the same thing, people helping other people put on shows and have fun with it. We've stayed with awesome people everywhere we've been, so I guess we're not so different after all.
I think I saw Lucy walk by and cheer at Sappy Karaoke while my girlfriend was belting out Shania Twain. Are you big fans?
Lucy: I don't remember the karaoke that well, but we love Shania. I think she was the first non-gay person that we were obsessed with, as children and then also later as adults together. She's #1.

Stream
Top Ten Beau's Oktoberfest Moments
We think we have finally recovered from another amazing two days out in Vankleek Hill for this year's Beau's Oktoberfest. This was my fourth year attending Oktoberfest and once again it did not disappoint. So much happens during these jam-packed two days. Here are the highlights from this year:
Competing in the team challenge
Every year I go watch the team challenge and every year I write about how much fun it looks and how cool it is to see so many people competing while raising money for charity. In years past, this joy was saved for organizations and businesses that signed up well ahead of time. This year, for the first time, they opened the team challenge up to the public. Obviously I jumped all over this and entered a team. And when the dust settled from the malt sack race, beer soaked sponge slingshots and tug of war, and after the total donations were counted, our team – The Empty Steins – were victorious. Big shout out to the other teams, the organizers and everyone who cheered loudly.
The Black Forest Stage
The Black Forest Stage made it's debut last year and was back in fine form this year. The stage mostly features punk and garage rock and is hosted by Antique Skate, House of TARG, Vans, Pouzza Fest, and Ottawa Explosion. Once again this year it was the place to be with an absolutely killer line up featuring the likes of Steve Adamyk Bank, Solids, Lost Love, Camp Radio, Audio Visceral, Pale Lips, Wasted Potential, Brutal Youth and more. The stage also hosted an early morning Saturday Folkin' Wake Up with some acoustic stuff to start you off slow. The highlights from this stage have to be Waste Potential bring up up Jordy Bell from The Creeps to play "Wait a Minute" and then Dave Williams from Crusades to play a track. Pretty awesome seeing the local bands getting that kind of respect. Also worth noting was the bloody blast that was Brutal Youth's performance. I simply don't know of many bands that have that much energy live.
The Skateboarders
In the shadow of the Black Forest Stage lies a halfpipe where many skateboarders entertain all weekend. You can find them hanging out and riding rather casually most of the time, but at a few very specific moments they let it all hang out. Whether it is during their "Gladiator" style combat where you must stay on your board while trying to remove others from theirs or when they pushed each other to the limits during a sort of best trick competition, the skaters are a sight to be seen. One thing I love about it is when people see something they like they are encouraged to throw beer tokens into the halfpipe for the skaters, I even saw some people throwing in a few bills. A photo album with some of the skateboarding I took in will follow soon.
The Main Stage Headliners
Between the team challenge, the Black Forest Stage and the Craft Haus, I didn't have much time to check out the main stage this year. However I did watch the headliners both nights, and even though both have hyphens in their names, I was impressed for very different reasons. On the Friday it was a trip down memory lane to watch 54-40. Leading up to the show I spoke with friends about how I knew I liked 54-40, but couldn't really think of that many of their songs. Once the band started playing I found myself singing along to every song except the new ones and having a great time. On Saturday night it was time for Beau's collaborator K-Os to wow the stage. He played his hits and was great with the crowd, but my favourite part was when he went off freestyling, especially when he took a shot at Drake. From Canadian alt rock one night to Canadian hip-hop the next, the headliners closed out each night in style.
Remi Royale and the mystery of his stolen belt
This is not so much a highlight but more of an important event. Ottawa's beloved punk rock crooner Remi Royale had his infamous hot dog championship belt stolen from the side of the Black Forest Stage. Royale was providing MC duties and singing a few songs in between bands, just doing what he does. Unfortunately some miscreant took off with his beloved belt, the item that harnesses all his special powers. If anyone knows anything that could help get the belt back, please email us at music@ottawashowbox.com and I am sure we can hook you up with a pretty sweet reward.
The Food Selection and Quality
Every year I am amazed at the selection and quality of the food vendors we have to choose from on the festival grounds. There are so many inventive options, like chicken and waffles in a cone, bugger balls stuffed with smoked bacon and cheese, perogies, many kinds of schnitzel and so much more. My food highlight was Pure Kitchen's tempeh Bavarian meatballs with roasted onion gravy served with potato hash topped with leeks, sauerkraut, pickled beets and apple sauce. Oh man am I ever hungry now.
The Craft Haus
The Craft Haus is the very special tent beside the main stage where one can taste a plethora of delicious beers from many breweries. Beau's special releases at Oktoberfest are great, Life on Juniper is one of the tastiest beers I have ever tried, and available in the other beer tents, but there is just something so special about the choices and different flavour and finishes within the Craft Haus. One of the most interesting beers was Forked River Brewing Company's Wicked Wench which is a barrel aged sour stout. Order this beer if you ever really want to confuse your pallet. I could go on and one about all the really great beers I sampled in the Craft Haus, like Stack Brewing's Stack '72 an imperial IPA or Block 3 Brewing Co.'s The Epic, a chardonnay brett barrel aged saison, but instead of reading about it, just make sure not to miss out next year.
Camping
I encourage everyone, every year, to camp. I commend Beau's for coordinating shuttle services in hopes of eliminating anyone's urge to drink and drive, but I would much rather camp over night than have to cram into a yellow school bus with no washrooms all the way back to town. Not only do you not have to suffer through that bus ride, the party keeps on going as this year's camping featured late night movies (Beerfest and Strange Brew), popcorn and canteen open early and late. Camping is also a great way to meet people as it is a little less noisy and rambunctious as one the festival grounds. Now if only they could find a way to have the campground licensed…
Staff and volunbeers
I think I mention this every year, but everyone I interact with, from Beau's staff members to volunbeers, are so very nice and excited to be there. Whether it was coordinating media passes, participation in the team challenge, volunbeers serving me a drink or the ones walking around answering questions, everyone was just so positive and play an integral role in making Beau's Oktoberfest so wunderbar.
The Oktoberfest crowd
One thing that really impresses me is the behaviour of all those in attendance. When you consider that you have thousand of people displacing themselves in order to consume alcohol, I didn't witness a single fight or any sort of misbehaviour. It is very refreshing to attend an event of this nature and see so many people having a great time and not experiencing any real problems.
CONTEST: Weekend passes to Beau's Oktoberfest, Oct. 2 – 3!
*NOTE* – This contest is now closed.
With autumn quickly rushing in, that can only mean one thing. Yes, it's almost time for Beau's Oktoberfest happening this weekend, October 2nd and 3rd. Our friends at Beau's have really raised the bar this year – the 7th annual fest includes an exciting blend of great music, fun activities, and, of course, delicious craft beer all weekend long. Last year Beau's Oktoberfest saw more than 19,000 attendees over the two days, and raised $106,000 for local community groups and charities.
Passes are selling out quick, and Saturday general admission are already gone. However, we are GIVING AWAY A PAIR OF WEEKEND PASSES!!! Please note that bus transportation is no longer available. So if you missed the early bird boat, there is still hope.
OKTOBERFEST FEATURES…
Live music on Friday night from Yukon Blonde, The Dears, The Pack A.D., and The Elwins
Plus performances by… Tom Green and Canada's polka king – Walter Ostanek!
A total of 14 Beau's beers on tap, including 5 brand-new beers
28 local restaurants bringing their best Bavarian and seasonally-inspired cuisine
"Craft Haus" tent with beers from 40+ different local craft breweries
Activities: Keg toss, sausage-eating contest, malt sack races, partner-carrying race, and more
United Way's Charity Bike Ride from Ottawa – (Bus ride back for rider and bike!)
Members of Barleyment Homebrew competition
Custom, hand-built midway with Beau's themed games and prizes
Kinderfest: a non-licensed family area with activities and entertainment
Skateboarding demo area
School of Bock tastings and beer education sessions with beer & food experts
Traditional German dancing and entertainment during the day
Shuttle from fairgrounds to Beau's brewery for free tours and tastings
visit beausoktoberfest.ca for the full list of details
PLUS, EACH TICKET INCLUDES…
A free beer with every ticket!
TIME & LOCATION
Friday October 2nd, 4pm-11pm
Vankleek Hill Fairgrounds – 92 Main Street West, Vankleek Hill
All tickets will not be mailed any longer, and must be picked up at the will call booth on the fairgrounds.
HOW TO ENTER TO WIN
There's only one more step. Riddle me this:
Q:What is the name of ONE of the Beau's craft beers featured in the Oktoberfest 2015 mix-pack?
Answer this question by emailing music[at]ottawashowbox.com or tweeting it along with the #beausoktoberfest hashtag and @ottawashowbox + @beausallnatural twitter handles.
The draw will occur on Thursday, October 1, at noon so be sure to enter before then. Good luck!
---
Thirsty Thursday: Beau's Oktoberfest Mix Pack Mix Tape
Beer: Beau's Mix Pack by Beau's Brewery
Pairing: Beau's Oktoberfest playlist
About the Beer:  For the people that know me, Beau's Oktoberfest is my Christmas. I would be thrown into a depression if I could not attend in any given year. The people I've met there, including our very own Eric Scharf, Brad Campeau (before he was Brew Donkey), the amazing people at Beau's, and countless others have been a mainstay in my life. Like the craft beer scene, I've seen Beau's Oktoberfest grow over the last few years from a few beer enthusiasts to an onslaught of new beer lovers. The indie guy in me wants it to stay small, but seeing the growth of an industry that I love makes it even more exceptional.
Beau's Oktoberfest is now a bona fide music festival as well. I know a few who don't even like beer but go for the music. This year's lineup is no exception. I'm pairing the new Beau's mix pack with bands scheduled to play Oktoberfest on October 2nd and 3rd.
Please visit Beaus.ca for ticket information. DO NOT WAIT!! as tickets are almost sold out!
Commercial description:
Haters Gonna Hate is an extra-strong interpretation of Beau's flagship ale Lug Tread. Haters is a tribute to the very first batch of Lug Tread, which was accidentally super-concentrated… with tasty results. Nine years later, Beau's recreated this happy accident with Haters Gonna Hate. Unfiltered and orange-hued, this beer has tropical aromas (think mango or papaya), and a mild "cattiness" contributed by the addition of Nelson-Sauvin hops. A clean malt presence allows for balance of moderate-to-high hop bitterness.
Weiss O'Lantern is a pumpkin-wheat beer, spiced with ginger, cinnamon and orange peel. Orange-hued with a tall creamy head, this fall classic allows flavours of pumpkin flesh, citrus and spice to shine through a full wheat body. There are hints of banana and clove, topped off with a satisfying graham-cracker finish. Each batch of Weiss O'Lantern is made with more than 350 pounds of certified organic pumpkin purée.
…and Boom Gose the Dynamite is a hazy, flavourful wheat beer that is based on a recently revived German beer style called a gose. Brewed with an addition of sea salt and organic coriander seeds, expect citrusy aromas followed by a pleasant saltiness and a hint of subtle acidity in each sip. The name "gose" comes from a river that flows through the town of Goslar, in Lower Saxony. The saltiness, which typifies the style, is attributable to the mineral-rich water supply in the region.
Boghopper is an experimental hybrid: a dark and hazy wheat beer, with an amped up hop presence and locally harvested organic bog myrtle for added complexity. Fruit and licorice aromas meld with juicy hops, and an earthy spiciness jumps in mid-palate. Boghopper's mouthfeel is initially delicate and fruity, followed by assertive waves of herbal tannins. The hop flavour is dominant, and the finish is dry and woodsy.
The Music: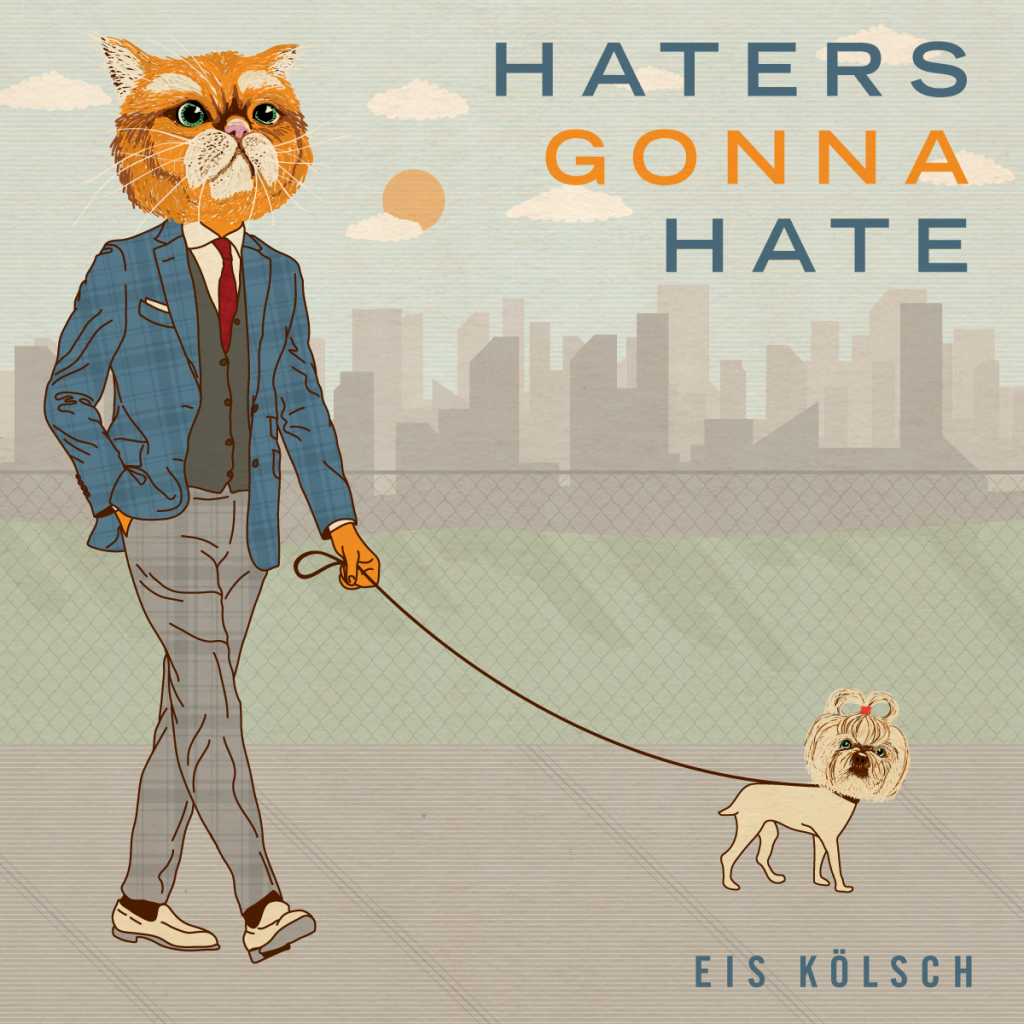 Beer: Haters Gonna Hate and the love/hate playlist
The Beaches "Strangelove"
Playing Saturday at 5:25 p.m. on the Main Stage.
Yukon Blonde "Make U Mine"
Headlining Friday at 10 p.m. on the Main Stage.
The Elwins "It Ain't Over 'Til It's Over"
Plaing Friday at 6:25 p.m. on the Main Stage.
The Dears "Here's to the death of all romance"
Playing Friday at 8:55 p.m. on the Main Stage.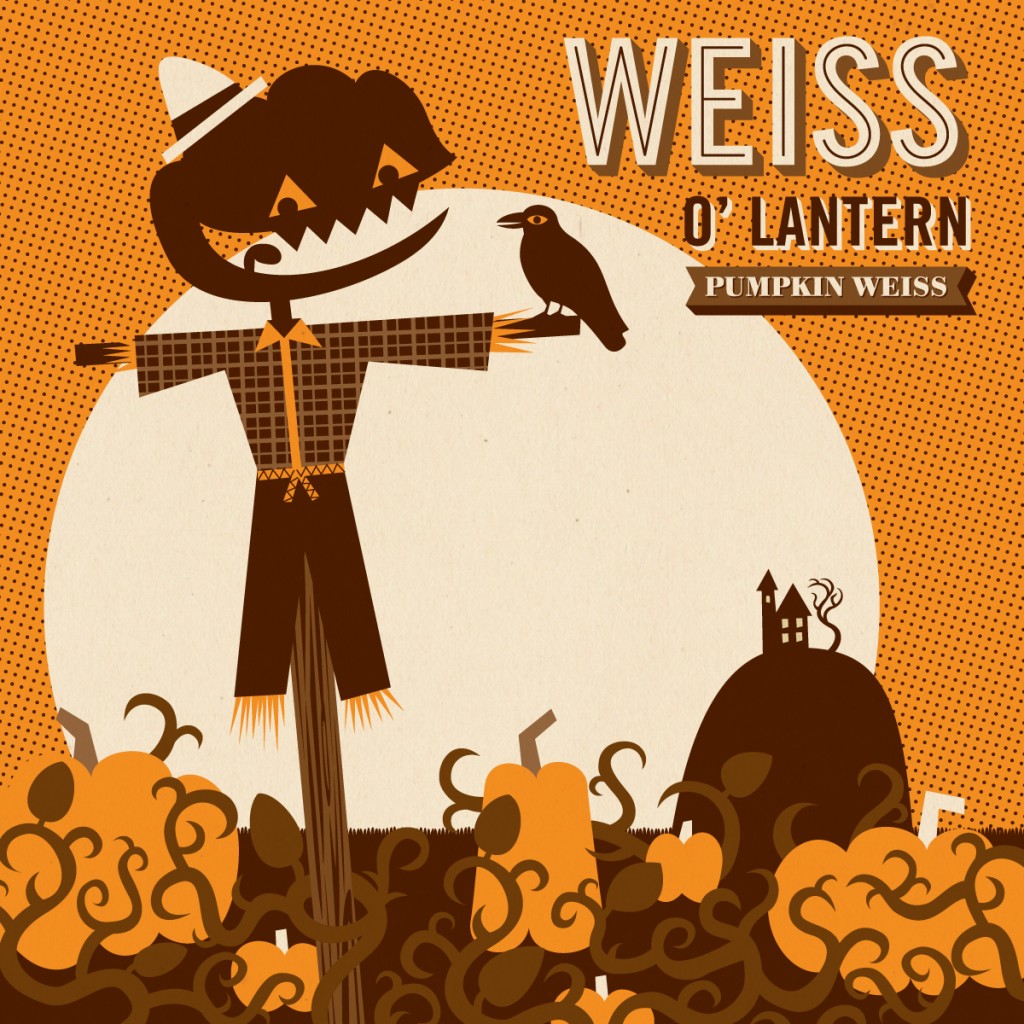 Beer: Weiss O'Lantern and the Halloween playlist
The Flatliners "Fangs"
Headlining Saturday at 7:30 p.m. on the Skate Stage
Hellbros "Rock & Roll Acid Zombies" and/or "Dead City Rockers"
Playing Friday at 5:30 p.m. on the Skate Stage
CRVSADES "The Incantations"
Playing Saturday at 6 p.m. on the Skate Stage
The Pack A.D. "Wolves and Werewolves"
Playing Friday at 7:50 p.m. on the Main Stage.
Beer: …and Boom Gose the Dynamite and the explosive playlist
Fucked Up "Echo Boomer"
Playing Saturday at 6:30 p.m. on the Main Stage.
Dig It Up "Too Fun"
Playing Friday at 7 p.m. on the Skate Stage
Powernap "Beautiful Day"
Headlining the Skate Stage on Friday at 8 p.m.
Barrasso "Coup de Dés"
Playing Saturday at 4:30 p.m.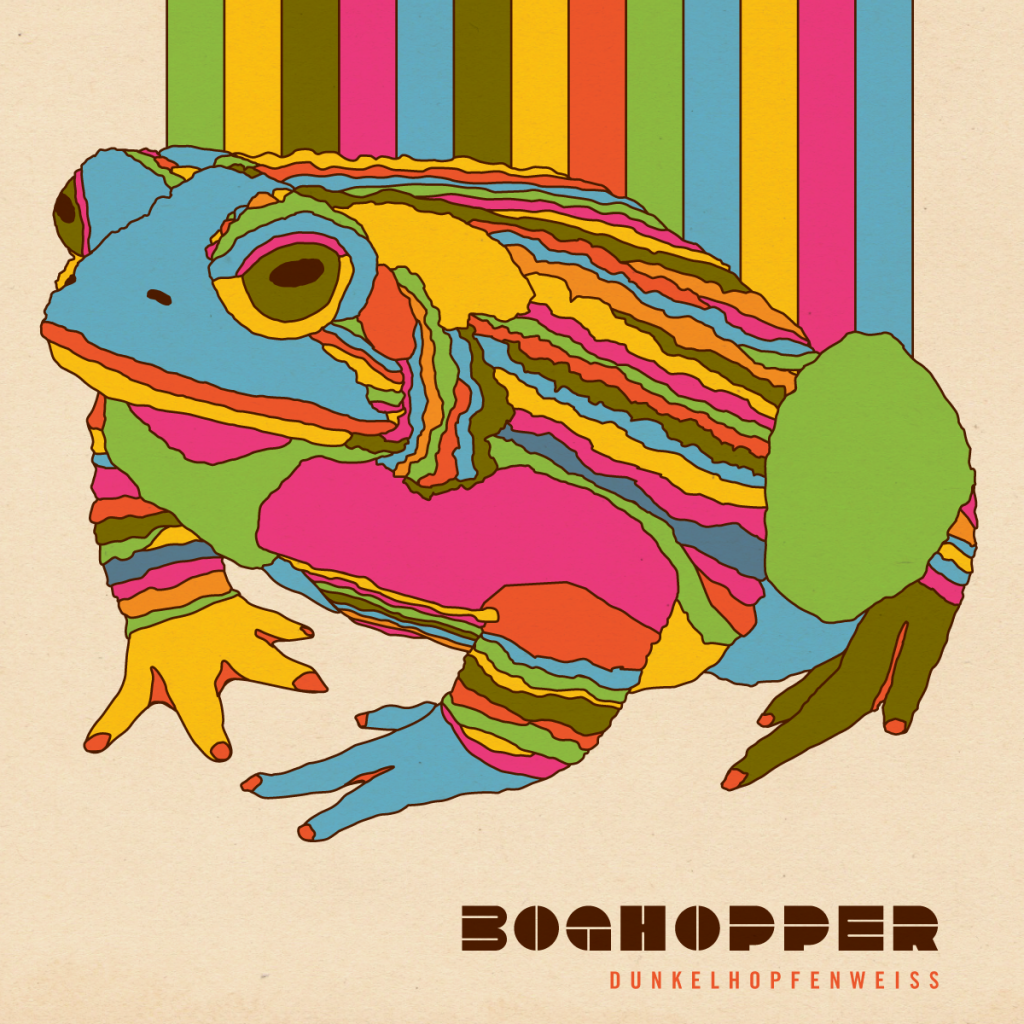 Beer: Boghopper and the froggy playlist
ALVVAYS "Dives"
Headlining Friday at 8 p.m. on the Main Stage.
Yukon Blond "Water"
Headlining Friday at 10 p.m. on the Main Stage.
Mother's Children "Out Of The Dark"
Playing Saturday at 4:45 p.m. on the Skate Stage.
The Pack A.D. "The Water"
Playing Friday at 7:50 p.m. on the Main Stage.
Honorable mentions
The Nasties "Time to Loose"
Playing Saturday at 5:15 p.m. on the Black Forest (Skate Stage)
The Almighty Trigger Happy "Blood Red And Forever Happy"
Playing Saturday at 6:45 p.m. on the Black Forest (Skate Stage)
Walter Ostanek "Beer Barrel Polka"
Playing Friday and Saturday during the day.
Don't forget to enter to win a Beau's & Dine Alone Records prize pack including free vinyl, digital downloads, apparel, and more! Enter here. 
Have a great Oktoberfest everyone! Be good to each other and have a designated driver!
Contact me on twitter @danielbordage or at dropthatspills@gmail.com for suggestions, comments or just to say hi.
CONTEST: Another Beau's + Dine Alone Records prize pack!
*NOTE* – This contest is now closed.
---
We recently ran a contest brought to you by Beau's All Natural Brewing and Dine Alone Records to celebrate DA'a 10th anniversary. For those who missed out on winning the crate filled with swag a couple weeks back, we have good news for you. We're doing it again!
We're keeping the party going by offering up a SECOND crate full of great stuff for you to win. The package is valued at over $350 and contains the following items:
Co-branded Beau's/Dine Alone wooden Beer/Vinyl crate
8 Dine Alone vinyl LPs to help you get that crate filled with records
Various Beau's merch (coasters, bottle openers, t-shirt, hat)
"Songs on Tap" download card (featuring songs by Alexisonfire, Arkells, City and Colour, k-os, Monster Truck, Yukon Blonde and more)
Beau's pint glasses (not pictured)
In order to enter the draw, answer this question:
Q: Which song by Arkells appears on the Beau's + Dine Alone "Songs On Tap" music sampler?
Easy, right? Email us at music [at] ottawashowbox.com or tweet the correct  answer to @ottawashowbox /@beausallnatural /@dinealonemusic / @arkellsmusic and you'll be automatically entered into the draw for the prize pack.
For a BONUS entry, tweet your favourite Beau's beer and your favourite Dine Alone band and include the three twitter handles mentioned above along with the #DA10year hashtag. We'll put you in twice!
The random draw will occur on Tuesday, September 21 at noon. Don't forget to buy your ticks for Beau's Oktoberfest happening October 3-5 soon, they're going fast! Saturday passes are already sold out. Get Friday passes here.
Contest: Beau's + Dine Alone Records Giveaway!
*NOTE* – This contest is now closed. 
The holiday season isn't quite here yet, but Beau's All Natural Brewing and Dine Alone Records are feeling extra giving this summer. We're teaming up with them to give you a chance at winning some really cool music and swag in celebration of Dine Alone's 10-year anniversary! That's right, these guys have been one of the best sources of great new music since 2005, and they want to party.
We're pretty excited to get involved in the celebration too, since both Beau's and Dine Alone Records offer up some of our favourite beer and bands.
The package is valued at over $350 and contains the following items:
Co-branded Beau's/Dine Alone wooden Beer/Vinyl crate
8 Dine Alone vinyl LPs to help you get that crate filled with records
Various Beau's merch (coasters, bottle openers, t-shirt, hat)
"Songs on Tap" download card (featuring songs by Alexisonfire, Arkells, City and Colour, k-os, Monster Truck, Yukon Blonde and more)
Beau's pint glasses (not pictured)
That's a pretty huge prize! In order to enter the draw, answer this question:
Q: Which Dine Alone artist recently collaborated with Beau's for this years collaboration nation?
Easy, right? Email us at music [at] ottawashowbox.com or tweet the correct  answer to @ottawashowbox /@beausallnatural /@dinealonemusic and you'll be automatically entered into the draw for the prize pack.
For a BONUS entry, tweet your favourite Beau's beer and your favourite Dine Alone band and include the three twitter handles mentioned above along with the #DA10year hashtag. We'll put you in twice!
The random draw will occur on Saturday, August 22nd at noon. May the force be with you.
Thirsty Thursdays: Anti-Love Paired with Coeur Noir by Beau's
By Daniel Bordage
Beer: Coeur Noir by Beau's Brewery
Style: Black IPA
ABV: 7.1%
Pairing: Fourteen Songs to Tear Us Apart
About the Beer:  This is a first for me. Making a playlist before I drink the beer. Maybe it's something I should do more often. I really liked the exercise of thinking of the playlist, then searching for the beer. Well Beau's never disappoints! Coeur Noir is perfect for the theme. Translated, it means Black Heart. Some of us hate Valentine's Day. Does it mean we have a black heart? I like to think it means we show our love to each other every day, instead of showing each other affection on Hallmark Holidays alone.
The beer comes out Feb 19th. So I haven't even tried it yet!!! But we all have a playlist to go along with it when it's delivered to our house.
The Music: FULL PLAYLIST HERE
Beck "Lonesome Tears"
Beck's epic album Sea Change was all about a breakup. Give this man pain, and he writes one of the best albums of his career. #Kanyeisacrazyperson
Ween "Baby Bitch"
It's good to realize when a relationship isn't for you. But this song is a big FUCK YOU to the one who broke his heart.
I Love You But I've Chosen Darkness "According to Plan"
This is the perfect song for the list. A song about a girl leaving and a band name like I Love You But I've Chosen Darkness!!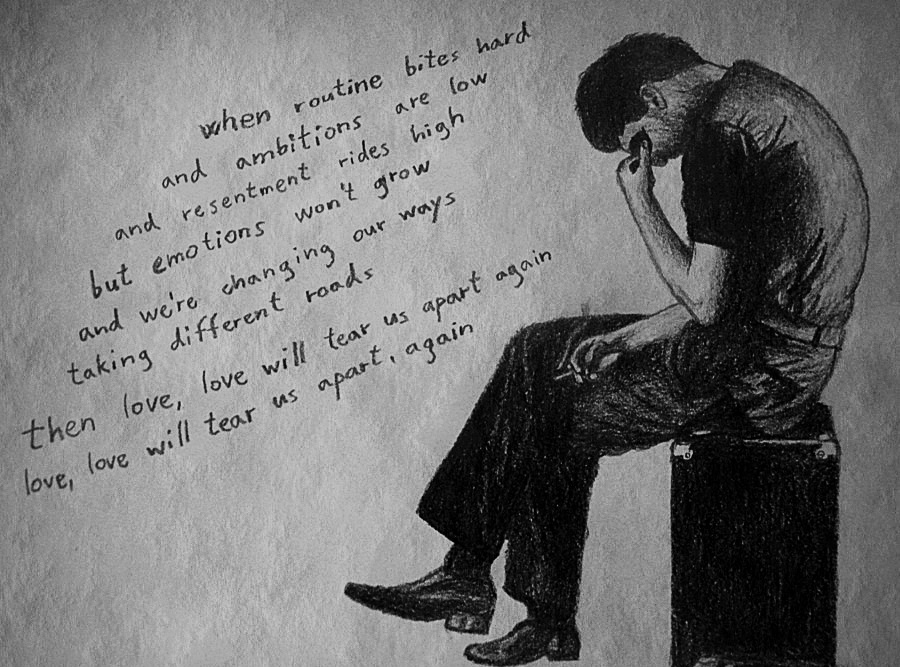 Joy Division "Love Will Tear Us Apart" 
This song is a reflection of his marriage to Deborah Curtis. This song was the first chart hit for the band.
Ben Folds Five "Song for the Dumped"
That moment when you broke up with someone and you realize they owe you money or have your stuff… GULP!!!
Digger "I Want My Hat Back"
Ben Folds wanted his money and shirt, Digger wants their favorite hat! The red one to be specific.
Descendents "I'm the One" 
The pain of knowing the right person for you is with someone else…
The Creeps "It's Not Right" 
I imagine Showbox's own Matías whispering in my ear… "It's not anti-love, its forbidden love" #OTTband
PJ Harvey "Sheela Na Gig"
Threatening me that you're going to fuck someone else will not make me love you more. But it will make my ego jealous.
Tindervox "Be My Baby"
Nobody wants this level of crazy. #OTTband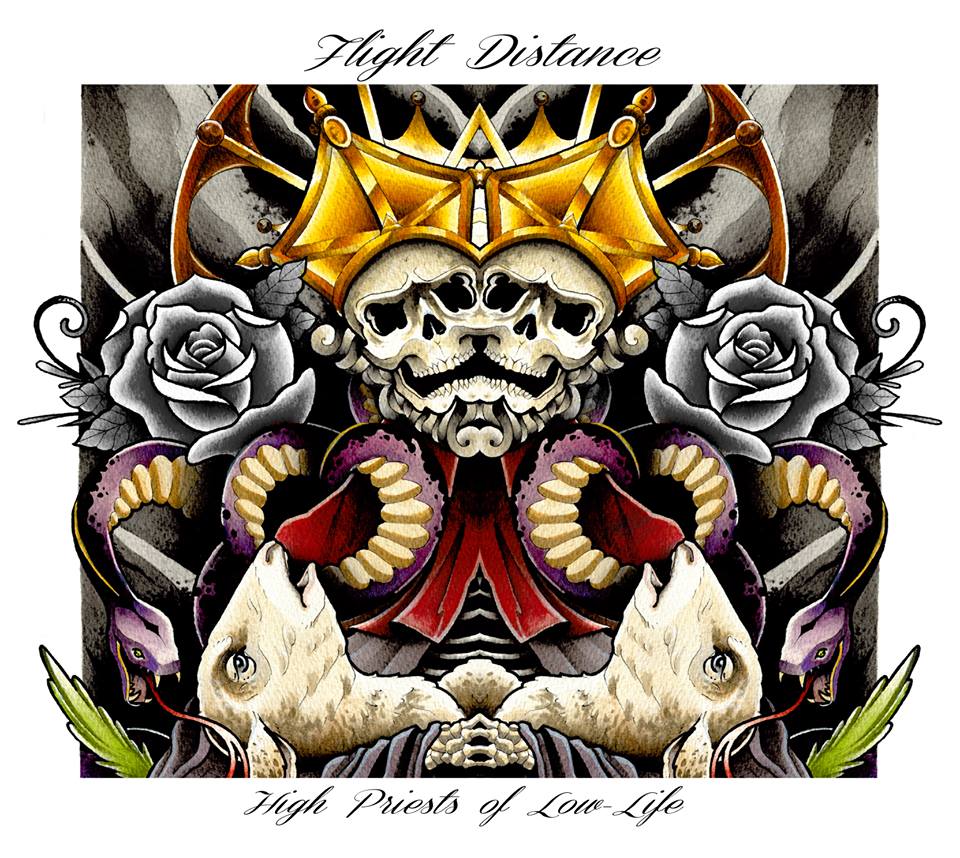 Flight Distance "My Bloody Valentine"
With a song named My Bloody Valentine… #OTTband
My Bloody Valentine "Sometimes"
With a band named My Bloody Valentine…
The XX "Heart Skipped A Beat"
Sometimes the grass looks greener on the other side. Is it?
Tom Waits "Blue Valentines"
Here is an example how heartache can result in beautiful music.
Honourable mentions
Patsy Cline "She's Got You"
Sam Cooke "Another Saturday Night"
Archers of Loaf "Wrong"
Contact me on twitter @danielbordage or at dropthatspills@gmail.com for suggestions, comments or just to say hi.
Thirsty Thursdays: Beau's & Bass Line Beauties
By Daniel Bordage
Beer: Lug•Tread by Beau's
Style: Lagered Ale
ABV: 5.2%
Pairing: Bass line beauties
About the Beer:  Lug•Tread is the first Ottawa region craft beer I tried. It was at the beginning of my beer obsession and I was instantly enamoured with everything Beau's made. I still am, of course. How could you not be? I see this beer as going back to basics. When it comes to basics musically, I hear and feel bass. It all started when a friend of mine called me up and said that he'd snuck around and found his Christmas gift… A bass! This was Grade 8 or so. To this day, he is on of my musical heroes. I fell in love with the bass after hearing him figure out Red Hot Chili Peppers songs, to jazz, and to funk. Cheers to Beau's and my friend Denis "Turtle" Arsenault, I thank you for the influences!
Also, the last Lug•Tread I had was at Bass Line Station–perfect timing? It's a great spot to hear local bands, which I discovered when I first moved to Ottawa. Lots of great memories there too!
The commercial description goes as follows:
Available year-round, LUG•TREAD LAGERED ALE is our award-winning, flagship beer. In developing it, we charged Matt (Matthew O'Hara, our brewmaster) with hand-crafting a beer with a unique style and history, that could be made naturally with certified organic malts & hops and that would be incredibly tasty and very drinkable. We brew this tasty golden ale and then lager it to create a beer like nothing else in Ontario.
The Flaming Lips – "In the Morning of the Magicians"
I think it's the bass tone I love the most.
Constantines – "Insectivora"
Undeniably, when the bass hits at the 0:45 mark of "Insectivora," it's front and center. But my favourite part is when the bass and horns sync up to finish the song in a sound orgy.
Primus – "American Life"
Not sure I would omit Les Claypool from any bass line playlist. This line must be so hard to do over and over again while signing. A true master…
Red Hot Chili Peppers – "Mellowship Slinky In B Major" or "Higher Ground"
"Mellowship Slinky in B Major" is funky gold. "Higher Ground" is a Stevie Wonder song that is better covered by RHCP. Don't get me wrong, Steve is good… but Flea takes it to another level. Have a listen to "Around the World" too.
James Jamerson & The Funk Brothers – "FEVER IN THE FUNKHOUSE"
James Jamerson has played on most of Motown Records hits of the 60s and 70s. You can hear his ability on "Fever In The Funkhouse." Here is the isolated track on Marvin Gaye's "What's Going on".
Jackson 5 – "I Want You Back"
James Jamerson was a session player for Jackson 5 but in this song it's Wilton Felder playing so effortlessly, floating in the background.
Michael Jackson – "Billie Jean"
Might as well have MJ twice – One of the most recognizable bass lines ever…
Bloodhound Gang – "The Bad Touch"
Very disco-like bass. This is a line I wish I had written. Check out the amount of views on YouTube too.
Fujiya & Miyagi – "Collarbone"
Keep dancing with the funked out bass line from Fujiya & Miyagi.
A Tribe Called Quest – "Verses From The Abstract"
Jazz legend Ron Carter was hired to play a nice walking bass line over this basic beat.
Snoop Doggy Dogg – "Gz and Hustlas"
The entire music is ripped from Bernard Wright's "Haboglabotribin." The world renowned bass player/multi-instrumentalist Marcus Miller does the honours of funking it up. Also give "Tha Shiznit" a listen.
Roni Size / Reprazent – "Brown Paper Bag"
Sometimes bass players are hired to play on heavy electronic music. It's not always machines. Si John lays one down for this drum and bass track.
Gorillaz – "Feel Good Inc."
Simple bass line that makes people feel good. What more can you ask for?
For The Mathematics – "Delay the Fiasco"
#OttBand For The Mathematics. So tight…
Tool – "Schism"
Can't keep them off this playlist… I can't!! Get used to it. You will see why…
Honorable mentions
Lou Reed – "Walk On The Wild Side"
Queen & David Bowie – "Under Pressure"
The Cure – "Lovesong"
Contact me on twitter @danielbordage or at dropthatspills@gmail.com for suggestions, comments or just to say hi.
Thirsty Thursdays: Peppermint Porter Collab by Beau's & Big Rig
By Daniel Bordage
Beer: Peppermint Porter by Beau's and Big Rig Brewery
Style: Porter
ABV: 5.4%
Pairing: Yuletide mix

About the Beer:  I had this beer on tap at Big Rig Brewery. I love that this peppermint porter isn't overdoing it with the peppermint. I've had plenty of other peppermint-flavoured beer where I was better off sucking on a Christmas cane. I would say there are more chocolate notes with a little minty finish. I had two beers to make sure… Yup! Delicious!!   You can find it at Beau's brewery, or get it delivered by the BYOB program, Brew Donkey, and of course at Big Rig on tap.
The commercial description goes as follows:
Beau's All Natural & Big Rig Brewery's collaboration Peppermint Porter is a holiday treat! This is a dark ale with rich chocolate malt undertones that are echoed with the addition of cocoa nibs, and complemented with clean, cool peppermint in the finish. Matthew O'Hara of Beau's and Lon Ladell of Big Rig designed the recipe together and brewed it up at Beau's.
The Music:
I could have spent three weeks on this playlist and not even touched the surface of all the Christmas songs out there. At first, I hated this time of year for music. But a bit of research, you will find amazing songs out there. With the help of my pals here at Ottawa Showbox, I was able to incorporate some great local music too. Here are some of my favorites, but even reviewing my list, I found a ton more. AHHHH!!
Julian Casablancas – "I Wish It Was Christmas Today"
I can't help but think of the SNL version of this song. Suffawing suckatach this is synthfull!… Wait what what??? Found this!!!
Vaglab – "Do You Believe in Santa Claus?"
I do believe in this bass line. But yes, Santa is real. Everyone knows that! #OttBand
Milkmaid – "Rudolph the Red Nosed Reindeer"
Probably the most non-traditional version of Rudolph the Red Nosed Reindeer song ever.  #OttBand
James Brown – "Soulful Christmas"
Do this song with headphones please. Drums on the left, horns on the right, sweet bass line right down the middle.
If anybody knows about snow in Canada and making a gig for the holidays, it's the Sadies. This might not be a Christmas song. But it should be!!! At around 1:40 of this song, start surfing the snowy waves.
Nick Cave and the Bad Seeds – "Fifteen feet of pure white snow"
Here's another non-Christmas song that needs to be here. Nick Cave… wow…
Nothing but fuzzy guitars and singing about kissing Mrs. Klaus. Perfect! #OttBand
Low has always been able to harmonize with the best of them. On "Silent Night," they run a clinic on harmony.
Now the Acorn can rival Low in harmonies and also suffer Ottawa winters. Find this song on the great Ho! Ho! Ho! Canada #6 compilation found here.
Another one on the same collaboration is worth a good listen… "All I Want For Christmas is A Hoverboard."
The Divide w/ Adrienne Curran – "Winter Wonderland"
A great collaboration just like our featured beer. I was never able to remember the words of this song. But it doesn't stop me from pretending I do in the car. #OttBand
I grew up with a grandfather and uncle always changing Christmas songs and making them dirty. XXXMas has made a bunch of originals that keep up with the tradition. Check them out at House of TARG tonight (Dec. 23rd) for the XXXMAS 5th anniversary/album release show + Antique Christmas Party and #1Squarefoot THANK YOU. Showboxers will be there. #OttBand
Happy Fangs – "All I Want for Christmas is Halloween"
Halloween is my second Christmas after Beau's Oktoberfest. Coming in third place… real Christmas.
The Lee Chapels – "Anarchy Xmas"
Some people hate the Holidays. The Lee Chapels rip through it nicely. #OttBand
The Vandals – "Oi! To The World"
The Vandals did an entire Xmas album that you should all check out. Classic!
The Kinks – "Father Christmas"
My House of TARG pic of the week. This song has to play there. I must be in attendance.
Promiscuous Protestah – "Christmas In The Suburbs"
The breakdown of this song makes it. Listen for it at 1:22… and the sleigh bells at 1:32. Greatness! #OttBand
Icicles and Snowballs? I know I want to throw some at my frienemies. Especially after I tried Costco on Dec 21st.
Jimi Hendrix  – "Little Drummer Boy/Silent Night/Auld Lang Syne"
Merry Christmas EVERYBODY!!!!
Honourable mentions
Too many to pick but I leave you with this… Explosions in the sky – "Snow and Lights"
Contact me on twitter @danielbordage or at dropthatspills@gmail.com for suggestions, comments or just to say hi.
Thirsty Thursdays: Spice Up Your Life
By Daniel Bordage
Beer: Beau's Siduri White Pepper Saison
Style: Saison
ABV: 10.2%
Pairing: A White Pepper Saison with a "Spicy" playlist. Spice in the title, lyrics, band name or something that will spice up the boudoir.
About the Beer: "Siduri is a character in the Epic of Gilgamesh. She is an "alewife," a wise female divinity associated with fermentation (specifically beer and wine)." (Source Wikipedia)
I've been eyeing this sultry Siduri for the better part of two seasons. She was sitting there, in my basement, calling out my name. After pondering why I hear voices in my head, I decided to drink her in. Her spice of life was asking me to be content with the simple pleasures of life. A dichotomy that was hard to fathom. "How could that be?" I asked back. "You are so beautiful (packaging) and delicious (taste of the beer). There is nothing simple about you…" She then said, "Shut the f$%# up Daniel and make the damn playlist already!"
The commercial description goes as follows:
This extra-strong saison beer has been spiced with white peppercorns and aged in red-grape icewine barrels. The pepper character is definitely present but doesn't overwhelm this delicate creation; earthy undertones come out in the finish.
Contest of the week
I asked the wonderful Jodi of Ottawa's favorite spice store, Cardamom and Cloves, to make a "Spicy" gift basket for our contest. The winner had to choose a local band or song that would fit the "Spicy" theme. The winner announced later in the playlist!
The Music
(Almost) Full Grooveshark playlist HERE
(Almost ) Full Youtube playlist HERE
Mulatu Astatke – "Yegelle Tezeta"
When I hear this song, I can only imagine an underground jazz bar serving a dish of something made with Berbere. You see, Mulatu is from Ethiopia and so is Berbere.
Al Barry and The Cimerons- "Morning Sun"
Not everybody likes it in the morning. But I do… the sun that is.
Dynamite Motel – "Why Try And Change Me Now"
This is the winning song in this week's local artist contest. Wow! The sweetest of spice. Thank you Mean Dorris (of the Ottawa band The Haig) for the suggestion. For that, you win the Cardamom and Cloves spice gift.
The National – "I Should Live In Salt"
We kind of do already live in salt with the North American diet. The history of salt is quite interesting. My potato chip addiction thanks you salt…
White pepper is used as an ingredient in the beer. But pepper is only used in the title of this song. They do sing about cinnamon though. In researching this playlist, I found that so many good songs mention cinnamon. Anybody know why? Below are two of my favorites.
Stephen Malkmus And The Jicks – "Cinnamon And Lesbians"
Neil Young fell in love with a cinnamon girl. I fell in love with "Cinnamon and Lesbians."
Stone Roses – "Sally Cinnamon"
Yup… cinnamon is delicious and not all are alike.
They are mad about saffron and so am I. Did you know it takes 80,000 flowers to produce a pound of saffron, with a cost in the range of 600 to 2,000 dollars a pound? This makes saffron the most expensive spice in the world. Also, from Cleopatra's time to this day, it's said that the aroma lingering on the skin after a hot saffron bath is enough to make any lover go mad with desire. The word saffron derives from Arabic: Za'feran and da asfar, meaning yellow.
Let's heat it up a bit. It's cold outside and this will help get the blood going.
Ottawa's own RiSession adds the perfect spice with Maple Syrup. Yeah, I've used maple syrup before to spice things up. Who hasn't?… Boy, do I love BBQ sauce made with maple syrup!
Flying Lotus – "Spicy Sammich"
Dim the lights and set up the table with candles, Siduri, and a spicy sammich. Don't forget the napkins!!!
Keep the mood going with some Massive Attack. Most songs on Mezzanine would spice things up.
Is it warm in here? Or is it just me?
Mike Patton has fronted some heavy bands in his day. From Faith No More, Mr. Bungle, Fantômas, and Tomahawk. But this departure project is the spiciest by far!!!
Honorable mentions
Neil Young – "Cinnamon Girl" (too obvious to include)
Death From Above 1979 – "Sexy Results"
Red Hot Chili Peppers – "Sir Psycho Sexy"
Contact me on twitter @danielbordage or at dropthatspills@gmail.com for suggestions, comments or just to say hi.