crusades
OXW Day 2: Crusades, Partner, Strange Attractor, Lonely Parade + more
Photos by Els Durnford
It is that wonderful time of year again when you know all that matters is going to the punk show with your friends. Yes, Ottawa Explosion is back for its 7th year and once again mostly situated at Club SAW.
On day 2 I took in eight bands and could not think of a much better way to spend the last day of my 20s, surrounded by great music and even better people.
Headlining the night was Ottawa's very own Crusades, which happens to feature Emmanuel Sayer, one of Ottawa Explosion's organizers. Emanuel opened by saying "RIP JS, it is weird not being pelted by beach balls right now," referring to last years show where JS had ordered black beach balls and decorated them with friends, just for the Crusades set. It certainly is weird not having our lovable JS around for those types of funny moments. If you see people sporting Hawaiian shirts, they are most likely doing so as a tribute to our good friend who left us too soon. Crusades put on a ripping set as always, I just can't get enough of their style of heavy punk rock featuring three very distinct vocals. The band was celebrating seven years just like the festival, and as they prepared to play their final song, they were stricken with technical difficulties. Emmanuel simply said "We have been a band for seven years…" hilarious way to cap off the night.
Setting the stage for Crusades in the dimly lit Club SAW was Edmonton's post-punk act Rhythm of Cruelty. This band is like no other I have ever heard. Their blend of ambient with post-punk and synth is pretty wild, but then when they add in a trumpet and loop it, it blew my mind. It might have a been a little too drone-like for the masses, but I was very impressed and would love to see them again.
Also playing inside was Sudbury Ontario's greatest export, Strange Attractor. I believe the band has played every Explosion and always fast and hard, like everything they do. They barely have any songs over two minutes long and cram as many as they can into every set with ferociousness. One of the great things about a festival like Explosion is the bands generally stick around and watch other bands. And nothing is better than seeing a band you just watched (Lonely Parade) front and centre jumping, singing and all around losing it to another band.
Getting things started for the late-night indoor portion of the show was Black Tower. They brought us inside and delivered the metal as they summoned ghouls and ghastly creatures from Explosions past. Erin Ewing's vocals sends shivers down your spine for all the right reasons when she unleashes the darkness within with a banshee-like flexing of her vocal cords. They are the perfect band for fans of punk, metal, and Tolkien-style fiction.
Partner from Sackville, New Brunswick (SAPPY FEST!) headlined the outdoor portion of the night. A lot of bands enjoy playing music live, but very few bands demonstrate that happiness and fun as clearly and openly as Partner. They are out there having at riot at every show and just loving life. It was raining pretty hard during their set but that did not deter them or the crowd, we simply huddle in tight under the tent, the band even giving up much of their space to make more people comfortable. They played a bunch of great new songs off their latest release Sounds of the Future, which is named so as the songs will eventually appear on the next full-length album. The highlight of the show for me was when they stopped during "Gross Secret" to ask the crowd if they had any secrets to share. The crowd was hesitant at first, but then Anthony Cardozo emerged from the side of the stage to happily admit he still picks his nose. The crowd cheered loudly and then more people started telling their secrets. Way to go Tony.
Lonely Parade from Peterborough, Ontario also rocked the outdoor stage at Club SAW. They get better every single time I see them. It has been really awesome watching this band grow having seen them several times over the past few years. They played a lot of new songs, which they jokingly called "new song 1" then "new song 5." These new tracks really show off the bands progression and evolution. Don't get me wrong – I love their earlier songs, but the new ones are very tight, rocking and just have that little something extra.
Montreal's Towanda also played. This sludgy three-piece from Montreal really rip it up. While many may focus on the guitarist, I was really impressed with their super solid drummer that really drives the music. That said, the lead singer and guitarist lives to shred and does it quite well. She also sports a scowl all set long making it just that much more intense. This band would pair perfectly with Ottawa's Bonnie Doon.
The first band to play was one of Ottawa's newest acts Ultralove. I was super impressed by the trio's performance. I am always amazed when I see a drummer who has a very prominent vocal role. Some people struggle to walk and talk, so hammering the skins while singing just has that automatic wow factor. The band plays a melodic noisy punk rock with strong hardcore influences. One of their songs had one of my all time favourite song structures. A song with one verse that is repeated several times with the music and the vocals intensifying every time until it crescendos into an explosion of emotion. Local readers really need to checkout Ultralove next time they play live.
Gallery
A Brief History of Ottawa Explosion Weekend
Photos by David Forcier
The Beginnings:
Rock n' Roll Pizza Party
Let's rewind to the mid-2000's, a time when Ottawa was bursting at the seams with garage, rock, and punk bands that would play often and play hard. Rock n' Roll Pizza Party wasn't just a party where people would dance, drink, and see new bands—it was a meeting ground and an incubator for the music community.
Luke Martin, OXW co-founder and musician, and Brad M., aka DJ B-Rad, started the weekly pizza party in late 2006 at Babylon Nightclub. Soon after Emmanuel Sayer, OXW co-founder and DJ, also jumped on board in spring 2007.
The party then moved to Bytown Tavern in February of 2008 where it had its longest run until February 2009 and really caught its stride.
"Brad and I started it the last weekend of November 2006," Martin recalled. "Brad was working at Babylon and they wanted a new Thursday weekly so we jumped on it. I came up with the name and idea of giving away free pizza every week from a band photo shoot that involved slices of pizza. It seemed like a perfect fit."
Rock n' Roll Pizza Party stuck to a simple formula: Doors at 9. Bands at 10. PWYC if there were bands, and free if there weren't any bands. DJs all night, with a lot of guest DJs. Free pizza at midnight or later.
"This happened every single Thursday for years," Sayer said. "The pizza literally came from 2 for 1. Literally out of our pockets. We didn't really make any money at this and that tradition continues to this day!"
At one point in 2009, the pizza party was out of a spot and ended up at The Royal Oak for a few weeks.
"The manager went back on our deal to have us there," Sayer said. "We immediately relocated, but the first week we were gone they hired some dude to play "rock" music CD's and he was spotted in the empty bar eating pizza."
Rock n' Roll Pizza Party was a crucial first chapter in the story of OXW. It was a place where new bands could play, people could meet up and share stories or start bands, and where touring bands could come and play to a room full of energy on a regular basis. Although the party got moved around a lot, and eventually folded in 2010, it was a major chapter of the OXW story.
"I met Ian Manhire (of White Wires and Voicemail) for the first time at Rock n' Roll Pizza Party," Sayer said. "Shortly thereafter he released the first few Going Gaga zines then started releasing records and put on the first Gaga Weekend in 2008. RRPP was always the opening night for Gaga Weekend."
Going Gaga: Gaga Weekend
If Rock n' Roll Pizza Party was the ongoing heartbeat keeping the community's blood pumping, Gaga Weekend was the adrenaline jolt making Ottawa's heart race. The two events coincided like pepperoni and cheese.
Gaga Weekend was the brainchild of Ian Manhire, a devout participant in the garage/punk scene in Ottawa at the time who published a zine series called Going Gaga, and also ran Going Gaga Records. The first edition was held in 2008, and was molded out of some great festivals like Gonerfest (Memphis, TN) and Budget Rock (San Francisco, CA) which focused on inclusivity and everything being done as cheaply as possible.
"There were lots of great bands, lots of great parties, everything was done on the cheap, it was all about good times," Manhire said via email. "I really liked the idea of a local celebration too. There was the feeling that we had our own world here in Ottawa, and it was (still is) special."
"There were 3 Gaga Weekends, and a lot of traditions!" Manhire continued. "The opening night was always at the RRPP, usually with three or four bands playing, lots of late night drinking and then lots of free pizza! The Friday show was always a basement party, just a total shitshow in one of the many basements we used to party in. I loved those basement shows—59 Argyle, Cozzie's place, A&A Speedshop.
Then on Saturday it would be an [all ages] matinee show with like 12 bands at Yogi's Meatlocker. Fun in the sun! Really relaxed. Great bands inside, people hanging out in the parking lot outside. Then the Saturday night we'd go down to Babylon for a big blowout, usually three or four bands. I'd always get DJs to flip records at all the shows, that was a great part of it too.  And then there would be an after party, which I remember 200+ people in Davey's backyard!"
This yearly get together was yet another hotbed for people in the community to meet new friends, play with new bands, and have a great excuse to party for three or four days straight.
A treasured keepsake of the Gaga era is the Ottawa Gaga Compilation, Vol. 1, of which there were only 330 pressed on vinyl with a zine included. The compilation was recently posted on Bandcamp, and thankfully is still available for all to hear. The concept was to avoid going the standard compilation route and record all the songs live off the floor at the old Capital Rehearsal Studios on Bank Street, now located at City Centre, in order to maintain a cohesive feel.
"The idea was to record a small snapshot of some of the bands in the scene, at the time," says Jordy Bell, one of the sound engineers of the compilation and member of Crusades,The Creeps, and Cheap Whine.
Ultimately, Gaga Weekend only lasted three years but its impact cannot be understated. Manhire decided it was too much to carry on Gaga Weekend on his own, and at the time he was collaborating a lot with Martin and Sayer on a lot of projects. They sat down and talked about Ian's departure from Gaga and what it would mean going forward.
"I asked Emmanuel if he wanted to take over and do his own thing," Manhire said. "He didn't need my permission, but things like that are basic respect. Plus, our friends all looked forward to that weekend in mid-June when all of our bands would get together. He was doing a great blog at the time called Ottawa Explosion, and he and Luke were on fire booking bands. So I stepped completely out of the game and they started fresh and just rolled with it. And look at it now! The evolution of OXW was natural… and crazy impressive!"
OXW's first edition took place in June of 2011, featuring over 40 bands from Ottawa and other cities. Each year the festival has grown in scope thanks to key personnel like Azarin Sohrabkhani, who manages the administration, business, and logistical elements of the event. As the Industry Director at the Ottawa International Animation Festival (OIAF), Sohrabkhani's experience with festivals and events have provided much-needed expertise to the organization. From nurturing partnerships to co-ordinating volunteers, her collaboration with Martin and Sayer to achieve common goals has proven successful year-in and year-out.
Even more, OXW has become catalyst for inclusivity and representation of minorities in the music scene.
"I'm very proud that OXW is still around and has stayed true to its independent and DIY approach," Sohrabkhani said. "I love looking around and not being the only PoC at a show, this feels like a big development. I think that has a lot to do with learning from our community and working on fostering inclusive spaces and programming—which is always a work in progress."
"I'm also stoked that we have a new generation of emerging and young artists, fans, and volunteers at the event. For organizations like ours, growth is only compelling if it comes from engaging with those who will feed the future of arts and culture in this city. I believe we're doing that and it's pretty darn exciting."
OXW continues to be one of Ottawa's strongest community-based music festivals. Although the story has evolved a lot since the mid-2000's, the event's importance as an incubator for new music remains, and will continue to encourage a new generation of musicians and friendships.
---
Ottawa Explosion Weekend 2017 occurs Wednesday, June 14 – Sunday, June 18. Weekend bracelets available for $80, day passes also available. More info/purchase passes, click here. For full festival schedule, click here. This article appears in the May Edition of Ottawa Beat newsprint in the OSBX column. 
The long-awaited Sedatives reunion at House of Targ
Sedatives took to the stage Saturday night for one of the most anticipated reunions in the Ottawa music scene in years. House of Targ was absolutely packed for the return of a band, some may even say a super group, that features members of Crusades, Steve Adamyk Band and The White Wires.
Sedatives last released an EP in 2010 and haven't released a full length album since 2009. With all that time away, anyone might expect some rust, but they were tight and on-point for all 14 tracks they performed. It was really like a dream come true for Matias and myself, as we had unfortunately missed out on the days of Sedatives shows and thought we may never be so lucky to hear Ian Manhire's synth paired with the slamming punk rock sounds of these great local gems. We weren't the only people who were super excited, as Scotty from The Creeps and Eric Neurotic from Cheap Wine each joined the band on stage taking over vocals during the set. And just in case this wasn't enough, the band played a brand new song called "New Calling." Yes you read that correctly, Sedatives are working on new material and will be recording it!
Unfortunately, the show wasn't all good. There were two or three individuals who considered their drunken flailing more important than everyone's else's feelings and space. Luckily, bassist Emmanuel Sayer reminded them – "Remember fun is fun when it is fun for everyone around you, not just three of you. Please be mindful of people around you." The public shaming helped the two or three individuals get the message and the show continued in much better spirit. If you missed out on the show, I don't know how you could have but maybe you did, Jordy of The Creeps recorded the entire thing and put it up on bandcamp. You can listen here and buy it to help the band fund their upcoming album.
Before Sedatives was the always energetic and entertaining The Creeps from Ottawa. The dark pop punk band played a great set featuring mostly song off of their 2014 album Eulogies such as "Makes Sense," "Ghost" and "Off My Guard." No song got the crowd more into it than their hit "Cancer," which my dad and long-time Ottawa punk veteran Steven Scharf said "is the perfect song." The band didn't forget some of their older songs like "Cold Feet" and the very rarely played "Car Crash" which was quite a perfect song to cap off the set with. I don't think I will ever get tired of seeing The Creeps.
Opening the night was Durs Coeurs. This was my first time seeing this three piece Francophone punk act play. They introduced themselves as "Hi we're called Durs Coeurs, on s'appelle Durs Coeurs," which made me chuckle. Their tracks are catchy and I always love hearing French lyrics over driving guitar. The band may not be as heavy as lead-singer Pat's last band Asile, but they did impress. My favoutire track was "Coeurs Durs" which starts out sounding like you could grab your darling and do a lovely slow dance to it, but then quickly changes pace and really kicks in.
Thirsty Thursday: Beau's Oktoberfest Mix Pack Mix Tape
Beer: Beau's Mix Pack by Beau's Brewery
Pairing: Beau's Oktoberfest playlist
About the Beer:  For the people that know me, Beau's Oktoberfest is my Christmas. I would be thrown into a depression if I could not attend in any given year. The people I've met there, including our very own Eric Scharf, Brad Campeau (before he was Brew Donkey), the amazing people at Beau's, and countless others have been a mainstay in my life. Like the craft beer scene, I've seen Beau's Oktoberfest grow over the last few years from a few beer enthusiasts to an onslaught of new beer lovers. The indie guy in me wants it to stay small, but seeing the growth of an industry that I love makes it even more exceptional.
Beau's Oktoberfest is now a bona fide music festival as well. I know a few who don't even like beer but go for the music. This year's lineup is no exception. I'm pairing the new Beau's mix pack with bands scheduled to play Oktoberfest on October 2nd and 3rd.
Please visit Beaus.ca for ticket information. DO NOT WAIT!! as tickets are almost sold out!
Commercial description:
Haters Gonna Hate is an extra-strong interpretation of Beau's flagship ale Lug Tread. Haters is a tribute to the very first batch of Lug Tread, which was accidentally super-concentrated… with tasty results. Nine years later, Beau's recreated this happy accident with Haters Gonna Hate. Unfiltered and orange-hued, this beer has tropical aromas (think mango or papaya), and a mild "cattiness" contributed by the addition of Nelson-Sauvin hops. A clean malt presence allows for balance of moderate-to-high hop bitterness.
Weiss O'Lantern is a pumpkin-wheat beer, spiced with ginger, cinnamon and orange peel. Orange-hued with a tall creamy head, this fall classic allows flavours of pumpkin flesh, citrus and spice to shine through a full wheat body. There are hints of banana and clove, topped off with a satisfying graham-cracker finish. Each batch of Weiss O'Lantern is made with more than 350 pounds of certified organic pumpkin purée.
…and Boom Gose the Dynamite is a hazy, flavourful wheat beer that is based on a recently revived German beer style called a gose. Brewed with an addition of sea salt and organic coriander seeds, expect citrusy aromas followed by a pleasant saltiness and a hint of subtle acidity in each sip. The name "gose" comes from a river that flows through the town of Goslar, in Lower Saxony. The saltiness, which typifies the style, is attributable to the mineral-rich water supply in the region.
Boghopper is an experimental hybrid: a dark and hazy wheat beer, with an amped up hop presence and locally harvested organic bog myrtle for added complexity. Fruit and licorice aromas meld with juicy hops, and an earthy spiciness jumps in mid-palate. Boghopper's mouthfeel is initially delicate and fruity, followed by assertive waves of herbal tannins. The hop flavour is dominant, and the finish is dry and woodsy.
The Music: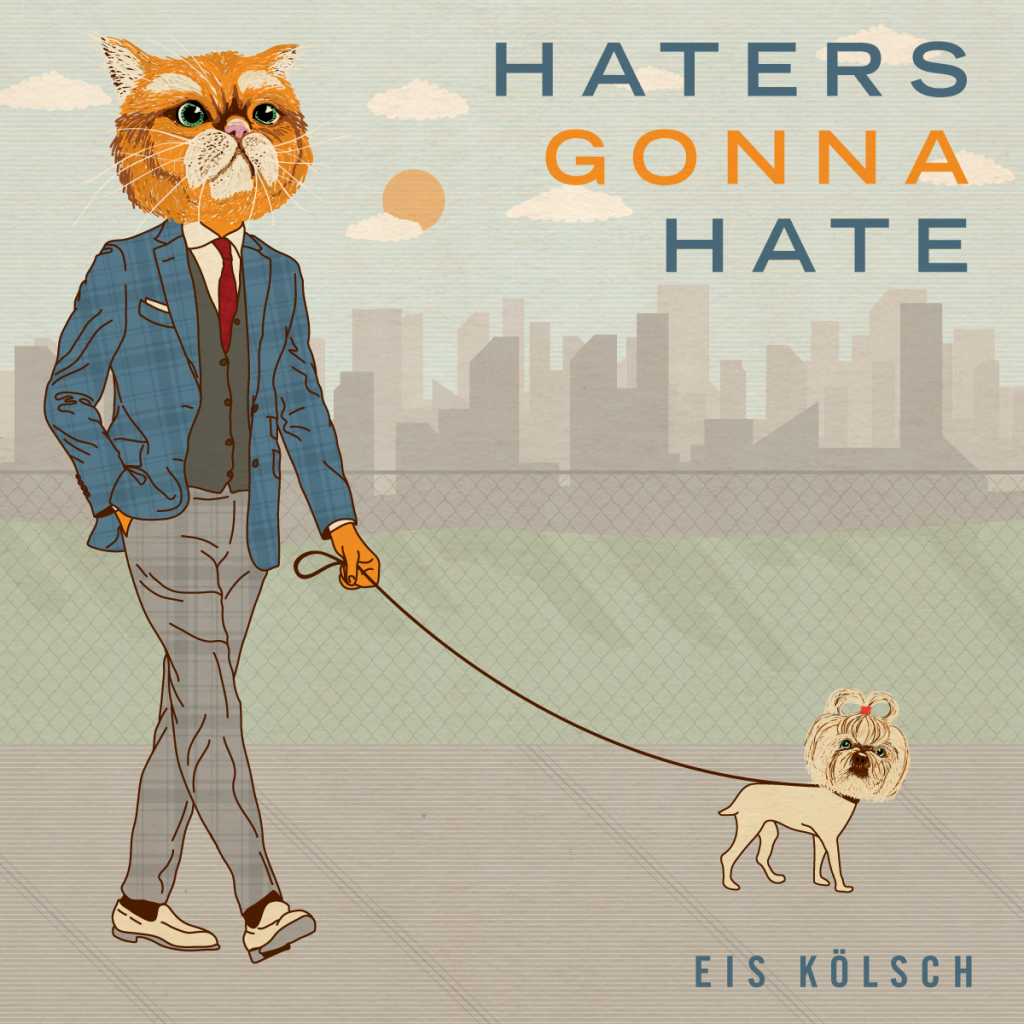 Beer: Haters Gonna Hate and the love/hate playlist
The Beaches "Strangelove"
Playing Saturday at 5:25 p.m. on the Main Stage.
Yukon Blonde "Make U Mine"
Headlining Friday at 10 p.m. on the Main Stage.
The Elwins "It Ain't Over 'Til It's Over"
Plaing Friday at 6:25 p.m. on the Main Stage.
The Dears "Here's to the death of all romance"
Playing Friday at 8:55 p.m. on the Main Stage.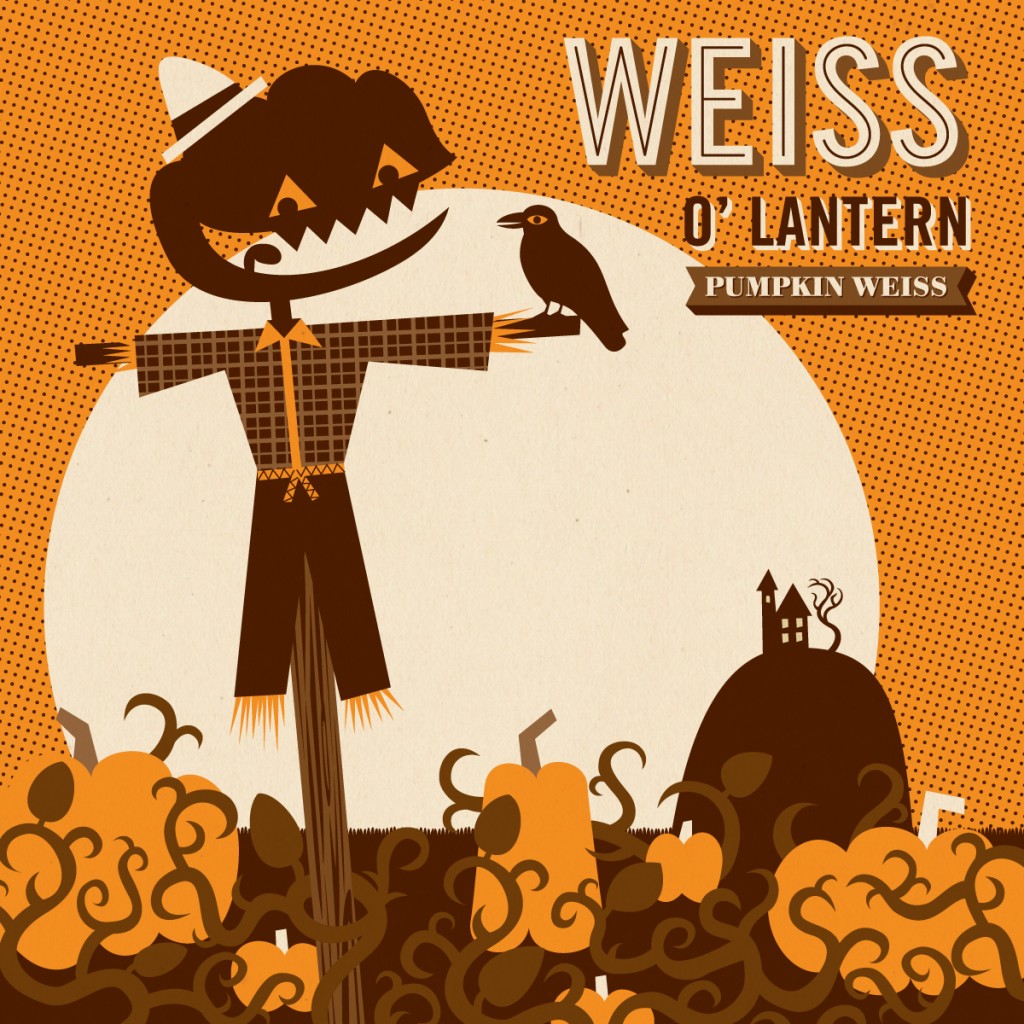 Beer: Weiss O'Lantern and the Halloween playlist
The Flatliners "Fangs"
Headlining Saturday at 7:30 p.m. on the Skate Stage
Hellbros "Rock & Roll Acid Zombies" and/or "Dead City Rockers"
Playing Friday at 5:30 p.m. on the Skate Stage
CRVSADES "The Incantations"
Playing Saturday at 6 p.m. on the Skate Stage
The Pack A.D. "Wolves and Werewolves"
Playing Friday at 7:50 p.m. on the Main Stage.
Beer: …and Boom Gose the Dynamite and the explosive playlist
Fucked Up "Echo Boomer"
Playing Saturday at 6:30 p.m. on the Main Stage.
Dig It Up "Too Fun"
Playing Friday at 7 p.m. on the Skate Stage
Powernap "Beautiful Day"
Headlining the Skate Stage on Friday at 8 p.m.
Barrasso "Coup de Dés"
Playing Saturday at 4:30 p.m.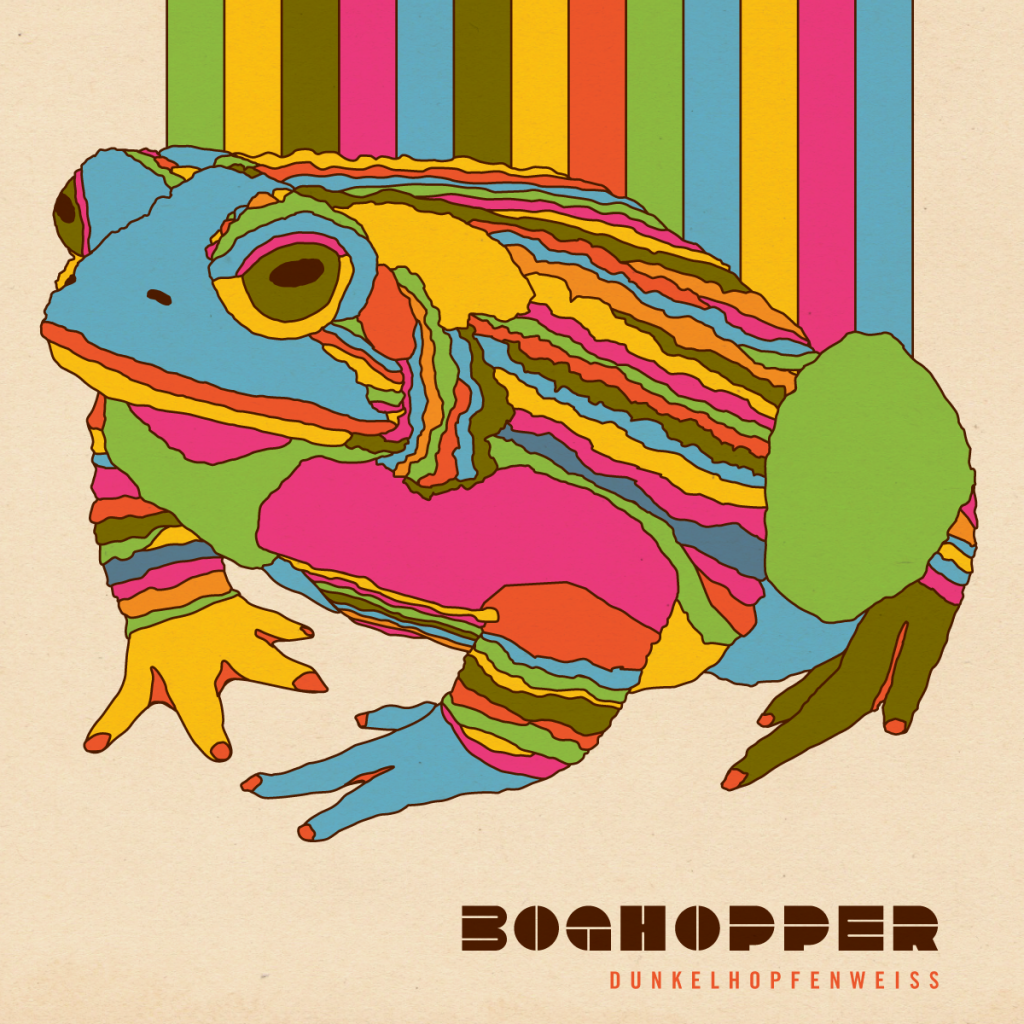 Beer: Boghopper and the froggy playlist
ALVVAYS "Dives"
Headlining Friday at 8 p.m. on the Main Stage.
Yukon Blond "Water"
Headlining Friday at 10 p.m. on the Main Stage.
Mother's Children "Out Of The Dark"
Playing Saturday at 4:45 p.m. on the Skate Stage.
The Pack A.D. "The Water"
Playing Friday at 7:50 p.m. on the Main Stage.
Honorable mentions
The Nasties "Time to Loose"
Playing Saturday at 5:15 p.m. on the Black Forest (Skate Stage)
The Almighty Trigger Happy "Blood Red And Forever Happy"
Playing Saturday at 6:45 p.m. on the Black Forest (Skate Stage)
Walter Ostanek "Beer Barrel Polka"
Playing Friday and Saturday during the day.
Don't forget to enter to win a Beau's & Dine Alone Records prize pack including free vinyl, digital downloads, apparel, and more! Enter here. 
Have a great Oktoberfest everyone! Be good to each other and have a designated driver!
Contact me on twitter @danielbordage or at dropthatspills@gmail.com for suggestions, comments or just to say hi.
Thirsty Thursday: Lumbersexual by Covered Bridge Brewing
Beer: Lumbersexual by Covered Bridge Brewing
Style: IPA
ABV: 3.5%
Pairing: Lumbersexual with a woodsy playlist
About the Beer:  In the beginning of my beer crusade, breweries were going for strong drinkable beers. The trend in the last few years is to bring down the ABV so that we can enjoy a bit more beer and still be able to walk without compromising flavour. Lumbersexual is a prime example. At 3.5%, they were able to get the iconic IPA bitterness with only 23.6 IBU's (International Bitterness Units).
If you are reading this, or know of Ottawa Showbox, you most likely know what a Lumbersexual stands for. We all have noticed that beards are the facial hair trend du jour. And dressing up like a lumberjack without having picked up an axe is bleeding into our urban landscape. I'm enjoying this movement as I fall in this category. I finally fit in! But I do swing an axe. I also stream Netflix nightly and have a 7.5 hour a day sit-down job.
Commercial description:
Like its namesake, the session IPA is not what it appears to be. At first glance, you'll be drawn by its scent – a pleasant hop flavour and aroma, mimicking that of a big, bold IPA. On closer inspection, you'll find that the hops provide approachable bitterness. It has a refreshing, low alcohol content while maintaining a certain calculated ruggedness. This urban woodsman is a very palatable, easy drinking summer beer.
The Music:
The Yips "Wytch Elm"
The wych elm or Scots elm, has the widest range of the European elm species. Spanning from Ireland, the Arctic Circle, to the mountains of Greece. #OttBand
Crusades "Termites"
Termites' usually feed on dead wood or other dead plant material. They are considered very important in the ecological life of a tree. #OttBand
The Love Machine "We Are Squirrels and This Is Nuts"
Squirrels are my favourite tree dwellers. Seeing them climb and evading capture from my dog is quite impressive. #OttBand
The Cure "A Forest"
When watching to video for this song, Youtube put an ad for sunscreen for men. Is there a difference? Real lumberjacks have sun damage on their faces only. Sunscreen need not apply.
Silkken Laumann "The River"
Nothing like the feeling of arriving to a river or lake when in the forest. The primal need of water might be a reason why it's so satisfying. #OttBand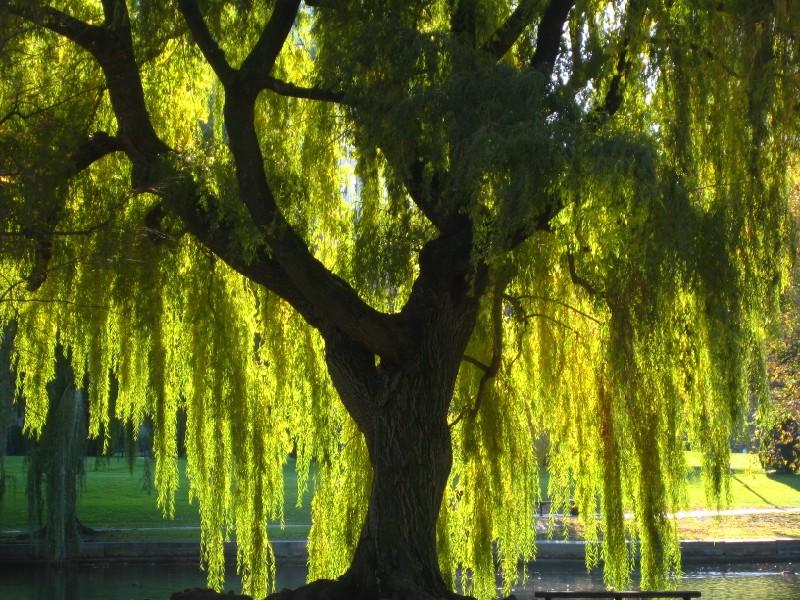 The Verve "Weeping Willow"
The weeping willow is my favorite "hangout" tree. Sit, drink, smoke, read… be lumbersexually active…
Radiohead "Fake Plastic Trees"
Fake lumberjacks… Fake trees…
Alt-J "Hunger of the Pine"
The pine is my favourite campfire wood. It sparks, it burn well, and best of all…it smells divine. Lumbersexual cologne idea… Eau de Pine…
The Noisy Locomotive "In The Pines"
Let the pine train continue… #OttBand
Cory Levesque "Gravel Roads"
Cory sings about the simplicity of living in the country, off a gravel road, four walls, a bed, a home… Warming your house with the wood you chopped. #OttBand
Contact me on twitter @danielbordage or at dropthatspills@gmail.com for suggestions, comments or just to say hi.
Ottawa Explosion Weekend Day 4: A Marathon of Awesome Music!
The Saturday of Ottawa Explosion Weekend is an annual marathon of amazing music. The music starts at 12:30 and goes past 2 a.m. I am no runner, but if all marathons were this awesome I would certain take it up.
By the time I made it down, the all-female trio Old and Weird from Halifax were setting up. They had a very interesting sound and what was really cool was how often they switched instruments.  Each member played a few songs on the drums throughout the set, which I had never seen before. So they did in fact "Show Me Something" I had never seen before. They also performed a pretty cool song about Kurt Cobain (video above).
Next up was Ottawa's Grime Kings. Fresh off their Stanley cup victory, ok sorry that is a very lame joke. If you were ever concerned about the future of music in the capital, look no further for hope than this band.  They are making strange, progressive and experimental music and I am not sure if they are all even of legal drinking age yet. They are somewhat disorganized at times and have a hard time with tuning (self-proclaimed) but I really like what they are doing musically. Oh and boys, you don't just tease a crowd and say you are going to play a John Mayer cover and not deliver, you owe us. Hahaha.
One of the many new discoveries of the festival for myself was the most excellent Idle Bloom from Nashville. They have a psych-pop sound with a female lead and two female backing vocals which all work tremendously well together. They opened with the very cute and heartfelt song "Day You Were Born," and played a great set from there. I am very glad they made the long trip to Ottawa.
It was now time for the Dirt cult records showcase. Kicking it off was Feral Trash from Moncton, New Brunswick. The lead singer/guitarist seemed to be fighting through an illness as he had to look away after almost every verse or chorus to cough, but it didn't hold them back. They played fast catchy music with no big filler between songs. There is no better example of this than their great track "Dead Weight" (in video above). It is so good and such a sweet sing-a-long song.
As Monty Python would say, now for something completely different. Noisy Ottawa rock duo Big Dick followed up. Like or hate their name, the band plays a perfect mix of heavy music with catchy moments excellent for crowd participation. I am a sucker for their track "Medic." Drummer, Dave Secretary, introduced a song by saying "This one is new so it's going to be awful." The song actually kicked ass and I am now anticipating another amazing release by the duo. Favourite moment of the set was when they hit the first chord of the very rocking "Colours" and Davey's face lit up and he quickly joined them on vocals.
One of the things about Ottawa Explosion is you discover so many amazing bands which is awesome, but you also run the risk of falling in love with a band that may never return to Ottawa. Sometimes though you discover a band and they blow you away so much you make the effort to never miss them when they swing by. For me that is Needles//Pins, who absolutely killed it last year. They played a great mix of new and old, songs like "Best Friend," "Pulse," "I Don't Mind" and "I Heart Your Drugs" which all blew me away. But it was also great to hear their new songs, which fit in great with their set. Trust me, see them, buy their stuff, just don't miss out on Needles//Pins you will not be disappointed; they are one of Canada's finest. Thank you Vancouver for giving us such a great talent.
Up next was the explosion of the festival. With the band running late and the crowd looking restless Emmanuel took the mic to announce the unfortunate news, "I am sorry to tell everyone New Swears won't be playing as they were rushed to the hospital. They tried to repel down the building to the show and fell." As the crowd laughed, he assured us "They are all dead it's not funny." But then thanks to a Ottawa Explosion Weekend miracle the boys covered in bandages, dirt and wearing hospital garbs crawled onto the stage. The always crazy, destructive, costumed, high energy local garage punk band really got the party going. As they began their set, organizers started throwing inflatable beach toys (including a shark, mats, beach balls, flamingos, etc) into the crowd. The place was whipped into a frenzy of dancing, singing, crowd surfing and moshing. New Swears gave us a taste of their new album set to be released later this summer, playing a couple of tracks off it. They also found time to play all the favourites including, "Two Darts," "See You In Hull," and "Paradise." With time running out on their set and probably needing to be hooked back up to the IV, they closed with a rambunctious cover of Bob Segar's classic "Old Time Rock N' Roll."
After New Swears it was time for the Dirtnap Records Showcase.  My buddy Matias covered the hoyl cow knock my socks off showcase, which included Voicemail, Sonic Avenues, Steve Adamyk Band and The Marked Men, read it here. I then made my way to Avant-Garde for some more great bands. First up was locals Dead Weights. Their set was such a party. A smaller venue and so many of my friends packed in singing every word. We also got to see the first, and probably last, crowd surfer in the bar's history during the line "I'll pick you up" from their song "Fall Down," thanks JS. The boys played a great set with many of my favourites from their new album Dead Ends and Closed Doors, such as "Barely Breath" and "Friends First." It was also sweet to see the guys from Montreal's Panic Attack join them for the last song.
Joining Dead Weights on stage was the perfect segue, as Panic Attack was up next. This was the case of another great band that I missed at Pouzza and got to see at explosion, it's nice how that works out. They are freaking great and played a really solid set. Their 90's era punk rock sound had me feeling nostalgic and it was a lot of fun.
Next was one of the bands that traveled the furthest for the festival, Latex Squad all the way from Hamburg,Germany. The lead singer/bassist was so very happy to be here. "I can't believe I'm actually in Canada." Funny enough they then played a song with the chorus "I hate everything about you." They later joked that they were the "Ramstein of northern Germany."  They played really fun 70's style garage punk. I really liked their track "Cyborg of Love." It was also very cool to see the drummer sporting the new White Wires shirt.
I ducked into Ritual next door to catch some of METZ and sadly missed Dagger Eyes, next time. Closing down Avant Guarde was Asile. Their set was heavy, fast, hard, thrashy and in French, not the regular end of night act for the bar. I loved it.
As the set ended I quickly hustled over back to SAW to catch the end of the Crusades set. The band is packed with heavy hitters in the Ottawa punk scene, including festival organizer Emmanuel on guitar and lead singer/guitarist of The Creeps, Skottie on bass.  I only got to see a few songs, but funny enough the lead singer of Panic Attack joined them on stage for a song, making his third appearance of the night. Busy guy.
Well there you have it, a lot of words about an absolutely amazing day! Ottawa Explosion Weekend is just the best time of the year.
Ottawa Explosion announces first wave of artists
Ottawa Explosion has announced its first round of bands for OXW happening on June 12-15 this year. The biggest news was that Spectrasonic and Explosion teamed up to book ex-Ottawa noise-rock, post-punk band METZ. No, METZ doesn't give a shit about your eardrums, and neither does Explosion. It's an ear-abusive relationship with this festival and that's why we love them. Their show at Babylon in April of last year was one of my personal favourites, as each member takes their role to an extreme. Drummer Hayden Menzies attacks his drum set relentlessly throughout the entire set, while vocalist Alex Edkins busts arteries belting out words and Chris Slorach somehow makes noises come out of his bass that could easily get mixed up with a Boeing 747 jet engine. My mom went to Metz, France once. It has no semblance to the band. I will demonstrate this below: