Mehdi Cayenne Club
Thirsty Thursdays: Ginger Mead by Trafalgar Ales and Meads
By Daniel Bordage
Beer: Ginger Mead by Trafalgar Ales and Meads
Style: Mead
ABV: 9%
Pairing: A Random Playlist
About the Beer:  This week, I wanted to randomize my experience. Nothing like putting random on and getting a good stretch of music while working out, hosting guests, or just chilling at home. Sometimes you will get a dud and, full disclosure, I skipped "Ions" by Tool. I posted a video of my process on how I chose the beer with a die HERE… The beer isn't really a beer, it's mead. Meads are said to be the oldest known alcoholic drink recorded. Opening the bottle, its odor was very sour. The first sip was like drinking a sour beer. Ginger was present but overshadowed by acridity. I was a bit disappointed as I wanted more ginger for this Ginger (I have red hair, I'm allowed to say it). This playlist of randomness was also curated by our very own Eric Scharf
Commercial Description:
One of the world's oldest alcoholic beverages, our Ginger Mead is a dry, slightly sparkling drink with prevalent natural flavours and aromas of wildflower honey and fresh ginger root. Enjoy this offering with fish, sushi, or spicy Thai cuisine.
The Music:
Bonobo "Pick Up"
Happy this one came up first.
Atherton "Good Gone"
#OttBand Hip Hop artist. Old School meets New School
Japandroids "Evil's Sway"
I find they sound the same in most songs but this one is worth it!
Alanis Morissette "Hand In My Pocket"
The beauty of random. #OttBand
The Morning Benders "Promises"
Promising…
White Wires "All Night Long"
The White Wires can show up randomly all night long. #OttBand
Average Times "I Hate Tomato Juice and I Hate You"
There is nothing average about the smile on my face everytime this song comes on while on shuffle… oh, puns. #OttBand
Amadou & Mariam "Fête au Village"
Mau Chao produced them. Well worth a listen.
Handsome Boy Modeling School "A Day In The Life"
Featuring RZA and Mars Volta… yeah, I know!!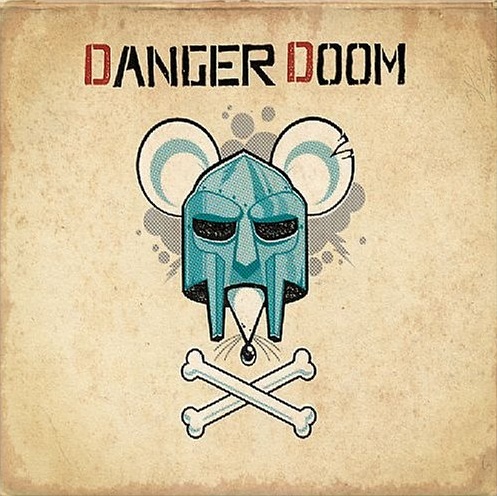 DangerDoom "Benzie Box"
Best Fuzz sound on the bass…
Mehdi Cayenne Club "L'art pour l'art"
A great #OttBand that is well deserving on finishing off the playlist
Contact me on twitter @danielbordage or at dropthatspills@gmail.com for suggestions, comments or just to say hi.
MEGAPHONO Artist Profile: Mehdi Cayenne Club
Another local band coming to a stage near you this afternoon for the MEGAPHONO Festival is the Mehdi Cayenne Club, an intense folk rock Ottawa outfit.
Mehdi Hamdad has been playing music since he was a teenager and he's been organizing and playing shows for over a decade now. The Mehdi Cayenne Club was formed in 2009, on the day Michael Jackson died — June 25. Mehdi is the songwriter in both French and English for all the songs, but completes his pieces with the help of his bandmates Olivier Fairfield and François Gravel.
"I bring all the songs (they grow on me like fungi), but they're always enhanced by the composing and arranging skills of the others, who are all accomplished creators in their own right," says Mehdi. "Songs are mostly about problem solving and, well, who doesn't have problems?"
A problem he doesn't have is choosing which language to write in, since it all just comes naturally. In a constant state of output, Mehdi puts every impulse and idea into his craft. Although he doesn't award any particular importance to his bilinguism, he sees it as a means to an end.
"The apparent dichotomies of my identity are well exemplified by bilingualism," he explains. "I do think that this ambiguity can foster more understanding between people and cultures. There must be a way out of us vs. them, red team vs. blue team mentalities, and I think bilingualism is perhaps a minor metaphor for developing a sense of being 'us' and 'them.'"
On top of being a band member he performs solo shows, poetry nights, theatre pieces and even MCs events. His wide range of venues, from TEDxGatineau to Hearst High School, exemplify his ability to walk onto any stage and bring his brand of honest joie de vivre easily. He plays so many shows a year he doesn't know how many.
His dance punk, or folky pop rock with a twist, make him an easy listen. His lyrics, however, are sharp, sometimes sad things. Being as openly emotional on his debut LUMINATA as on his sophomore release NA NA BOO BOO, we can expect nothing less from his third studio album, set to be released in May. The Medhi Cayenne Club is currently in studio with their new songs.
When asked what his favourite accomplishment would be, he had this to say: "There isn't a specific event more than others… Generally I am grateful for the synergistic exchange that happens every time we sweat together, every time we sing together. I am grateful I can be honest on stage, in my songs – that's all I have. Prizes and achievements are nice, but the feeling of being vulnerable and honest while going all out on stage… it's what I'll take to my grave."
The Mehdi Cayenne Club will play today at 4 p.m. at Pressed Café with Jeremy Fisher and Amanda Rheaume as part of MEGAPHONO Festival. Check 'em out!
200e épisode de La Chasse avec Mehdi Hamdad & D-track
Des performances de Mehdi Hamdad et D-track on marqué le 200e épisode de La Chasse hier au Troquet.
Le raison d'être de La Chasse, une émission de radio du poste CHUO 89.1 FM, est de mettre en exposition la musique franco-canadien émergente. Ils ont choisi deux artistes exceptionnels pour célébrer leur 200ième émission.
D-track, ancien directeur musical francophone de CHUO, rappeur, slammeur et poète talentueux a débuté notre soirée.  C'est pas tout les jours que tu vois un slammeur et rappeur qui présente avec une guitare en main, mais D-track n'est pas comme toutes les autres. Sa première chanson était « La Rivière » une tune parfaite pour un spectacle à Hull. Le Troquet de l'autre côté de la rivière de la station de radio et la chanson a un refrain bilingue qui flow. D-track est un talent incroyable de la région qui a récemment placé au quatrième rang de la Coupe mondiale de slam. Il nous a démontré sa puissance avec sa pièce « I slam. » Un poème incroyable, de son album Interlude, que j'écoute sans cesse ce matin. Après son slam, il a repris sa guitare et a joué « J'ai un fils » — une chanson au sujet de la relation entre un père baby-boomer et un fils qui s'en crisse de lui. D-track a filmé un vidéo clip pour cette chanson en Haïti et vous pouvez le visionner ici. Finalement pour célébrer le 200e de La Chasse, D-track, un ancien fonctionneur, nous a récité un discours plein de jeux de mots sexuelles qu'il a écrit pour Harper. La foule a rit sans cesses.
Entre les deux artistes les gars de La Chasse ont parlés de leur quatre ans ensemble et de comment qu'ils ont décidé de commencer l'émission de radio. Ils ont raconté des iPod battles qu'organisait D-track au Petit Chicago. C'est à un de ces battles, il y a quatre ans, qu'ils ont discuté de commencer l'émission. Les gars mettaient beaucoup d'énergie dans leur préparation et leur costume pour les battles et ils en ont remporté. C'est à ce moment de l'histoire qu'un d'entre eux a sorti le trophée des iPod battle qu'il a emprunté de Petit Chicago. C'était un beau moment. Finalement, ils ont expliqué comment la méthode qu'ils ont utilisé pour gagner le trophée.
« Le but c'est de présenter des beats pour faire le monde danser. Les filles aimaient vraiment ça, mais les gars était toutes au fond de la salle et s'emmerdaient. C'est à ce moment qu'on a joué « Rue Ontario » de Bernard Adamus pour attirer les gars et nous croyons que c'est avec cette chanson que nous avons gagné. » Ils ont ensuite mit cette chanson pour la foule au Troquet et c'est évident pourquoi ils ont gagné.
C'était ensuite au tour de Mehdi Hamdad du Mehdi Cayenne Club de jouer. Mehdi est le premier artiste à faire une prestation en directe sur les ondes de La Chasse. Mehdi est un musicien et poète avec beaucoup de charisme et d'énergie. Il a commencé en demandant à la foule de s'il-vous-plait « chanter Canada avec toute l'enthousiasme d'une carte postal qui nous vends des sables bitumineux après que je chante Oh." La foule a hésité mais après quelques refrains on chantaient tous ensemble. Ensuite, Mehdi a démontré l'énergie et la passion avec laquelle il performe pendant sa chanson « Téléphone Jaune. » Il manquait de souffle tellement qu'il dansait en jouant la guitare et en chantant. Pour regagner son souffle, Mehdi nous a joué une nouvelle chanson, un chanson plus relaxe et pleine d'amour. Il a suivi cela avec un poème puissant et a terminé sa performance avec la cantine de Jacques Prévert, «Quel jour sommes-nous? » Si vous avez manqué le spectacle, n'inquiétez-vous pas, Mehdi passera sur l'émission « Belle et Bum » de Télé-Québec le 17 janvier.
Après Mehdi, les gars de La Chasse ont dit leurs remercîments et ont terminé l'émission avec une chanson de Fet.Nat, le groupe du technicien de son. C'était un excellent choix comme dernière chanson, tandis que j'aime beaucoup Fet.Nat et leur nouveau album fait partie de notre liste des meilleur album de la région de 2014.
Weekend Music Roundup: July 24 – 27
Looking for live music in Ottawa this weekend? Ottawa Showbox has you covered with the Weekend Music Roundup.
For full event listings, click here.
—————————————————
Thursday July 24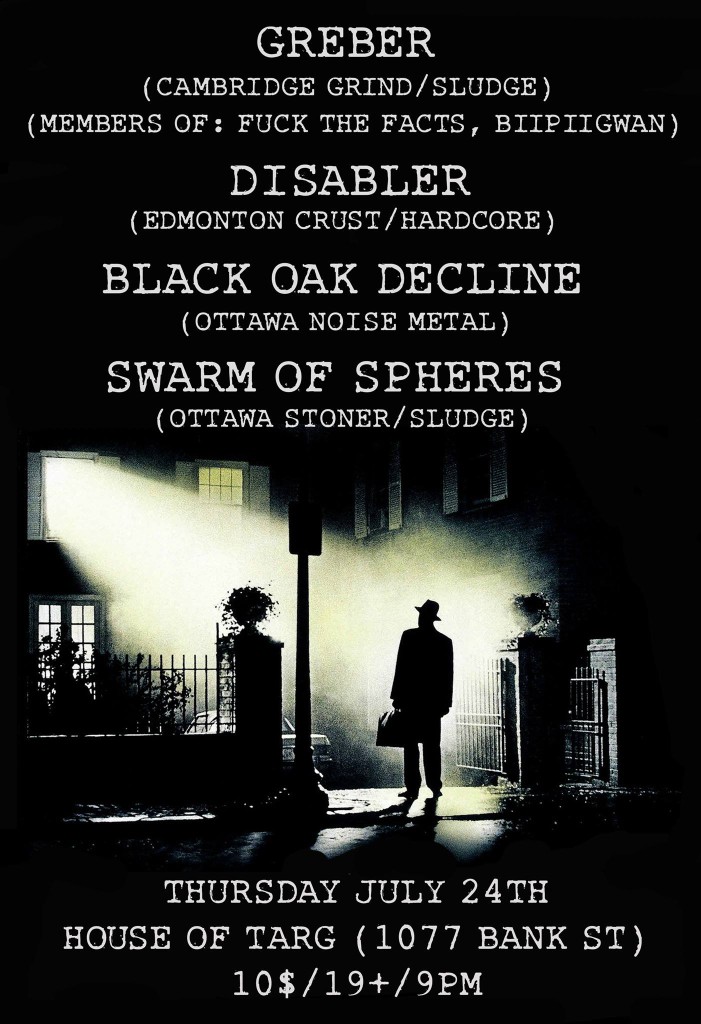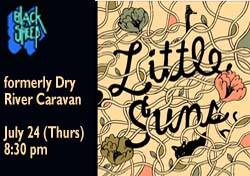 Friday July 25









Saturday July 26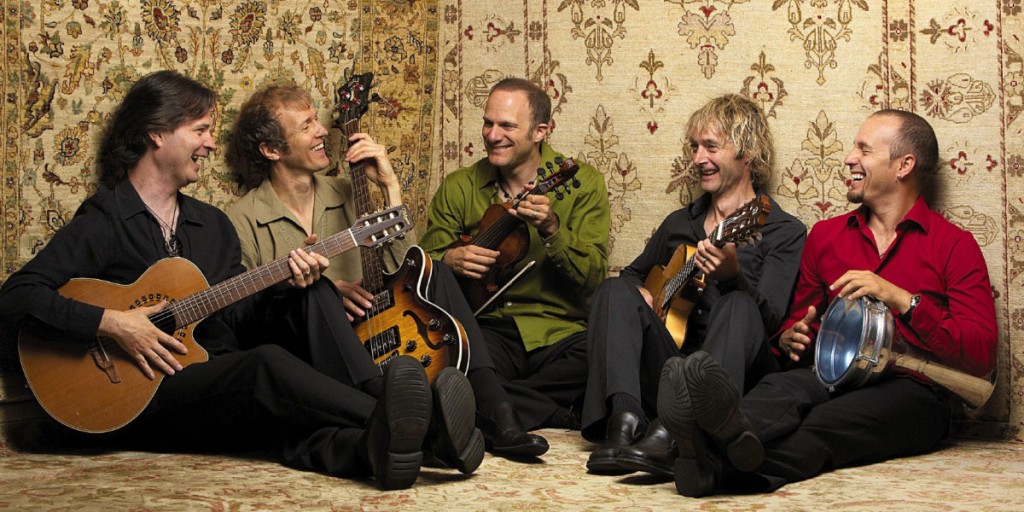 Sunday July 27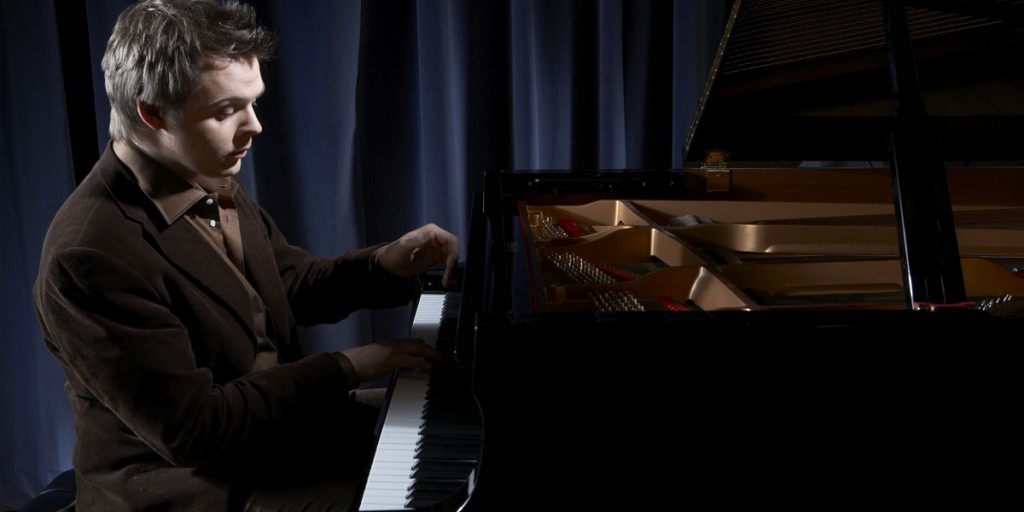 Bluesfest Day 9: Björk's First Time in Ottawa was a Memorable One
Saturday at Bluesfest, or should I say Björk day, was balmy and beautiful.
The day started with the rocking sounds of Roberta Bondar on the Bell Stage.  I really have to give it to the organizers for putting locals on the big stages.  It must be really cool for them to get a taste of the big times.  As always the band blew me away and their sound has a lot more depth on a setup like that.
With Bondar finished and no one I wanted to see until the Mehdi Cayenne Club at 2:45, my friends introduced me to Palm Bay. Laugh all you will, that stuff is delicious.  It tastes like a carbonated freezee with liquor in it, perfect on a hot day.  Subsequently, the term "getting palmed,'' was thrown around all day.
The time had come for Mehdi Cayenne Club to bring their dancy energy to the River Stage.  I must commend them for staying true to themselves and playing almost every song in French. They played some of my favourites of their first album, including "Je sais pas travailler," and some great toe tappers of their new album Na Na Boo Boo.
Sometimes as blogger you have to make tough decisions. I left Mehdi about halfway through the set to check out Half Moon Run.
The decision paid off, as Half Moon Run was pretty darn good. The Montréal band have recently toured with Mumford and Sons and opened for Of Monsters of Men.  That alone justifies dropping by. Plus, lead singer Devon Portielje is from Ottawa. I really liked their song "Call Me In The Afternoon,'' for which they had three people hitting different drum sets. They had wonderful energy and beautiful melodies. They were loving the Ottawa crowd, "We won't forget this, Ottawa!'' They closed with a bluesy song at the end, considering it was Bluesfest, and they promised to be back to Ottawa asap. I hope they keep their promise, as I would love to see this band in a bar/club setting before they explode.
Not really knowing who to check out next I met up with Kyle Woods (from Kalle Mattson) and he told me I had to check out Phosphorescent. They play smooth, soft folk with some electro elements thanks to the keys and organ. The lead singer's voice was greatly complemented by the other musicians and this band was a very cool discovery for me. I strongly recommend checking out the song "Terror in the Canyons.''
Björk, Björk, Björk.  What do I write about Björk? Playing her first show ever in Ottawa she did not disappoint.  Even before she was on stage she was impressing me, with the video screen displaying a request to not take pictures or video, and enjoy the full experience. She had a 12 piece all girls' choir in sparkly gowns who sang, danced and had so much fun. I am not sure there is a cooler job on the planet than being in Björk's choir. The music and sound was great and her voice was impeccable.
With Björk it is always a spectacle and this show was no exception.  From the Tesla coil overhead which would shoot purple lightning to the beat of some of the songs, to the video of tectonic plates smashing together as the planet reverted to one big continent. I don't know how people on drugs could handle this, I had a hard time not losing my mind and I was only a little tipsy. What stole the show for me was at her encore, when just before playing "Declare Independence" she said, "If you feel like singing along, don't stop yourself.'' Very few truer words have been spoken, people. Sing like no one is listening and dance like no one is watching. Live free and let the music take you away.
Bluesfest 2013 Must-See Acts: Scharf Edition
With Bluesfest kicking off tonight I thought I would share the one or two acts a day I consider must-see performers. I avoided naming headliners and went with lesser known acts, hidden gems and good alternatives to hopefully introduce our readers to some new talents. Agree/Disagree? Who do I need to see that I did not list?
Day 1, Thursday July 4: Bahamas
Is a solo singer-songwriter who I discovered when he opened for Wilco a few years ago.  He is a very talented Canadian musician who will also have you laughing between songs. 7 PM, Black Sheep Stage.
Day 2, Friday July 5: Frank Turner
One of my favourite modern day lyricists.  This Brit can certainly paint a beautiful picture while strummin his guitar. Punk rock mentality with a folk sound 7 PM, Bell Stage
Day 3, Saturday July 6: Neko Case
What a voice! Oh her voice! You will hear it once and fall in love, I promise. If not the voice then her rocking alt-country stylings will woo you. 7 PM, Bell Stage
Day 4, Sunday July 7: Other than Wu Tang, check out the locals, Steve Adamyk Band, FEVERS and Her Harbour.
Supporting local acts is always great and these three all offer something a little different. Adamyk with their rock, Fevers with their electro-synth-pop and Her Harbour with her dark and soulful songs. Adamyk, 1 PM Bell Stage, Fevers, 2 PM Claridge Stage, Her Harbour 4:30 PM Barney Danson Theatre.
Day 5, Monday July 8: THE SPECIALS!
Just one of, if not the, most influential Ska bands of all time! This is not only my must-see of the day, but my must-see of the entire festival! I am so excited to dance like no one is watching. 7:15 PM, Claridge Stage
Day 6, Wednesday July 10: A Tribe Called Red
One of Ottawa's most popular exports right now. The Polaris nominated Pow-wow step DJs will get you moving. 9:30 Black Sheep Stage
Day 7, Thursday July 11: Jack Pine and the Fire
One of the most talented, soulful acts Ottawa has to offer, Jack Pine & The Fire brings foot-stomping roots music that bleeds originality. 6 PM River Stage
Day 8, Friday July 12: The Waterboys
Let their tales of fishermen blues carry you off into the night. Great Big Sea, before Great Big Sea existed.  8 PM, Claridge Stage
Day 9, Saturday July 13: Other than Bjork, go see Roberta Bondar and Mehdi Cayene Club
More locals being plugged. Roberta Bondar have a dark space rock sound to them, while Mehdi Cayenne Club can only be defined as a lot of energy and a lot of fun, no genre can handle them. Roberta Bondar, 1 PM Bell Stage, Medhi 2:45 PM River Stage.
Day 10:Alejandro Escovedo and Dog Blood
Alejandro is an excellent guitarist and writer who has been doing it for quite some time. Perfect for fans of Bruce Springsteen, The Hold Steady and Bob Mould. Dog Blood on the other hand is something completely different. It is the combination of two of the biggest names in dubstep, Skrillex and Boys Noize.  Things will get loud and your heart will pound. Escovedo, 5:45 PM River Stage. Dog Blood, 9:15 Bell Stage.
Ottawa Bluesfest preview #2: Local acts you shouldn't miss
Here is the second installment in our series of previews of the awesome local talent playing this year's Ottawa Bluesfest. We're hoping to do this weekly, to help you discover your new favourite Ottawa band or musician to see at the festival!
FEVERS are an Ottawa-based five-piece who make sweet sweet electro-pop.  Their sound is a fresh take on indie rock and electronic music. FEVERS is poised to release their first full length on May 25th at Ritual, details here.  In the mean time you can download their EP, Passion Is Dead, for free right here. The video for the band's title track "Passion is Dead (Long Live Fashion)" won First Prize at the Ottawa International Film Festival. FEVERS take to the Claridge Homes Stage at 2:00 pm Sunday July 7th.
[bandcamp album=2072052088  bgcol=FFFFFF linkcol=4285BB size=venti]
Her Harbour is the moniker of indie-folk songwriter and musician Gabrielle Giguere. Gabrielle's voice, which ranges from soft and sultry at times, to harrowing with emotions from deep within, sings beautiful songs while playing the autoharp. Her Harbour's album release party for Winter's Ghosts is Saturday April 27th at St. Luke's Church, more details here.  Catch Her Harbour at the Barney Danson Theater (inside the War Museum) at 3:00 pm Sunday July 7th.
[bandcamp album=3875486518  bgcol=FFFFFF linkcol=4285BB size=venti]
These Ottawa bad-boys have been delivering full throttle in your face rock in the Nation's Capital and beyond for over a decade. There newest album, Are We Dying, released in 2012, was nominated at the Toronto Independent Music Awards for Best Alternative Album. Iconoclast play the River Stage, Monday, July 8th at 6 pm, a perfect appetizer before Canadian rock legends Rush. Their hard-hitting live shows have been enjoyed by many, it is time for you to become one of those. If you can't wait until Bluesfest, Iconoclast will be rocking at Zaphods, Friday, April 19th.
[youtube http://www.youtube.com/watch?v=AqrZXTEweQ4?rel=0&w=560&h=315]
Mehdi Cayenne Club are quite the act to see.  Consider this, you never know if the song will be in French or English or both, their lead singer/guitarist has slam poetry experience and is not afraid to dance around on stage, and the whole thing is held together by a very talented drummer and a groovy keys player. The group is led by the eclectic and energetic Mehdi Hamdad and it radiates with intense passion and diversity drifting between post-rock and pop rock, with hints of punk, folk and funk. Mehdi Cayenne Club hit the River Stage at 2:45 Saturday July 13th.
[bandcamp album=4016780037  bgcol=FFFFFF linkcol=4285BB size=venti]
St. Luke's Church
Mehdi Cayenne Club spiced up Pressed Saturday night
Mehdi Cayenne Club brought their political angst, bleeding heart and mighty fine rock to Pressed Saturday night.
The Ottawa group, lead by the eclectic and energetic Mehdi Hamdad, rattled off great tunes, new and old.  Some things you can count on at a Mehdi Cayenne Club show are: great dance moves, disappointment towards Canadian politics and the state of our democracy and a set of songs filled with emotion. Anthems such as "Les zamers zindiens" and the oh so catchy "Ô Canada," hammer the political nail on the head.
Mehdi Cayenne Club shows are so refreshing because not only does the music span many genres, but the concerts are bilingual.  In fact, many of the songs played are sung entirely in French or in both English and French. This is rather rare to find, even in this bilingual town. This is just another element which ensures that no Mehdi Cayenne Club show is the same as the last.
The wonderful set also had flashes of awesome electric organ solos from François Gravel, some of which had an 8-bit sound to them, which I found very cool.  The band is working on a new album which set to be released at the end of May. And if this Saturday night was a sign of things to come, I can't wait to get my hands on a copy.
Mehdi Cayenne Club is definitely a great act to see live. Don't believe me, well maybe the fact that they have been invited to play Bluesfest will sway the argument in my favour.  Speaking of which, don't miss our previews of the many great local acts playing Bluesfest, Mehdi Cayenne Club shall surely be featured.
[bandcamp track=3201682528 bgcol=FFFFFF linkcol=4285BB size=venti]
First round of local artists announced for Bluesfest 2013
Bluesfest has announced its
2013 lineup
today, and included in that is a bunch of some of Ottawa's local talent. It's great to see some returning to the stage, as well as some new additions this year. More announcements for local acts should be made in the coming weeks, so keep your ears open for more additions to this list. Congrats to all those who made the cut!
Camp Radio
Capital Grass and the No Men,
City Fidelia,
DJ Acro,
Dynamite Motel,
FEVERS,
Firebelly,
Hearts & Mines,
Her Harbour,
Jack Pine and The Fire,
John Carroll & The Epic Proportions,
JW Jones,
Les Mosquitos,
Maria Hawkins,
Mehdi Cayenne Club,
NDMA,
Roberta Bondar,
Sarah Jean and the Wild Vines,
Steve Adamyk Band,
The Gallop,
The Split,
The Wicked Mercy,
Three Times Lucky