Dear Blackwolf Releases Teaser Documentary for Upcoming Album
Dear Blackwolf has broken onto the scene with incredible force and finesse over the last several months, and used every opportunity available to refine and define their sound. During the month of February, Gallery Recording Studios was taken over by the local musicians in Dear Blackwolf and Miss Polygamy. While studio owner Dean Watson was away for three weeks getting hitched, Dear Blackwolf recorded a staggering nine songs in the period of a week. Even more, they had local filmmaker Randy Hogg shoot a mini documentary of their time in the studio to give the public an idea of what they're all about.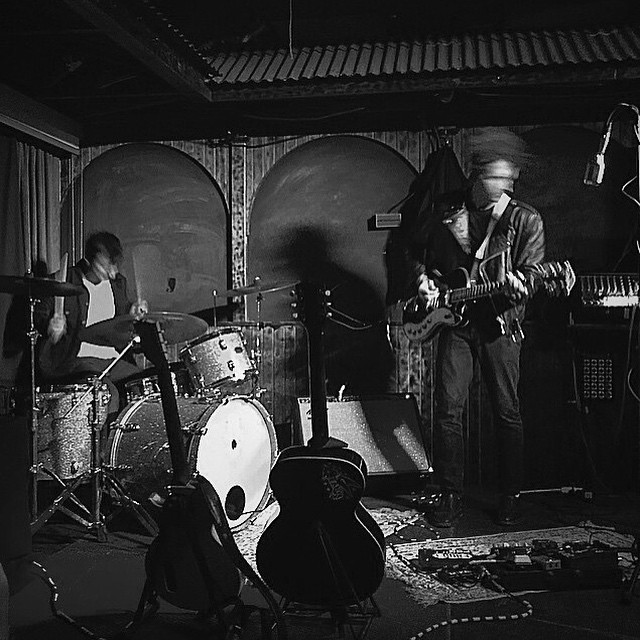 Watson hadn't vacated Gallery for any length of time in the decade he's owned the studio up until now. Turning the keys over to Dear Blackwolf and Miss Polygamy drummer Arturo Portocarrero was no small gesture. Few have been allowed the opportunity to hold the keys to the studio like this, but Watson had no second thoughts and had nothing but praise for Portocarrero. "He's no hack," Watson said, pointing out that Portocarrero is already a professional sound engineer on projects similar to these. "He's enthusiastic, willing to learn, and I trust him."
The payoff for Dear Blackwolf was almost instantaneous, as demonstrated by their ability to record nine songs in the first week they had the studio at their disposal. Working towards their first album, set to be released this June, their style and sound have completely surpassed the typical band timeline. Frontman Joseph Perry met drummer Ottawa native Arutro Portocarrero only last fall after moving back to Ottawa from Toronto. They since have steamrolled through developing a sound and a set list to suit the blues rock style they call rumble. "I really like the blues. I like old americana, I like folk music. So a lot of my songs stem from that," Perry said, "It's cohesive, they all work together. And I like to call that sound Rumble."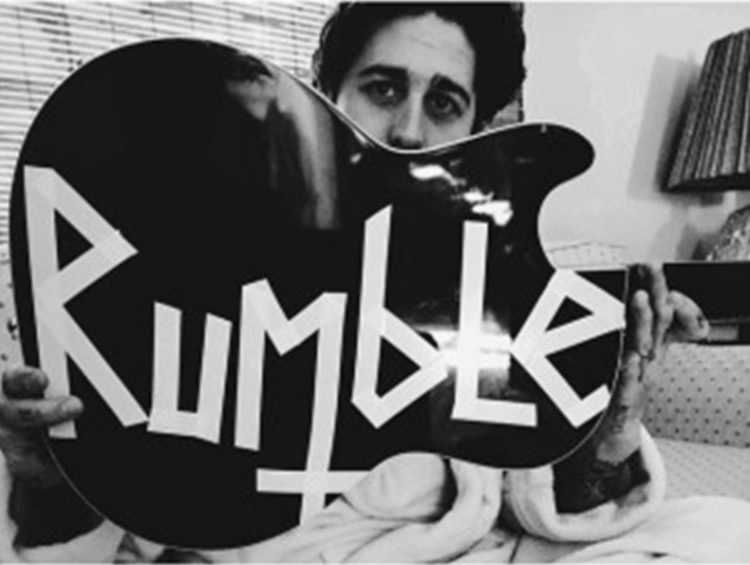 In less than a year, Dear Blackwolf will have a few tours, videos, and an album under their belts. It can take years for bands to work through these steps towards a goal like this, but Dear Blackwolf seems to nail it all on the first try. "It's not an amateur set-up," Portocarrero said, "We're not some amateur band that's like 'just give me a mic and we'll play' — It takes a lot more than that, especially if you want to be taken seriously."
Dear Blackwolf is set to release their debut album, tentatively titled Rumble Music June 29th, which is coincidentally also both Portocarerro and Perry's birthday. The album includes some gritty blues rock reminiscent of old school foot-stomping sounds, coupled with a modern black keys tempo. "Ultimately, Dear Blackwolf is a concept," Perry says in the video. "Everything is tailored, everything is refined. It's very streamlined. From the music, how we make it, to how we present ourselves… It's kind of its own thing. The only way to fully represent that is through live performances, because it's an art piece."
Everything from their look to their sound is meticulously styled to represent Dear Blackwolf as a whole, a concept tough to understand unless you've seen them live. This isn't just your typical duo of rockers playing some soul-jangling blues. It's a look and feel from equipment to the clothes they wear that draws in attention as they play. They stand out among other bands they play with because of this aesthetic that is typically glossed over for the sake of the music alone.
If you want to see more, the mini-documentary shot by Randy Hogg can be seen below. Keep up with the band on Facebook for upcoming shows and Bandcamp for their current tunes like "Lights Out".