New Music: The Yips / Organ Eyes Split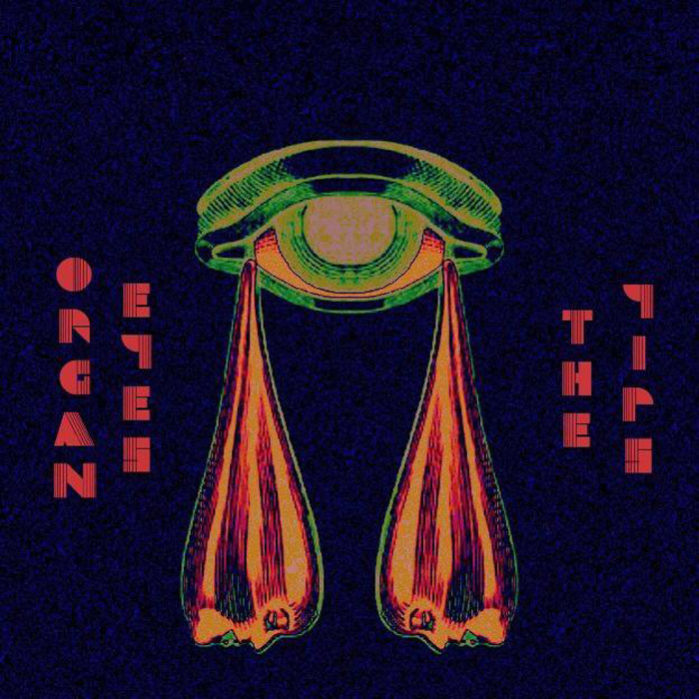 Ottawa's ghostly Ouija rockers The Yips and grungey psych-pop band Organ Eyes have teamed up for a banger of a four-track split on Bruised Tongue.
The first two tracks belong to The Yips. They kick off the album with a long time favourite of mine, "Let Go." The very dancey track has me constantly thinking of Heath Ledger's Joker as the chorus repeats "why so serious, so serious?" It has given me thrills every time I listened to it live and it is great to finally get a recorded version. Now I can get chills as I walk to work or cook supper. The second track "Obsession" really puts singer Kerri Carisse's vocals on display as the song gradually grows in intensity. The Yips keep impressing as they evolve musically and as a band, but still manage to stay true to that eerie vibe that attracted so many in the nation's capital to them.
The second half of the split tape is when we hear Organ Eyes' contributions. "Expectations" takes a lot of the ethereal, spacey sound we love and applies it to this more upbeat, skippy beat. Organ Eyes aren't typically a band whose music you'd be able to dance to, but this song is an exception. The back and forth vocals between Sam Pippa and Cam Steacy make for a good balance and discourse in the song. Organ Eyes are one of those bands that makes you wonder how a band from one of the coldest capitals in the world can make listeners feel like they're lying on a beach. The song "Turtle Speed" is anything but, as it starts off with a feel-good lo-fi guitar riff and then bursts into Cam's rapid vocals. The song gets increasingly frenetic but never loses its catchy pop underpinnings, even as Steacy's guitar lets loose as the bass and percussion fill out the rest.
Check out these two great local bands as they take their act on the road to the East Coast of Canada. Thursday, April 16 in Moncton, New Brunswick, Friday, April 17 in Fredericton, New Brunswick and Saturday, April 18 in Halifax, Nova Scotia
Have a listen to the EP below and it would be awesome of you to pick it up for the low price of $3 to help out the bands on tour.