Off The Mic: G.Grand talks favourite hip hop tracks of 2015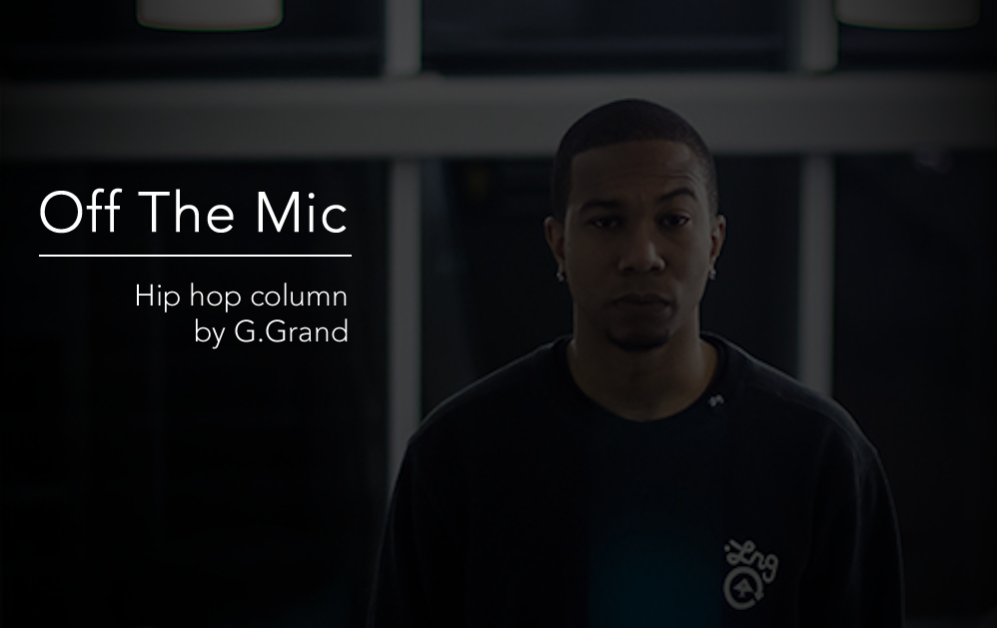 'Off The Mic' is a regular column by Ottawa-based rapper G.Grand who has released three independent solo projects since 2012. He provides recommendations for those who don't have time to trawl music blogs or the dregs of Soundcloud. He also listens to a lot of hip-hop and R&B of all varieties, from local trap stars to international purveyors of boom bap. 
---
What up everybody? The good people at Ottawa Showbox have given me a platform to highlight some of the hip-hop and R&B music I think you should be up on and I'm thrilled to oblige. Hip-hop is diverse and constantly changing so you can expect an eclectic mix of styles and perspectives in my recommendations. I should also note that I won't be reviewing music or plugging my own projects in this space (you should follow me on twitter @ggrandmc for that). That being said, I'll be featuring projects from local and Canadian artists that I genuinely enjoy as often as possible and will be sure to mention any conflicts of interest as they arise.
For this first instalment I figured I'd set the tone by keeping things very real and acknowledging that I tried to stay as far away from my computer as possible over the Holidays. These are some of my favourite tracks from the end of 2015.
—
Artist: Freddie Gibbs
Song: Fuckin' up the Count
This is exceptional gangster rap at its most sober and depressing. With dark atmospheric production from Boi-1da and Frank Dukes, Gibbs details the thought process of a hustler caught in the trap and continues to show why he's revered as one of the sharpest storytellers in the game.
Artist: Murs & 9th Wonder
Song: Battle
Murs is very good at rapping. This song is filled with quotable lines for lovers of witty rhyming over rugged 9th Wonder beats. Honestly I'm a huge fan of just about everything Murs and 9th have done together since 2004 and the latest release from the veteran emcee/producer duo is well worth several listens.
Artist: AK the Savior
Song: Never Change
AK of Brooklyn's The Underachievers shines on this solo loosie displaying the same rapid-fire delivery and smoked out vibe that has made the Underachievers favourites amongst fans of the former beast coast collective.
Artist: Memorecks
Song: rango 004
Memorecks is a talented producer from Toronto who seems adept at finding the perfect balance between hip-hop and electronic influences in his work. The sometimes Zeds Dead collaborator has recently released the second episode of his Bowlection Radio series that sees him drawing inspiration from frequent Soulection contributor Sango to deliver a potent uptempo mix of trap, hip-hop and Brazilian sounds.
Artist: Kevo Hendricks ft. Ab-Soul and Kenhood
Song: 2morrow
Soulful, lyrical hip-hop from the US west coast. Ab-Soul, Kevo and Kenhood trade bars about aspirations, temptations and life's challenges over jazzy piano keys and a haunting vocal sample. Kevo in particular comes through with a strong concluding verse that showcases his above average rhyming ability.
Star Wars: The Force Awakens Bonus Selection:
Artist: Otaku Gang
Project: Life After Death Star
If you love Biggie and Star Wars you owe it to yourself to listen to this remix project by the Otaku Gang (Richie Branson and Solar Slim)………you nerd.