MEGAPHONO: Bonnie Doon and Lonely Parade
Photo: Els Durnford
Night two of MEGAPHONO took me to Black Squirrel Books to see Bonnie Doon and Lonely Parade.
There is something very interesting about watching bands play surrounded by shelves stocked full with books. The intersection of serious songs and historical works with lighter and sillier tracks and the graphic novels is quite fascinating to me.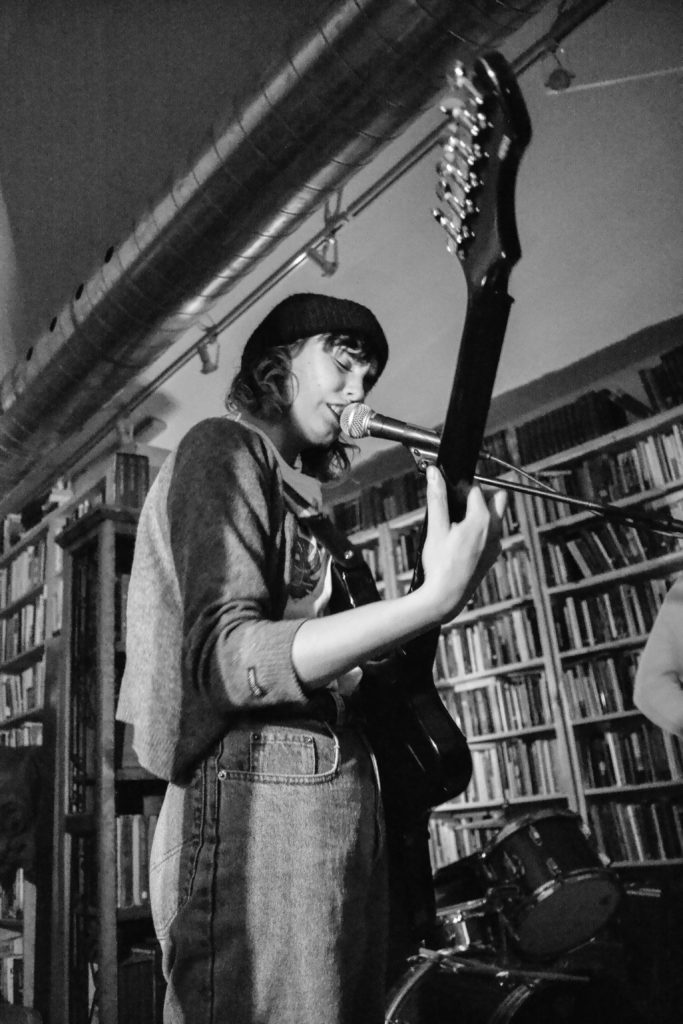 Unfortunately I arrived too late to catch Scary Bear Soundtrack, but heard they did a wonderful job as usual. Fortunately I did make it in time for Lonely Parade, the great three-piece from Peterborough. A lot of the songs they played were new songs and didn't have names yet, they introduced two songs as "That was just New 3 and this next one is New 5." It has been a lot of fun watching the band grow up in front of my eyes over the years and these new songs certainly show them tightening up musically. They have come a long way from when I discovered them and their song "My Mom Got Hit on at a Punk Show," four years ago.
Lonely Parade also found time to squeeze in some of their "older" songs much to the joy of many there, including the tracks "Johnny Utah" and "Night Cruise." They also dedicated a song to Bonnie Doon and mentioned how excited they were as "We are totally going to pizza shark later."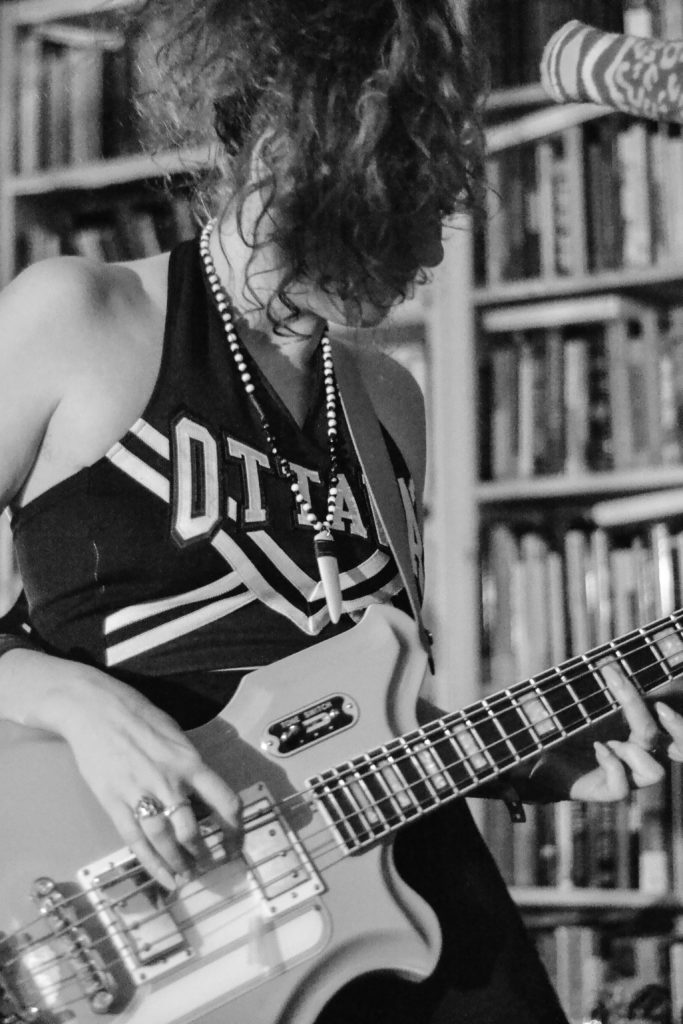 Bonnie Doon took the stage with a couple of members in cheerleader regalia and pompoms cheering for the Ottawa U Gee Gees. Bonnie Doon also played a lot of new songs and let us know that a new album is coming out this spring on Record Centre Records. Some of these new songs saw the band being joined by saxophone player Mara. It was a very unexpected and cool addition to their noisy garage sound. A lot of their stage banter revolved around their love for Buchipop culminating with the band playing a song they called "Buchipop Hole," cementing their love for refreshing local kambucha beverage brand.  They capped off their great set with words of advise "This one goes out to Lonely Parade… do not get the pepperoni…" and then they played fan favourite "Pizza Shark"
Year three is in the bag for MEGAPHONO and once again it brought me to very cool venues to discover bands that I had never heard before and see bands that I love. Well done to the entire MEGAPHONO team!