Joel Plaskett Talks Music and East Coast Living
Lunenburg, Nova Scotia, is made up of about 2,200 permanent residents, while Dartmouth has about 67,500. The City of Ottawa has more permanent residents than the entire province. It's easy to be recognized, its easy to know of a lot of people, and if you are a public figure like Joel Plaskett, it's no shock that pretty much everyone can find a connection to you.
Joel Plaskett is known around town not only for his music, but his work in the community. Advocating for the arts in Nova Scotia through organizations like the Khyber, growth of Dartmouth's downtown core, and producing up and coming local artists. Encouraging growth in the arts is something that is found within many members of the Plaskett family. While living in Lunenburg, Bill Plaskett was one of the founding members of the Lunenburg Folk Harbour Festival. This festival has continued to be one of the towns flourishing events, highlighting local artists on its many stages, including Joel. The most recent project undertaken by the Plaskett duo has been the appropriately named Solidarity album released in February.
When I was told that I had a chance to speak with Joel, I knew that I wanted to highlight the importance of community, family, and to showcase the importance of that word solidarity. I chose to reach out to my community to find which questions they would want to ask. I was not disappointed. I learned more in that part of this interview process than I expected to in the whole thing. Many were interested in family, wanting to know what it was like to produce an album with his Dad, and how much of an influence his dad was on his career. Some were interested in his work in Dartmouth, some of his past experiences, and others interested in where he saw things going in the future.
When creating Solidarity, partnering with his dad changed the album's sound from his usual influences, and it brought him a sense of grounding. The process led to the exploration of parts of the self, bringing back the sounds of traditional folk. Discussions of the album began about a year before they decided to go ahead with it, booking the tour before solidifying the albums production. The deadline was tight. They started the recording process in October of last year with a deadline in the first part of November, which gave them about 30 days to record and produce it in it's entirety. Having shared a stage in the past with his father, Joel wanted to take that further and give his dad more of the stage. Bill takes lead on five songs on the album, which are rooted deeply in tradition. A sound that was also inherited by Joel, bringing him "full circle" in his dad's influence on his music. This was an influence that started by digging through old record collections, finding interest in certain musicians that have impacted the sound Joel carried into his career. The guitar style he was interested in was very much his dad's, an influence that he noticed come through more on this album than on other albums. This album mixes Bill's 'social' musical style with Joel's more professional approach to music production, bringing the "living room to the stage."
Growing up, Joel was influenced by music from a variety of sources. His love of rock music began from a lesser-known source, which was his time spent at Camp Wapemeo. Located in Yarmouth, Joel attended this camp with Ian McGettigan and Rob Benvie, who would later join him to form Thrush Hermit. It was at this camp where Chef Bobby got up in front of the whole camp and air guitared Stairway to Heaven at campfire. For Joel, that moment wasn't about the air guitaring, but about having his first taste of Led Zeppelin. He talked about his "a-ha" moment, sitting at the fire thinking, "WHAT IS THAT SONG?!" He was 12 or 13 years old, and he admits that those camp moments changed his life.
Camp, like most kids, left a lasting impact for Joel. Memories for him also included a song well known which was sung by all the kids at Camp Wapemeo. That song was Leaving on a Jet Plane. Years later, well into his career, Joel was asked to play at a camp located in Ontario. He ended up finding out that his song, True Patriot Love, became the "Leaving on a Jet Plane" song for that camp, and thinking, "Yes. I made it!"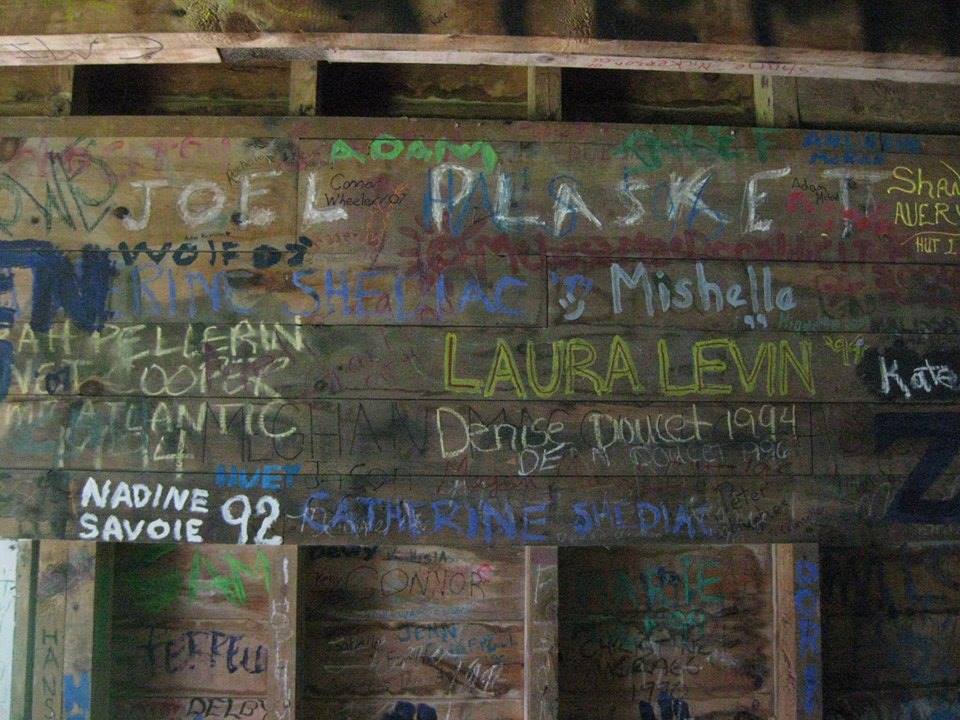 Understanding the ins and outs of music industry is important when working the way Joel does. Running an all-in-one record store/barber shop/coffee shop/recording studio in Dartmouth keeps him in the loop about what the local industry looks like, while also giving him the ability to produce records for musicians on-site. The New Scotland Yard Emporium has provided the space for many locals like Mo Kenney to build their foundation in the music industry. Other renowned artists have gone through NSYE, such as Cancer Bats and, of course, Frank Turner who recently played a pop-up acoustic show while on tour last month.**
Growing this hub in Dartmouth has made the profession accessible for him, and other musicians in the area. Sharing worries about the financial sustainability of the industry, he says there is little money in recording and that artists can only find security through money earned while on tour. Streaming has impacted the ability to earn money off records, but has had an impact on developing a fan base for shows while away. Joel has been fortunate enough to develop an audience that has grown and gotten older with him throughout the years, many of whom are dedicated to coming to shows. Anyone who has been in that audience knows Joel takes pride in his shows, keeping it professional and casual. You'd find yourself excited to be there, and comfortable enough to go have a conversation with him after the show. Connecting with the audience and encouraging that his shows, and music in general, "is something everyone can be a part of."
Through and Through and Through
This mindset has kept him able to continue to work within the community. Avoiding the fan fair often associated with being a well-known performer, and wanting to maintain his ability to walk down the streets of Dartmouth. Relax and enjoy the simplicities in life, like disconnecting from the world of technology and telephones and going for walks around Lake Banook (one of Dartmouth's many lakes, it is the City of Lakes after all). Keeping this small-town mentality allows for the ability to slow down, which, in true Nova Scotian fashion, also includes the boycotting of Sunday shopping – the belief that everyone needs a day of rest and relaxation.
Being on tour provides a different kind of relaxation for Joel. It provides the relaxing "feeling of being useful." Knowing that in the moments while away, he is doing exactly what he needs to be doing. When getting on stage he is comfortable. He knows the tuning, he knows what to prepare, and knows that that first song should sound and feel like. Joel and Bill Plaskett will be playing the National Arts Centre on March 18th. He tells us to expect a shared stage. Opening for them is a "fuzzy-folk" duo, Mayhemingways, who have also been recruited to do some backing up for the Plaskett's set. In addition to these openers, the tour will have Shannon Quinn joining for the first few shows, including the NAC. She is a talented fiddler who will be playing with them for the set, making it into a five-piece group in the end. This show will be different from what people are used to, and will showcase the fusion of Bill's traditional folk with Joel's upbeat rock. He also promised to bring in a few of his old songs as well.
Joel's Song I wish I Wrote but Didn't
Nina Simone – The Twelfth of Never (original lyrics by Johnny Mathis)  _________________________________________________________
**Frank Turner and Joel Plaskett have a long-standing friendship after Turner went on tour with Emergency five years ago. Joel highlighted Turner's stage energy, general positivity, and overall genuine kindness. Plaskett also highlighted how every so often Turner will be listening to Joel's music and it will pop up on his twitter, and people from anywhere and everywhere will comment about checking it out. For that he gave a chuckle and thanks.