Flying Hórses talks latest projects, new videos
03/24/2017
946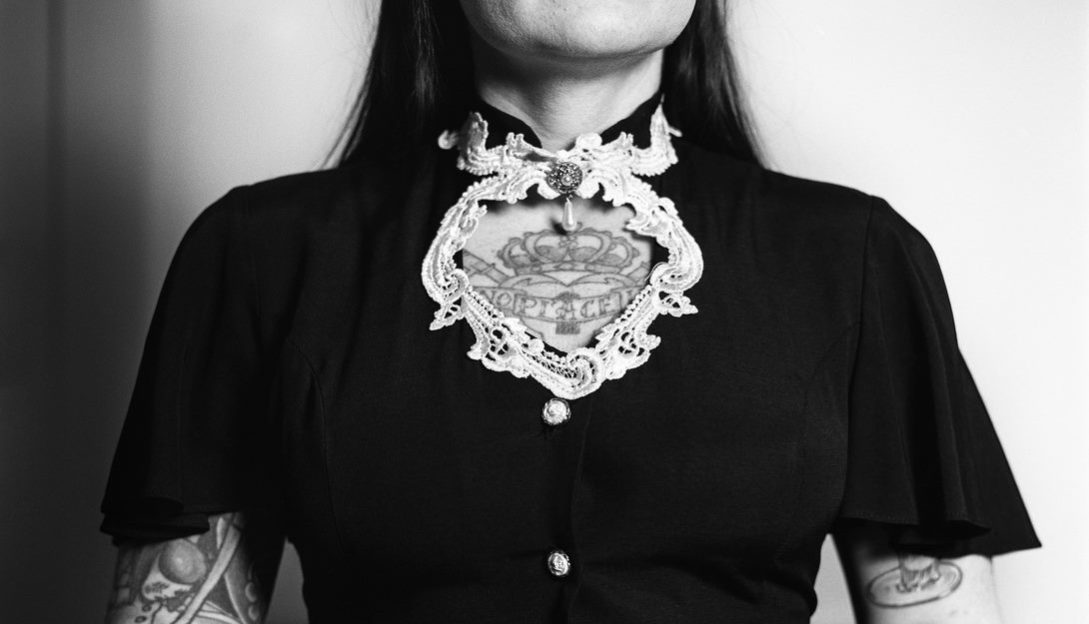 Jade Bergeron, a.k.a. Flying Hórses, has done things that few artists in Ottawa/Montreal have done before. Her 2015 album Tölt was recorded in Iceland at Sundlaugin Studio with the help of producer Birgir (Biggi) Jón Birgisson of Icelandic post-rock band Sigur Rós. The album is, as far as we're concerned, a masterpiece in its own right (read our piece on it here). The emotional, cinematic soundscapes crafted by Bergeron are moving instrumental pieces, and a few of the songs –"Tölt" and "Attic" – have recently been made into music videos.
We caught up with Bergeron and spoke with about her recent endeavours, and her new videos for "Tölt" and "Attic" can be seen below. Be sure to catch Flying Hórses' JUNOfest performance on Saturday, April 1 starting at 8pm at St. Alban's Church along with Her Harbour, Charles Spearin (Broken Social Scene), and Pugs and Crows and Tony Wilson.
---
What have you been up to since returning from Iceland? Can you talk a bit about your involvement with Banff Centre?
I've been pretty busy. I got back from Iceland just in time to perform my first two solo-piano concerts as part of the Festival de Jazz de Montreal. I spent the summer writing new material and collaborating with videographers.
I was invited to go work over at The Banff Centre in the fall. Waking up every morning to clean, fresh air, in the middle of the mountains, and to be surrounded by talented, inspiring artists was so amazing. I had my own studio, with a grand piano, harpsichord, vibraphone and a few percussive instruments. The other musicians in my residency we're singer/songwriters and we're working on two or three shorter songs, but I decided when I got there that I was going to compose one, longer instrumental, movement. I had written a small part of the new track over in Iceland but the entire rest of the movement happened really organically during my first week in Banff.
Being back in nature, really brought the song to life. I had heard about the residency through Charles actually, and being a fan of his post-rock band DO MAKE SAY THINK and of his work in general, I applied. I guess both himself and Brendan Canning thought I would be a good fit for the residency. I ended up meeting a classical guitarist and experimental cellist, Alex Mah out there, who was there working with Richard Reed Parry (Arcade Fire) and after hearing him play, invited him to record cello on my new piece. Charles played horns and a few other musicians also contributed to the movement.
I wanted the entire recording experience to feel organic, and stress-free. The new movement was mixed by Efrim (Godspeed You! Black Emperor over at Hotel 2 Tango in Montreal and I just got the master back from Biggi (Sigur Ros) in Iceland. It's a pretty heavy listen, but it's colourful and it represents a really important recent time in my life. We are shooting a short film/video for the single right now in Iceland. I'm very excited about the whole thing. It's going to feature a very well-known actor/model in the Icelandic community, so I'm really glad to be working with this team, overseas. The new movement and video should hopefully be out in the spring.
The video for Tölt is a beautifully crafted, yet tragic story of two young people alienated from the world  in different ways. Why were children the subjects? Can you expand on the concept?
I wrote 'Tölt' during a time of reflection on my own childhood. The entire record ended up feeling/sounding like a soundtrack to the past. I used a lot of instrumentation that represented the innocence of being young and wide-eyed. When Alex approached me with the idea of making a video/short film for that particular track, he already had a lot of great conceptual ideas, and before even bringing up what the track represented to me, he was already story boarding about a childhood trauma. We connected on the video, immediately.
My contribution to the video was limited. Once Alex and I went over the storyboard together, he began casting calls for the actors, and it wasn't long before they them. Production spent some time in the fall working on production and the post-production happened in the winter. The whole process was really amazing. Both young actors really did a great job, and I'm so grateful for the level of professionalism the entire team demonstrated throughout. It's been an honour working with all of them.
What does  the piano mean to you? How has music helped you through past struggles and traumas?
My relationship with the piano has been a roller coaster since I was a kid. I've tried my hand at a few different instruments over the years, but my heart has always lead me back to the piano. It feels the most organic. I enjoy having the keys right there in front of me, I'm a very visual person. I really have no idea what I was doing with my life, before writing and composing music, and I don't know what I would do without it.
Is there anything you can tell us about the upcoming video for attic? Will it be related to the story in Tölt?
Attic was produced by Antoine S. Legault from Lonely Fire Productions. The song is one of the last tracks on the record. I never really intended for it to end up there, actually. It's quite dark, heavy and creepy and I think is a transition between the really optimist, innocent, lullaby songs that start off the album, and the new single I'll be releasing sometime in the spring. I wrote it while I was reflecting on memories (much like Tolt). The video opportunity came about organically, this past winter. I sat down with Antoine back in December and we talked about making this short film/video that was kind of dark, creepy and mysterious. Coming out of a bit of heaviness myself, I decided to focus the story on loss and melancholy. Antoine came up with the storyboard and we shot the video in one afternoon in an abandoned house. It was freezing cold and creepy, but it was a really awesome experience.
What does  it mean to you to be part of the Juno festivities taking place in Ottawa?
I don't perform very often. In fact I pretty much only played festivals last year. My focus has mostly been on writing new material, and catching up on the release of the record. Junofest asked me to perform as part of the only 'instrumental/experimental' showcase for the festival. It will be fun to share the stage with Charles Spearin again, and a good friend of mine Her Harbour is playing too. It'll be nice to see so many great musicians roaming around Ottawa for The Juno's.