Bluesfest Day 3: Flight Distance, Tegan & Sara, and 50 Cent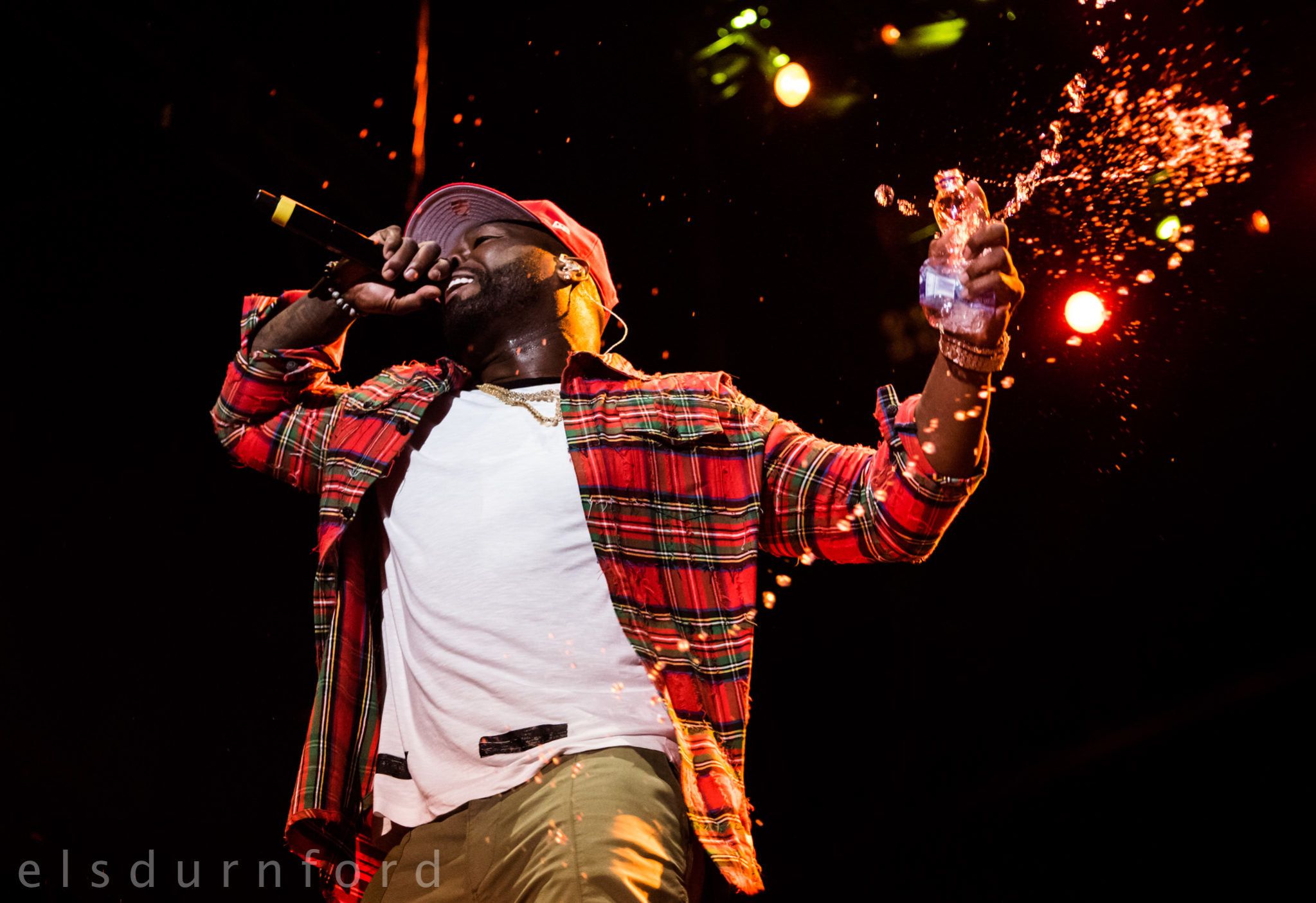 The first Saturday of Bluesfest brought healthy crowds to see a diverse collection of musicians.
The first group I caught were Too Slim and the Taildraggers. I was initially apprehensive when each member of the band walked onstage wearing a cowboy hat, but my assumptions quickly turned out to be unfounded when the group launched into some riff-heavy blues rock. Their guitar player certainly knew his way around the instrument, and the vocals rarely strayed into the realm of twang. There were a couple tracks featuring a harmonica as well – which I personally love. With frequent solos and instrumental break, Too Slim and the Taildraggers put on a great show; the only thing more impressive than the guitarist's riffs was his sideburns.
Also in the early evening was Tegan & Sara, bringing their brand of queer bubblegum indie. I've seen T&S several times at Bluesfest over the years, and it's been interesting to watch them grow up. With every album their music has become more mainstream, and with a growing fan base they now play one of the main stages. With giant inflatable letters spelling "T & S" as their stage décor, there was no mistaking who was playing. The crowd was mostly young adults, happy to oblige in synchronized arm waving when requested. T&S played their hits and told a couple stories, including one of their first times they playing the region – at a summer camp in Hull. In summary, the camp wasn't the best experience, but they seemed to hold no grudges and sent a humorous shout-out to our sister city.
Next up was local group Flight Distance, which can be described as hip-hop with the DJ bringing the occasional EDM track. This was their third time playing Bluesfest, and in my opinion, they were the July 8 highlight. Flight Distance worked hard to energize the crowd, which isn't an easy feat at an outdoor festival before sunset. A particularly memorable interaction was when one of the vocalists encouraged everyone in the audience to "make a weird noise". From the moment they took the stage to their closing track which remixed ACDC's "Thunderstruck", they brought their A-Game.  I'll definitely be keeping an eye out for future shows by these guys.
The last artist I saw was 50 Cent—about which I was cautiously optimistic—given the fairly high attendance and the nostalgic potential. Many in the crowd were dancing like they were in da club, and there was a tight crush of people close to the stage. I was a little further back, which was a good vantage point to watch the action. 50 Cent accurately busted out hits like 2005's "Candy Shop," and the show felt appropriately old-school. Still, I was unimpressed when he left the stage for about 5 minutes halfway through his set. I suppose the purpose was to build hype or stretch out his admittedly limited scope of material, but it came across as arrogant. Still, it was an entertaining set – if shorter than the majority of the festival's headliners.
Gallery: Bluesfest Day 3
Photos by Els Durnford
[Best_Wordpress_Gallery id="59″ gal_title="Bluesfest Day 3″]