Preview: TD Winter Jazz Fest 2018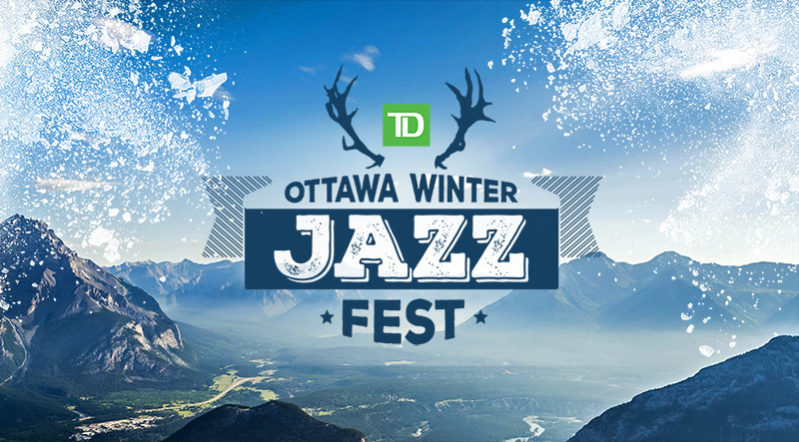 TD Winter Jazz Fest: Feb. 8-10, 2018
La Nouvelle Scène, 333 King Edward Ave.
The TD Ottawa Jazz Festival, which had its initial run in June-July, is set to re-capture summer's heat (and sweep you off your feet) with a roster of eclectic and steadfast names in jazz. The festival has consistently brought household names to the city since its humble inception as a weekend-long event in Major's Hill Park, back in 1980. Founded by musicians for musicians, this year's winter installment makes good on its roots with designated time slots for open jam sessions, bringing together jazz troubadours from near and afar in unlikely musical encounters. If that's not honouring the spirit of jazz, what is?
More information and tickets can be found at the Winter Jazz Fest website here.
Barbra Lica
Thursday, February 8th, 9PM – Studio A
"Subtlety "and "grace" are traits that continually crop up in describing Barbra Lica's take on vocal jazz. Though her restraint is key, she possesses universal humour and infectious wit, tackling love and love lost with the singularity required to sell her heartthrob telltales. Her voice is a marvel in itself, an old friend betraying warmth and wonder, emphasizing authenticity over acrobatics. Her third release to date, 2017's Juno-nominated I'm Still Learning, has all this in spades. Don't miss her performance this Thursday, which features an all-star quartet to boot.
Quartetski Does Bartók's Mikrokosmos
Thursday, February 8th, 6PM – Studio A
These improvisational mad scientists launch the work of contemporary composers into the future, deconstructing and re-imagining the sonic possibilities of timeless compositions—employing "violin synthesizer," melodica, and turntable, to name but a few notable deviations from the traditional jazz palette— through live experimentation with mood, colour, tone, and more. Sound daunting? Fret not (and excuse the pun). Though this sextet casts you into uncharted waters, they're just as good at reeling you back in.
Steve Boudreau Trio
Saturday, February 10th, 5PM – Studio B
Steve Boudreau is an Ottawa gem, a jazz pianist and educator that's more than earned his badge of instrumental virtuosity. He has long functioned as a secret weapon on the sidelines, jumpstarting the careers of young performers at Carleton University, as well as contributing compositions and performance to a number of productions across North America and Europe. With this trio—featuring John Geggie on bass and Michel Delage on drums—Boudreau has come into his own with a slew of original music and captivating tributes to Canadian composers. Ace arrangements, all seasoned players… what's not to like? Be sure to check out this beacon for local talent.
Paolo Angeli
Thursday, February 8th, 10PM – Studio B
Angeli's Sardinian guitar is a truly unique instrument, boasting three sets of criss-crossing and parallel strings atop one another, motorized fingers and propellers—which often hammer out a bass or counter-melody to Angeli's own melodic musings, and a modified bridge and headstock that allows the one-man orchestra to bow cello parts atop the instrument's traditional acoustic guitar base (horizontal strings, contrarily, function more like a dulcimer). Armed with a looper and a soundscapist's arsenal of pedals, Angeli jams with himself in real time, exploring exponential musical ideas that defy easy categorization.
Chet Doxas
Friday, February 9th, 9PM – Studio A
Ever experienced synesthesia? Chet Doxas' "Rich in Symbols" comes close, fusing the saxophonist's love and knowledge of visual art with modern, electronic-infused jazz exercises. Inspired by the art movement of New York City's Lower East Side from 1975-85, Doxas wrote the music for this performance by ear while studying his favorite paintings in various museums throughout New York City. These very paintings will be projected in HD behind Chet and his accompanying quartet as they play, fusing the senses for a symbiotic smorgasbord of sax, vintage synths, and infectious grooves (keep your ears perked for that unmistakable 80's influence). Expect a show as vibrant as NY graffiti.