New Music: Tales of Nostalgia by Rich Chris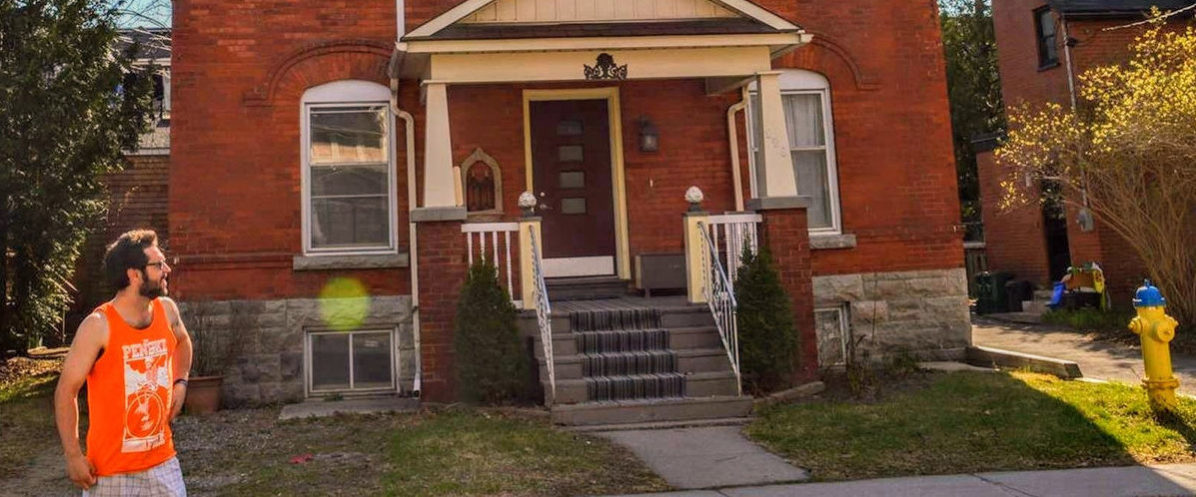 Ottawa's Rich Chris recently released his first full length solo album, Tales of Nostalgia.
The 14 acoustic tracks were recorded over the last four years while Rich Chris has been busy playing with countless other bands, most recently rocking out in Positive Charge.
From the 14-second intro track all the way through to the final song, which clocks in at over five minutes, Rich Chris has his heart on his sleeve, remnants of parties in his beard and stories to share. His punk rock roots certainly shine through in some of his strumming patterns, faster songs and vocals, but you can certainly can't deny the folk influences and the ever present troubadour mentality emphasized with the harmonica. It is rather fascinating that an album which spans so many years—and consequently several important life changing moments  and being mixed/mastered by different people in different places—can still feel as cohesive as it does.
My favourite thing about Tales of Nostalgia, and Rich Chris in general, is just how real and down to earth every song feels. He is not trying to paint the magnum opus. This is an album you can throw on and close your eyes and feel like Rich Chris is in your living room or around a fire performing for you and a bunch of your best friends about things you can all really relates with. As a life long resident of Ottawa, I'm also a sucker for songs that mention local landmarks and trigger fond memories from my past. Songs like "228" which chalked up full of trips down memory lane for me, that even if I didn't know Rich Chris back then I feel like we had several similar experiences at parties and local watering holes like 1848 and Nostalgica during our university years.
Have a listen to Tales of Nostalgia below and kickback with the friend you never knew you had, or for those who know Rich Chris listen to your good buddy's great work.