dominion tavern
High Command, World War 4, and Spell Runner @ The Dom
Ev has synesthesia, and they incorporate their sensory experiences into music reviews. Synesthesia is a condition in which the brain links a person's senses together in a rare manner, prompting unusual sensory responses to stimuli. People with synesthesia, for example, might see a certain color in response to a certain letter of the alphabet. Those who experience synesthesia "hear colors, feel sounds, and taste shapes" in a remarkably consistent fashion.
---
The first band to rip open the night was Spell Runner, from Albany, New York. Their wild playing bordered power punk and garage punk, teetering from one to the other. The drumrolls, guitar riffs, and throaty screams melded together and created a chaotic unity.
The guitar playing was of higher pitch and let loose. Each stroke came quickly after the last while leaving a resonance that echoed in the background. Deconstructed and split into two parts, the guitars seemed to squabble with one-another whilst adding a spacey sci-fi-esque sound to the songs. It painted the atmosphere with several shades of electric green, and yellow. The solos were rapid and executed with ease. They provided teal splashes and they drew you in.
The vocals dominated with the throaty screams that ripped from the lead singer. They created the illusion of the instrumentals mellowing out around them. Amidst the technical issues, the stage presence and sheer power of the screams were enough to get people moving and thrashing. The wild screams blasted bursts of irritated reds through the soundscape and allowed for rusty oranges to come through in bubbles. 
The bass rumbled in the background and incorporated deeper greens due to the heavy weighted tone. It wasn't quite warm but it droned on, having kept a steady tempo while snapping in an aggressive edge. Buried in the midst of mass amount of noise, it found a way to stand out and rattle your ribcage. 
The drumming remained warm and hollow. They didn't boom and cling to the air. Instead, the sound fell short, one beat after another. The fills and rolls tied the songs together in a grimy fashion. Tainted in raw golden orange, sunset yellow, and yellow-green, the drumming provided something to thrash to while maintaining a welcoming presence. 
Next up was Ottawa's own thrash metal band World War 4. Crossing over to punk and doom metal, the band brings forth something unconventional yet they do it in such a way that it blends together near perfectly. The fusion of chaos and disorder find a mutual unity within this bands music. 
The guitar progressed with violent chugs of muted chords that would unleash themselves wildly, deep navy blues and lime greens taking over progressively. The riffs had a sharp tone to them and splashes of celeste would spray across the field of vision. Meanwhile, the bass found a deep rumble in the background and served to stabilize the wild guitar riffs. It too was played without mercy and with brutal ferocity. It was the steel blue backbone to the mess. 
The vocals cut in with brutality and rage. Throaty and as rough as the guitars chugging, they showed absolutely no mercy whatsoever. The vocals cut in with rusty oranges and brutal murky yellows. The sounds ripped from the very back of the throat were a deep stark burgundy, contrasting with the tones of the guitar. 
The drumming was quick and each beat fell viciously after the next, having melded into a disarray. Vehement, the crash of the cymbals was brutally cold and sprayed trails of teal across the field of vision. Meanwhile, the snare and the toms found a thick, full, warm sound that couldn't be ignored. 
The last band of the night was High Command. Dissonant aggression and tight drumming, slow buildups, and wild basslines, the band did not disappoint.
The vocals came from exhaled screams, and quite literally ripped themselves free from the lead singers body. They were meant to comes out. Matched to the overall intensity, the seasick green that erupted from the vocal stylings was incredible. Backed by the enraged reds of the power chords, there was nothing held back. Every ounce of energy and soul was thrust into each song. The guitar playing was quick in tempo, and there was much tremolo, despite this, the hostility did not waver and only became more prominent. 
The bass seemed to follow the guitar but would rip out its own deep solos that couldn't help but catch my attention. Adding to the thrashing, it provides a depth to the pieces. Brutal, brisk, and murky, the swampy colours it radiated fit perfectly together and created a backbone to the guitar. 
The drums were boney and full. Cold and thrashing, they held absolutely nothing back and gave everyone something to headbang to. The sheer frosty feeling they possessed took over the atmosphere and really drove the moshpit home. The brutality was remarkable and there was nothing quite like it. 
A crossover show of punk and metal is something that is generally turned down or slightly frowned upon but I must say that these bands absolutely throw those notions out the window. They are must sees that will inevitably change your viewpoint on the genre. 
Gallery
OXW 2018: Day 2 – Strange Attractor, The Shame and Omerta @ The Dom
Ev has synesthesia, and they incorporate their sensory experiences into music reviews. Synesthesia is a condition in which the brain links a person's senses together in a rare manner, prompting unusual sensory responses to stimuli. People with synesthesia, for example, might see a certain color in response to a certain letter of the alphabet. Those who experience synesthesia "hear colors, feel sounds, and taste shapes" in a remarkably consistent fashion.
---
The Dominion Tavern fostered unmatched and unrestrained energy on the second day of Ottawa Explosion Weekend. The lineup consisted of three mind – and ear- blowing bands: Omerta, The Shame, and the highly anticipated Strange Attractor.
Omerta ripped right through the silence and absolutely painted the town red. The raw unfiltered aggression that came through the ragged and strained vocals immediately grasped the attention of the crowd. The acute sound of the guitar riffs bubbled with patches of blues, oranges, and at times greens. The striking ochre that the bass painted in psychedelic swirls drove home the fact that it produced a dirtier sound. While the rest of the instruments slammed together to form coherent noise, the drumming produced a frigid tone – hollow and booming. The crash and ride cymbals produced a blue that was strikingly close to white.
Omerta is a band that is timeless in terms of hardcore punk – complex enough to steal your focus while maintaining simplicity. This is a punk band that one must see.
Next up were a band called The Shame.The band was not 'The Pits' by any means. Experimental punk with a favourable flavour. The riffs and guitar work moderately felt as if it was surf rock but they were certainly not to be kept in a box. Their sounds bit at your ears and provided streaks of yellow-green and bright yellow while the vocals added a murky blue to the setting. The drumming resonated and the snare was tight. This provided the Dom with all sorts of deep and baby blues. The bass added depth but found itself a little shy and hiding in the background. Nonetheless, the bass offered foamy greens to the soundscape.
Look no further for the soundtrack to the most infuriatingly nostalgic moments of your life because this band is it. Weird enough to capture your emotions, good enough to put your feelings – and thoughts – into a fast-paced unchallenged muddle of the most pleasant noise.
The last band to play was Strange Attractor. The band managed to spin an entirely new meaning to belligerence. The guitar work held an irritation while maintaining a strained tightness, hence, allowing vivid blue, lapis lazuli, and a green apple sort of colour to seep into the scene. The vocals had a fuzz to them while simultaneously erupting from the back of the throat, remaining tense throughout the set. The drumming felt full and thick, and the cymbals sounded warm. The drumming fought between yellow splashes and reddish-purple splashes. With consistency, the bass deepened the wine hues – having mixed itself into the soundscape with grace and subtlety despite having been one of the most prominent sounds.
Not quite party punk but certainly the punk you can party to, the band is high energy and filled with soul. They get you moving and grooving in ways that one wouldn't believe. Kicking off your summer the right way includes this band – and if it doesn't for you, you may want to reconsider. You won't regret it.
What are you doing if you're not coming down to Ottawa Explosion Weekend? Let loose, have fun, and most of all, enjoy the sheer talent that each and every band possesses.
Sam Coffey & the Iron Lungs, Saint Clare & Mushy Gushy at The Dom
Photos by Eric Scharf
Sam Coffey & the Iron Lungs headlined a great show at the Dominion Tavern Wednesday night which featured opening sets by locals Saint Clare and Mushy Gushy.
Sam took to the stage wearing his standard issue jean vest with Sam Coffey & the Iron Lung patch on the back over a a bedazzled jumpsuit, which I later learned was actually part of an Ace Frehley costume. The band is touring celebrating the release of their new self-titled album which they released after signing with Dine Alone Records.
They opened with two tracks off the excellent new record, "Ragnarock" and "Judy." I love the new stuff, I really do, but was very glad to see they didn't forget about their first album and the song that made me fall in love with them a few year ago, "Gates of Hell." The track is a kick-ass rock n' roll song with a sprinkle of old school, some claps and sing-a-longs, it is the near-perfect song.
Another highlight of their set was their song "Voicemail," which is about Ottawa's very own Gary Voicemail aka Ian Manhire of such great bands as The White Wires, The Sedatives, and more. If you have never seen these guys, shame on you. They are a great rock n' roll band through and through and even better guys.
Setting the stage and filling the stage was Saint Clare, a 7-piece band from Ottawa. The band has been making waves in Ottawa with their energetic live performance and great releases. They have such a dynamic horn section (sax and trombone) which adds so much to their music, especially on their 2016 single "Cheatin'." And I don't know about you guys, but I just love watching a trombone player strum along like a guitar when they aren't playing.
Taking the importance of the horns even further is their physical arrangement on stage, which had the brass right next to the singer/guitarist, one on each side, putting them at the forefront. I don't know if I've ever seen that anywhere else. The band as a whole is great and I love what they are doing, but I must say the brass really makes them stand out in the crowded rock n' roll world. There were definitely some new songs during their set so hopefully we will get something new soon to sink our ears into.
Opening the night was Mushy Gushy, a four-piece butt-rock band who are also from Ottawa. I'll never truly know what butt rock is but Mushy Gushy make you want to bob and dance on every track. I mean this as a compliment—they were the perfect opening band and got the energy pumping. They did not waste any time playing three songs straight without breaks to get everyone in the zone. They then took a very quick break to say who they were and plug their new tape called More Butter and then quickly got back to business playing the wicked track "Trap" off of said tape. Not a lot of talk and a lot of good rock is key when opening a show. Also it is hard to go wrong with songs named "Fucking Awesome" and "Bodybreak." Eat your heart out Joanne McLeod and Hal Johnson.
Interview: ONFIILM redefine the live performance
ONFIILM at POP Montreal. Photo by Jeff Kilgour. 
We caught up with Jordan Craig, the lead singer and guitarist ONFIILM ahead of their show this week. We had a great chat about the band, their sound, their live show and much more. Check it out:
I know you don't like using a genre to describe ONFILM's sound, I also hate genres but sort of get stuck with them as a writer. Can you please describe your band's sound without defaulting to genres?
J:    The band's sound to me is a mix of all the madness, sadness, vulnerability and other exotic feelings that I feel when I' m at home. All of our music is written and recorded right here. My best friends, and the most talented people I know are in the band, and we share a common love for sound and light. We are all in love with beautiful delicate tones, juxtaposed  against pulverizing beats and mad, mad guitars. Colin Wolfson's lead guitar is genius level, really bringing the sparkling intergalactic feel. Ryan Farrell holds down the bass without over complicating, and is always mesmerizing. I like to give the rhythm and chords (The fewer the better!) a chance to breathe, and enchant the listener just before we close the hatch and blast off. We take them to space, then bring them back home again.
How would you best describe how that sound translates live?
J:  Every piece of the live show is designed to take the audience into our world. Maybe more specifically my world. It 's pretty much a recreation of my life and what's going on in my head. An expression of personal freedom. I want to show everyone through our video, music and dancing that whatever or whoever they are can be pushed to the limit. Our dancers interpret the music, while our glitch videos play over us and our instruments. The superimposed glitches break us apart, scramble us. It's crazy.
Love the sound of the video/visual addition. Where did the idea come from?
J:    It was a pretty natural thing for me to add visuals to our stage show. I've been a pro photographer for 15 years, and I'm from a family of visual artists. I first became enamoured with glitch video when I saw a movie called "Until the end of the world" by Wim Wenders. In this movie they record peoples dreams, and the result was beautiful. Wim Wenders is also an accomplished photographer, and I've always been interested in his methods. The other inspiration was the cover art for Renegade Soundwave's album "Sound Clash." A sexy figure with a whip, probably shot on a tv screen. That image is never far from my mind.
Who are the dancers? Are they at every show? What do you think they add?
J: The dancers are currently Tess Giberson and Zoë Menne. We are super lucky to have them at pretty much every show, although sometimes we have other dancers when we are on the road, or if one of them can't make it. For instance,  Tess was arrested for working at a marijuana dispensary and pointlessly thrown in jail on the night of our gig a few months ago. They are a wonderful and kind person, and it was shocking and horrible that they were treated this way. Zoë is an unbelievably talented visual artist in their own right, and I'm actually a big fan. Back when the band first started, I didn't even have a drummer or bass player, so I felt that I needed more movement onstage. They worked out so well that I've kept that aspect of the show going even now that ONFIILM is a full band.
In your band's bio you are listed as "a doctor of divinity," care to explain?
J: Yes, I have an honorary Doctorate of Divinity from the Universal Life Church in Medesto, California. I am an Atheist, and I believe that everyone's beliefs are just as valid as anyone else's, as long as they don't impose on others. I use this bit of paper to illustrate the absurdity of the whole idea of organized religion. Dr. Hunter S. Thompson had a Doctorate from the same place, so I'm in good company. ONFIILM and our fans are the Congregation, and our live show is the service. We are also federal tax exempt in the United States.
Very interesting. I also see you list two drummers, do you ever have two live?
J: Yes, ONFIILM is fortunate to have two ridiculously talented drummers, but not both on stage at the same time. Wes Leigh is our main drummer, but when he is not available Matt Sobb kindly fills in for him. They both have very different playing styles and bring more to the table than I could have imagined. Matt also plays in the Juno award winning band MonkeyJunk. I'm very proud to be working with both of these drummers, as they are both very accomplished dedicated musicians.
If so, how does that play out and what do the sound techs think? If not, why not?
J: It has certainly crossed my mind. I'm a big fan of the Allman Brothers, so two drummers is something that is not out of the question for me in the future. RIP Butch Trucks. Actually, the live sound engineer from the Allman Brothers Band came to the studio for a visit a few months ago. Got some really good live sound tips!
What do you know about the venue you are playing, The Dominion Tavern?
J: When you first walk into the Dominion Tavern, look up towards the ceiling, you'll notice the bashed up mangled side of an old stock car. I was actually at the speedway that day long ago, and watched the damn thing race. A guy named Stu, who used to work there was driving. It was like a rolling version of the Dominion Tavern. A bit louder, and bit rougher than the other cars. Didn't win the race, but had the best crowd.
Anything else you would like to add?
J: We are super excited that ONFIILM's music is being used in an upcoming documentary series by VICE called "FUNNY: HOW?" . It's a series about different comedy scenes around the world. Not much more I can say about it yet, as I don't want to give anything else away. VICE has been great to work with, and they really understand ONFIILM's feel, and leave us to our own devices to come up with music. We will make the songs for this series available for fans to download after it has aired.
We also working on our full length LP coming out later this year. I'd like to thank everyone involved in ONFIILM, and it's a thrill to experiment every day.
Thank you.
Catch ONFIILM this Wednesday night at the Dominion Tavern as they open for the most excellent Heat from Montreal, info here.
Megaphono Day 2: Duchess Says, Boyhood, Fet.Nat and Everett @ The Dom
I arrived just as Everett was starting their set. Co-pilots Elsa and Fraser comprised a different lineup from last time I saw them play, at Ottawa Explosion Weekend last year; where I think the band played as a 4-piece. Their sounds has changed considerably as well, filing things down to a slow-burning, atmospheric kind of droning grunge sound. Appearing cool as a cucumber, despite the past week's controversy over the implications of the Queers' show her petition to have the show cancelled (which it was, then soonafter was back on again), Elsa gave a shout out to her friends in Babely Shades, mentioning that things had been difficult for them in dealing with the backlash of harassment they are facing post-petition. She led the crowd in a rowsing chant of "Queer is beautiful!" and Everett played their last few songs. I enjoyed the set and I'm stoked for this band to record because they are preparing to soon (or so I've been told…).
The other bands were great too, and I'll get to them in a moment. But first, I want to mention that right after Everett finished (in the seconds between when the band stopped and the house music came up), I heard someone yell from the back of the bar "At least The Queers are good!". I looked back just in time to see the guy finishing the sentence then quickly turning back to whoever he was talking to, totally hiding from all the heads turning. Elsa fired back on the mic with "Get the fuck out."
I don't know if she found out who it was, and I don't know this guy personally, but I recognize him from many other nights at The Dom, and he was in Jesus Christ: Vampire Hunter (a 2001 Ottawa-made film, whose title is pretty self-explanatory). That heckle sounded to me like: "That sucked, and you suck." Was he trying to say that she and her work are not welcome here? What did he mean by that? And what impact does this have on Elsa's safety and that of her band and her collective? Or anyone else speaking out about marginalization and fighting for equality in our communities?
One thing I took away from the Making Safer Spaces panel talk (which was earlier this same day) was that changes have to come from all angles; not just from activists, artists and promoters in marginalized groups, but from everyone. Especially white people in positions of power or authority in the scene and the greater community. Part of what was discussed at the panel was Safe Space training for venue staff, as well as festival volunteers and other people working in nightlife and service industries. Of course, said staff would need to be open to it and genuinely supportive of the movement, and somehow I'm not sure this this heckler is quite there, but I try to think people like that are the exception and not the rule.
Something else discussed in the panel was the fact that businesses will always have fire exit signs, and warn patrons of wet floors, and that kind of thing. Why? For the safety of the people inside their establishments. So, then, it should follow that corresponding proactive measures ought to be developed and implemented to ensure their patrons' safety from sexual violence and other forms of harassment and marginalization. Such programs could take example from the The Queer Mafia's Safe(r) Spaces Policy, and they would be key components in spreading awareness of these issues and learning how to be proactive and constructive about them.
But this guy… just perpetuating the threatening, malign-infested attitude towards this marginalized group speaking out about their reality. Not cool.
Well, the show must go on, and up next was Boyhood. I'd only ever seen Boyhood as a solo performance where singer Caylie Runciman worked with a synth and few effects pedals (last year Boyhood played a Megaphono set in the Deifenbunker). But this was a 4-piece band, and a bigger sound than I'd heard from Boyhood before. It was kinda dark and dancy, melodic and a little manic in how they went from brighter sounding keys and effects to some creepier organ sounds. The creepy parts reminded me of the cheesy organ you'd hear on tapes or CD's of Halloween Music, but they totally fit here and sounded rad.
Fet.Nat took a few minutes to get going, amidst a momentarily missing drummer and some difficulties with the PA, but they dove headlong into their set and their frenetic brand of spaz-jazz had people moving in no time. From a crowd-pleasing cowbell, to some impressive circular-breathing on a tiny soprano saxophone, this band is just on point. The sheer size of this sax would've been hilarious if this guy wasn't wailing on it the way he was. A couple of times, he would just bust out these insane solos to transition between songs, while the guitarist and drummer held solid eye contact to stay in sync. This was my first time seeing them, and I'm not likely to miss them again.
Duchess Says closed the night and boy, did they deliver. I'd heard about this band being somewhat of a collective, rotating lineup over the years, and that the singer is also in Pypy. You should follow that link, seriously, Pypy are way cool. DS were awesome too! The singer's energy was infectious and intense, slinking and dancing nearly the whole time. She struck the air, highlighting the accents and rhythms behind her, and just getting visibly stoked. Not just excitement, but as if she was actually a fire being stoked and growing more intense and captivating. Man, 80's synths and dirty fuzz-bass guitar with a disco drum beat behind it is just irresistible. She even hopped offstage a couple of times to bounce around the crowd and get things going. During an instrumental breakdown, she got a large portion of the crowd to sit down on the floor as she pulled out a huge roll of plastic and proceeded to have audience members unroll it above themselves, all the way across the room. People started playing parachute with it (reminiscent of some elementary school games), but once the band kicked back in, and everyone jumped up dancing with the plastic catching the lights in every direction. It was just the best. Moments like that give me a chill sometimes, and this made the set for me.
In A Fung Day T! by Duchess Says
So while we can certainly do without the trolls, all in all, this was a great show and a great night!
MEGAPHONO Festival preview and details
Next week marks the inaugural Megaphono festival, taking place on Feb. 3-5. What is Megaphono, you may ask?
Megaphono is an is "an Ottawa-based music organization focused on building opportunities for Ottawa-area artists and music companies". The organizers are seeking to accomplish this by putting on a range of events and panels during the week, and showcase what Ottawa's music scene has to offer. Ottawa has such a strong music community and plenty of healthy sub-communities within its borders. The showcases feature over 40 artists from Ottawa and beyond, taking place at venues around the city will highlight some of the best musical talent in Ottawa, and gives attendees a unique opportunity to check out a broad spectrum of incredible artists.
In the past, Megaphono's main focus was acting as a synch license company, pitching music for film, television, new media and advertising. The organization still continues to do this, but now has the festival as a main focus as well. The expansion of Megaphono into a festival that includes showcase concerts and music industry panels is a major step towards enhancing the visibility of Ottawa's music scene on a national and international scale.
While Ottawa remains a relatively insular music community, steps are being taken to bridge other music industry centres with that community (e.g. Arboretum Festival, inclusion of local acts at Bluesfest/Cityfolk). A bonus is being able to see a concert on Wednesday, Feb. 4th, in the Diefenbunker, which could possibly be one of the coolest shows ever. We are also very happy to be co-presenting two shows throughout the festival at the House of Targ on Tuesday and Dominion Tavern on Thursday.
Be sure to come out and participate at Megaphono, there will be plenty of interesting panel discussions taking place during the day if you are able to skip work for a few hours.Festivities kick off at noon on Tuesday, Feb. 3rd, with the official tape cutting ceremony with Mayor Watson at Ottawa City Hall. Megaphono and local songwriter Andrew Vincent teamed up to conduct a groundbreaking and unprecedented in-depth profile of Ottawa's music community, including responses from over 800 individuals and data collected from FACTOR and SOCAN. We will likely be hearing some of the findings of this research at the kick-off ceremony.
Below we have laid out the festival schedule day-by-day, which can help you figure out what events to attend. You can also find a Bandcamp playlist of MEGAPHONO Vol. 7 containing many of this year's participating bands and musicians. Oh, did I mention there is a concert in the Diefenbunker?
All illustrations by the wonderful Chanelle Foisy 
MEGAPHONO IS COMING // FEB 3-5 FEV 2015 // OTTAWA from MEGAPHONO on Vimeo.
---
Tuesday, Feb. 3
---
MEGAPHONO LAUNCH LUNCH @ OTTAWA CITY HALL
12:00–1:30 PM
Panelists: Andrew Vincent (author of Connecting Ottawa Music) / Kwende Kefentse (City of Ottawa) / Shain Shapiro (Sound Diplomacy)
Moderator: Alan Neal (CBC)
After the official festival launch (a 2″-tape cutting ceremony no less!), independent consultant Andrew Vincent and Kwende Kefentse (City of Ottawa) will present findings from the recently-completed Ontario Music Fund-supported paper Connecting Ottawa Music.
This profile of Ottawa's music industries compiles responses from over 800 local musicians and 50 music businesses. It also identifies recommendations for ways to move forward as an industry and help to build Ottawa as a musical hub.
Location: City Hall – Council Chambers (110 Laurier Avenue W.)

PANEL: WEARING ALL THE HATS
2:00–3:30 PM
Panelists: Lynn Miles / Mike Dubue (HILOTRONS) / Jim Bryson / Matt Ouimet
Local artist entrepreneurs discuss the ins and outs of grinding out a career as a musician. From studio engineering to composition to production to live sound, this group wears a lot of hats. These panelists will talk about how they balance all of their different musical roles and make it work.
Location: Galerie SAW Gallery (67 Nicholas St.)
PANEL: PLACING YOUR MUSIC IN TV
3:30–5:00 PM
AH, the mysterious world of music supervision. How does music get chosen for TV shows? And what can artists do to best position themselves to get their music heard by these decision makers? Come and hear from the people who choose music for shows likeDegrassi and The Blacklist and get some tips on how to get your CD to the top of the pile.
Panelists: Malia Hall (Mothlight) / Mikaila Simmons (Instinct Entertainment) / Liana Tassone (Third Side Music)
LAST EX + EVENING HYMNS + SCATTERED CLOUDS
7:00–10:00 PM
ARBORETUM FESTIVAL + E-TRON RECORDS co-present
Doors: 7:00 pm
Location: St. Alban's Church (454 King Edward Ave.)
Tickets: $12 adv / $15 door. Online tickets available now (link below). Paper tickets on sale Friday January 16 at Vertigo Records (193 Rideau) and Compact Music Inc. locations (206 Bank & 785 Bank).
FET.NAT + THE YIPS + AKOUFEN
10:00–2:00 AM
OTTAWA SHOWBOX + E-TRON RECORDS co-present
10:30 pm – AKOUFÈN
Doors: 10:00 pm
Location: House of TARG (1077 Bank St.)
Tickets: $8 adv / $10 door. Online tickets available now (link below). Paper tickets on sale Friday January 16 at Vertigo Records (193 Rideau) and Compact Music Inc. locations (206 Bank & 785 Bank).
---
Wednesday, Feb. 4
---
PANEL: A TRIBE CALLED RED
10:30–12:00 PM
Panelists: Guillaume Decouflet (Valeoprod/Craft Services) / Deejay NDN (A Tribe Called Red)  / Adam Countryman (Agency Group)
A look at the tremendous rise of Ottawa's greatest musical export since Alanis. This Juno-award winning DJ collective and their core team discuss their successes and how they built a musical mammoth out of Ottawa.
Location: Galerie SAW Gallery (67 Nicholas St.)
NETWORKING: SPEED MEETINGS I
12:30–1:30 PM
All FULL PASS and WEDNESDAY DAY PASS holders will have the option of signing up for an exclusive opportunity to meet one-on-one with our out-of-town invited guests in a round of 7-minute speed meetings (held on both Wednesday and Thursday). Come make some new friends with local artists and industry professionals from Canada and the US!
Location: Novotel Ottawa Hotel (33 Nicholas St.)
PANEL: JUST THE SIZE OF MONTREAL
2:00–3:30 PM
Panelists: Dan Seligman (Pop Montreal) / Andre Guerette (Guerette Agency) / Michaël Bardier (Heavy Trip)
Too big or too small? For a lot of Ottawa-based artists, Montreal's live music market has always been a tough nut to crack. Hear from some of that city's key music players on the particular challenges of building an audience in Montreal, the differences between its Franco and Anglo scenes, and tips on what you can do to improve your chances of success in everyone's favourite weekend party destination.
Location: Galerie SAW Gallery (67 Nicholas St.)
THE HINTONBURG HANG WITH HER HARBOUR + JIM BRYSON + FUTURE STATES + WINCHESTER WARM + SILVER CREEK + JACK PINE & THE FIRE
4:00–6:30 PM
A Pay-What-You-Can afternoon of sounds in two of Hintonburg's favourite music-friendly spaces!
5:45 pm – Her Harbour (Elmdale)
5:30 pm – Jim Bryson (Record Centre)
5:00 pm – Winchester Warm (Elmdale)
4:45 pm – Future States (Record Centre)
4:15 pm – Jack Pine & the Fire (Elmdale)
4:00 pm – Silver Creek (Record Centre)
Doors: 4:00 pm
Locations: The Record Centre (1097 Wellington St. W.) and Elmdale Oyster House (1084 Wellington St. W.)
Tickets: Pay What You Can (priority will be given to full pass and day pass / bracelet holders)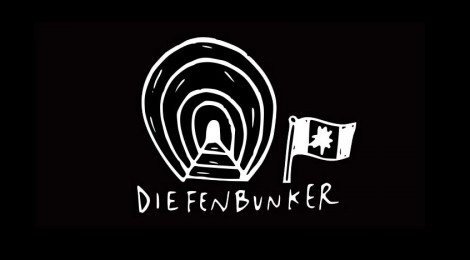 DIEFENBUNKER DOOM TRIP WITH STEVE ADAMYK BAND + U.S. GIRLS + BOYHOOD + HEAT + NIGHTSHADES + CABAAL AND THEATERNIA + V.J. DAISY
6:30–10:00 PM
OTTAWA EXPLOSION presents
9:00 pm – Steve Adamyk Band (Bank Vault)
8:15 pm – U.S. Girls (Bank Vault)
7:30 pm – Nightshades (Bank Vault)
7:15 pm – Theaternia and Cabaal (Cafeteria)
Doors: 6:30 pm
Location: Diefenbunker Cold War Museum (3911 Carp Rd)
Tickets: $20 adv with bus service* / $10 adv without bus / $15 door. Online tickets available now (link below). Paper tickets on sale Friday January 16 at Vertigo Records (193 Rideau) and Compact Music Inc. locations (206 Bank & 785 Bank).
* Includes return bus service (pickup/drop-off points at Nicholas/Daly and Hintonburg Hang)
MACKENZIE RHYTHM SECTION + PONY GIRL + YAO + SORU
9:00–2:00 AM
12:15 am – Mackenzie Rhythm Section
Doors: 9:00 pm
Location: Avant-Garde Bar (135 Besserer)
Tickets: $8 adv / $10 door. Online tickets available now (link below). Paper tickets on sale Friday, January 16 at Vertigo Records (193 Rideau) and Compact Music Inc. locations (206 Bank & 785 Bank).
HILOTRONS + SOCALLED + BUCK N' NICE + TRAINING SEASON
9:30 PM – 2:00 AM
CHUO presents…
Doors: 9:30 pm
Location: Ritual Night Club (137 Besserer Street)
Tickets: $12 adv / $15 door. Online tickets available now (link below). Paper tickets on sale Friday January 16 at Vertigo Records (193 Rideau) and Compact Music Inc. locations (206 Bank & 785 Bank).
---
Thursday, Feb. 5
---
PANEL: IF WE ONLY HAD AN AGENT
10:30–12:00 PM
Panelists: Adam Countryman (Agency Group) / Josh Iden (Panache) / Nicole Rochefort (AIM Booking)
One of the most important pain points for today's up-and-coming artists is convincing an agent to sign you. Our panel of booking agents will help you decipher the mystery of how they find and sign new acts, and what it takes to put pen to paper.
Location: Galerie SAW Gallery (67 Nicholas St.)
NETWORKING: SPEED MEETINGS II
12:30–1:30 PM
All FULL PASS and THURSDAY DAY PASS holders will have the option of signing up for an exclusive opportunity to meet one-on-one with our out-of-town invited guests in a round of 7-minute speed meetings (held on both Wednesday and Thursday). Come make some new friends with local artists and industry professionals from Canada and the US!
Location: Novotel Ottawa Hotel (33 Nicholas St.)
PANEL: THE SPIRIT OF RADIO
2:00–3:30 PM
Panelists: Tom Power (CBC) / Erin Flynn (CHUO-FM) / Dave Aardvark (CKCU)
Tips from key local and national campus/community and public radio personalities and producers on how to get their attention and to get your music played. Do CD mailouts still make sense, or has everyone gone digital? How does the musical selection process work at campus and community radio and the CBC? Get your radio questions answered here.
Location: Galerie SAW Gallery (67 Nicholas St.)
SLIGHTLY LEFT OF CENTRETOWN WITH JEREMY FISHER + AMANDA RHEAUME + JILL ZMUD + CATRIONA STURTON + MEHDI CAYENNE CLUB + KRISTINE ST-PIERRE
4:00–6:30 PM
A Pay-What-You-Can afternoon in two of West Centretown's hippest spots with some of Ottawa's best singer-songwriters!
5:45 pm – Jeremy Fisher (Pressed)
5:30 pm – Catriona Sturton (Raw Sugar)
5:00 pm – Amanda Rheaume (Pressed)
4:45 pm – Jill Zmud (Raw Sugar)
4:15 pm – Mehdi Cayenne Club (Pressed)
4:00 pm – Kristine St-Pierre (Raw Sugar)
Doors: 4:00 pm
Locations: Raw Sugar (692 Somerset St. W.) and Pressed (750 Gladstone St.)
Tickets: Pay-What-You-Can (priority will be given to pass and bracelet holders)
CROSSS + PETRA GLYNT + MICHAEL RAULT + KINGS QUEST
10:00–2:00 AM
SMALL TALK + OTTAWA SHOWBOX + CKCU co-present
Doors: 10:00 pm
Location: Dominion Tavern (33 York St.)
Tickets: $8 adv / $10 door. Online tickets available now (link below). Paper tickets on sale Friday January 16 at Vertigo Records (193 Rideau) and Compact Music Inc. locations (206 Bank & 785 Bank).
MEGAPHONO MELTDOWN WITH FLIGHT DISTANCE + ZATTAR + FLO + KINGSCOLLEGE + THE PEPTIDES
9:00–2:00 PM
Our official closing party!
Doors: 9:00 pm
Location: Mercury Lounge (56 Byward Market Square)
Tickets: $12 adv / $15 door. Online tickets available now (link below). Paper tickets on sale Friday January 16 at Vertigo Records (193 Rideau) and Compact Music Inc. locations (206 Bank & 785 Bank).
---
MEGAPHONO, VOL. 7
Weekend Music Roundup: July 24 – 27
Looking for live music in Ottawa this weekend? Ottawa Showbox has you covered with the Weekend Music Roundup.
For full event listings, click here.
—————————————————
Thursday July 24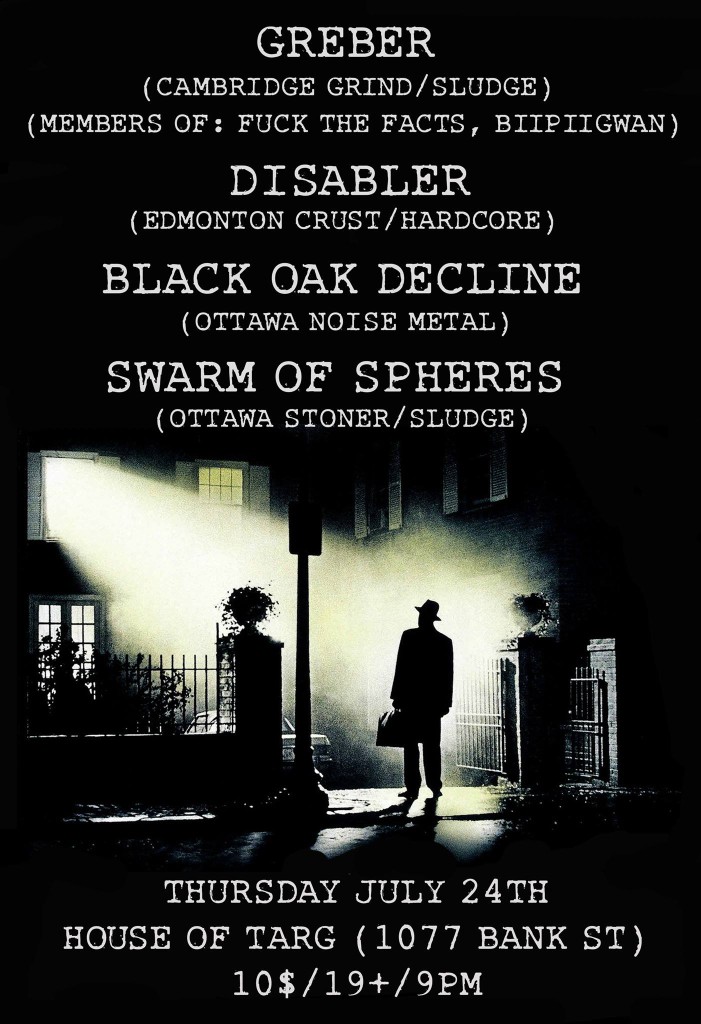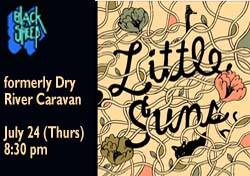 Friday July 25









Saturday July 26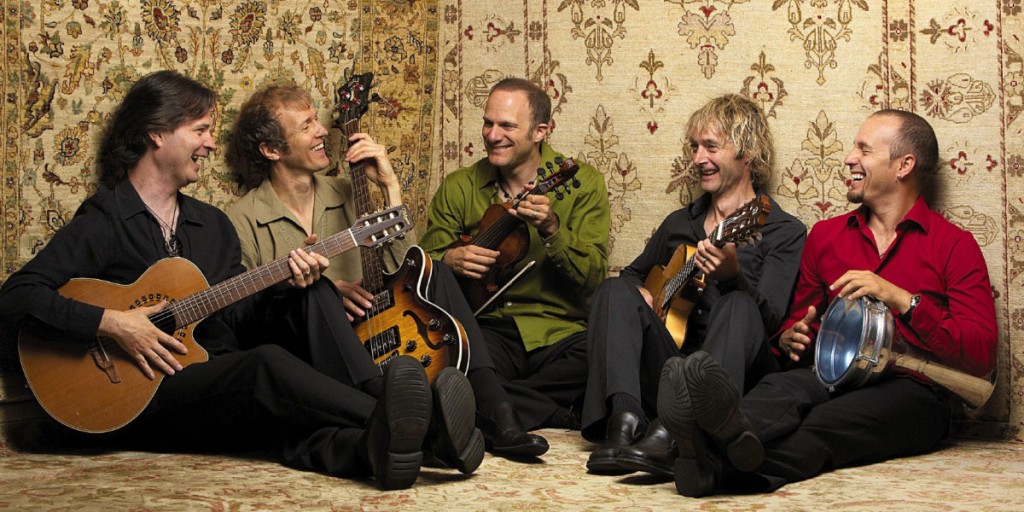 Sunday July 27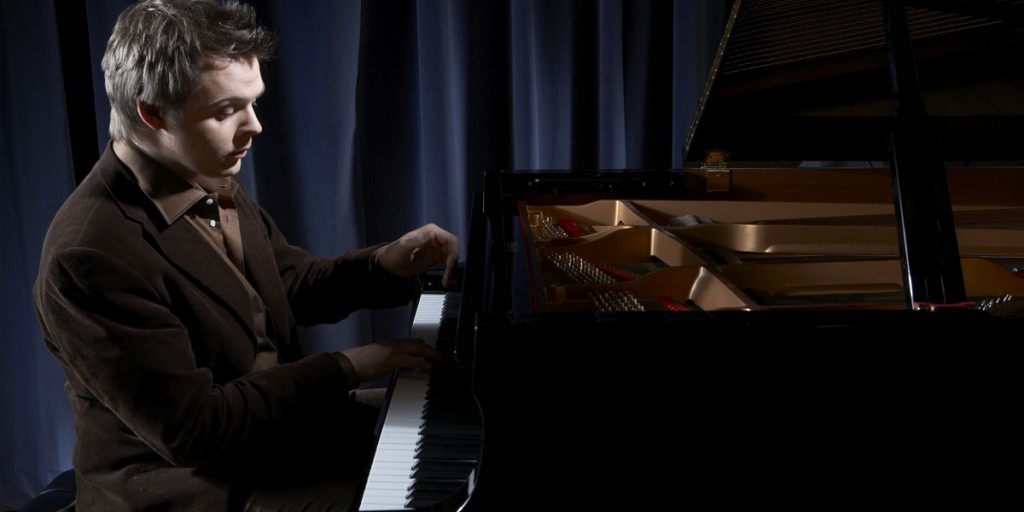 Kelp 20: The Acorn, Jim Bryson, Hilotrons & More
Photo by Ming Wu
It makes all the sense in the world for an Ottawa concert to begin at the pulpit of a late 19th century Anglican church and culminate with a fight in the depths of the Dominion Tavern.
Ottawa-based independent record label KELP celebrated its 20th anniversary on May 31st with a brimming sold out concert at St. Alban's Anglican Church in Sandy Hill.  Eleven bands and individual artists from across the label's roster performed, including the Hilotrons, Jim Bryson, Andy Swan, and The Acorn.
As a newcomer to the live music scene in Ottawa, I was mostly excited to see so many local performers in one night. By the time things got nasty at the Dom however, the collaborative spirit of KELP 20 had proved to be much more than just another show to see on a Saturday night.
Miche Jetté of moody Flecton Big Sky kicked off the evening, building the intimacy with an initially meek audience. Dropping an obligatory mention of beards and razors, Jetté's confessional lyrics set the tone by announcing, "I'm in the house of the Lord but I'm dripping with sin." Stray murmurs on the sacrilege of rock concerts in churches from the guy with his dirty feet splayed on the pew beside me made for a timely segue into Jetté's "The Devil Is On My Trail."
Local singer-songwriter Andy Swan ushered in a growing audience with odes to Jesus and starfucking. Banditas followed, rumbling in with a raunchy set of punk, and an assailing cry of "fuck all you warlords" on their crowd-favourite single "Tubular Balls." By the time Chris Page performed a punchy set of alt-folk, the halls of St. Alban's were resonating with a solid roster that spoke to both KELP's small-town Maritime-influenced character, and the filthy DIY attitude that roots the label firmly in Ottawa.
Jonas Bonnetta of Toronto's Evening Hymns made impressive use of improvised beatboxing by a young man known only as Ian. Looping samples captured right there during his performance, Bonnetta gracefully improvised against technical difficulties and retained the emotional delicacy of his album Spectral Dusk.
More dancing and imbibing was wrought upon the church by Andrew Vincent, while Jim Bryson successfully hypnotized a particularly gleeful dancer in a red shirt into childlike abandon. Bryson's country roots were referenced with an homage to Stittsville and a political retaliation against old people (within the same breath), but the energy was quickly recaptured by Ottawa favourites The Acorn, who kicked off their set with a new song.
In the most stunning moment of the KELP 20 concert, The Acorn's "Darcy" hovered over a hushed audience with angelic harmonics in a poetic reflection of the concert's venue. Building to climax in the characteristic slow rise similarly heard in related Ottawa outfit Silkken Laumann, The Acorn transitioned into a feisty set by the Recoilers. With the interruption of a midnight curfew, the KELP congregation proceeded to march to the Dominion Tavern.
At Ottawa's mangiest watering hole, the psychosynth garage-funk of the Hilotrons couldn't be more fitting. "Too many people being nothing," moaned Mike Dubue over the slur of booze, startled regulars and sullen bartenders.
With enough sobriety to reflect on the transition from St. Alban's to the Dom, I saw how KELP embodies the kind of DIY ideology that Ottawa has built from bare bones, and that certainly deserves celebration. It was inspiring to see the openhearted intersection of venues, people, and genre influences from garage pandemonium to rhythms of funk, and a heroic dose of synth.  KELP's 20th anniversary demands an immense appreciation for the individuals who have dedicated their lives to building the musical community and identity of our city, despite the ready-made indulgence of nearby Montréal and Toronto.
By the time Rhume took the stage, whiskey had become the main act, the night blurred into anchors under strangers' eyes, the dance floor was possessed, and whoever that guy with the mic was had doused himself with whatever booze was at hand. Overall a great night for KELP Records, with many more to come!