Merival, Her Harbour & Trails @ Black Squirrel Books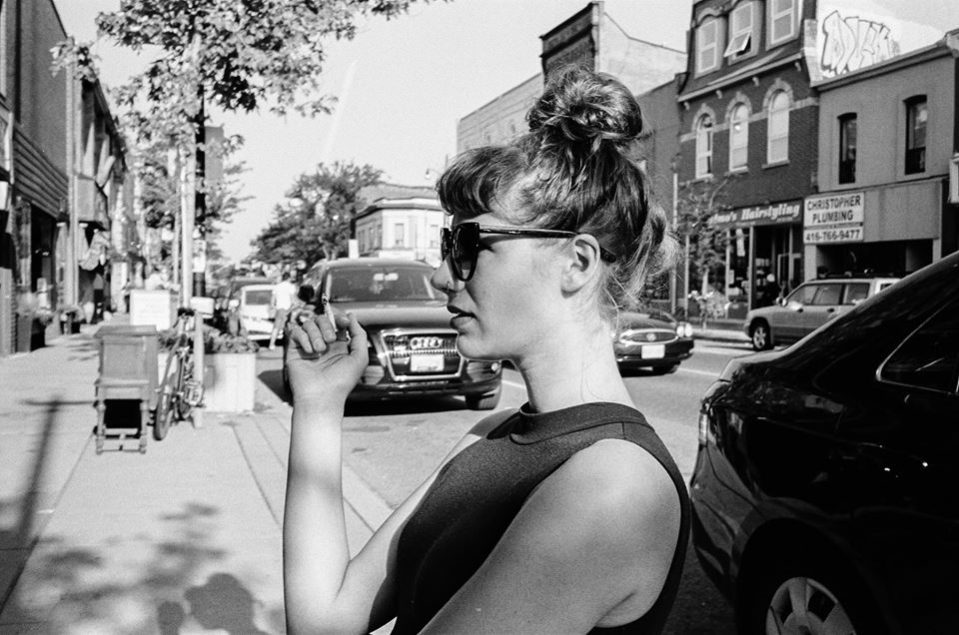 The sun was out on March 26th, the Saturday that Trails, Her Harbour and Merival were set to play at Black Squirrel Books for a much-anticipated all ages show. The crowd filled in the coffee shop fairly quickly, and the venue had an intimate and comfy atmosphere. Chairs were spread out across the floor and low lights shone on the performers. The audience chatted while the acts were setting up.
At around 8 o'clock, the first act Trails took the stage. They had started their set with a beautiful rendition of Imogen Heap's 'Hide and Seek,' immediately cuing the crowd to hush and listen. Their guitar and voice looped and echoed throughout their whole set, sending out waves of psychedelia that entranced us all. The intricate use of pedals and melodies coupled with Allie's soft voice stand them out among Ottawa's young musicians.
The second performer was Her Harbour, a local musician named Gabrielle Giguere that has established herself as one of the leading singer-songwriters in the city. Gabrielle's hauntingly beautiful voice accompanied her delicate autoharp technique perfectly. She enchanted the audience with a passionate performance with her lyrics and vocal abilities. The uniqueness of the autoharp nicely complimented the soft songs. The crowd fell silent during their show, applauding loudly after each mesmerizing song.
Toronto's Merival played next. Merival, the moniker of singer-songwriter Anna Horvath, charmed the crowd with her tender voice and guitar. Horvath dazzled the audience with fragile flutters in their voice to booming ballads that date back to when she was a teenager. The crowd certainly got caught up in the emotional songs, ones that fans of Feist would without a doubt adore. To me, it's the type of music you'd listen to while drinking tea and doing something creative. Merival's music fosters creativity for me and probably many others!