Protomartyr reassert themselves in Ottawa once more
All photos by Ming Wu/Photogmusic
This past Wednesday, Detroit post-punkers Protomartyr visited Babylon, along with Hull's Scattered Clouds and Ottawa's own Baberaham Lincoln. I was really excited to finally see the headliners since 2014's Under Color of Official Right, which was chalk full of catchy-but-thoughtful songs that really centred on front man Joe Casey's compelling vocals.
Unfortunately, I only managed to arrive at the venue just as Scattered Clouds was finishing their set and Protomartyr began to set up. A modest crowd was already lingering around, having braved the drizzle and humpday blues to come out for the evening.
I was immediately intrigued by a suited gentleman wearing a baseball cap who hanging around by the stage and didn't seem tot match the vibe of the room. As the band came out onto the stage he assume his position by the microphone as I quickly realized that the man dressed like a car-salesman was actually Joe Casey (the Detroit ball cap should have been a dead give away).  With little banter the band got right into their set with as more people started to show up.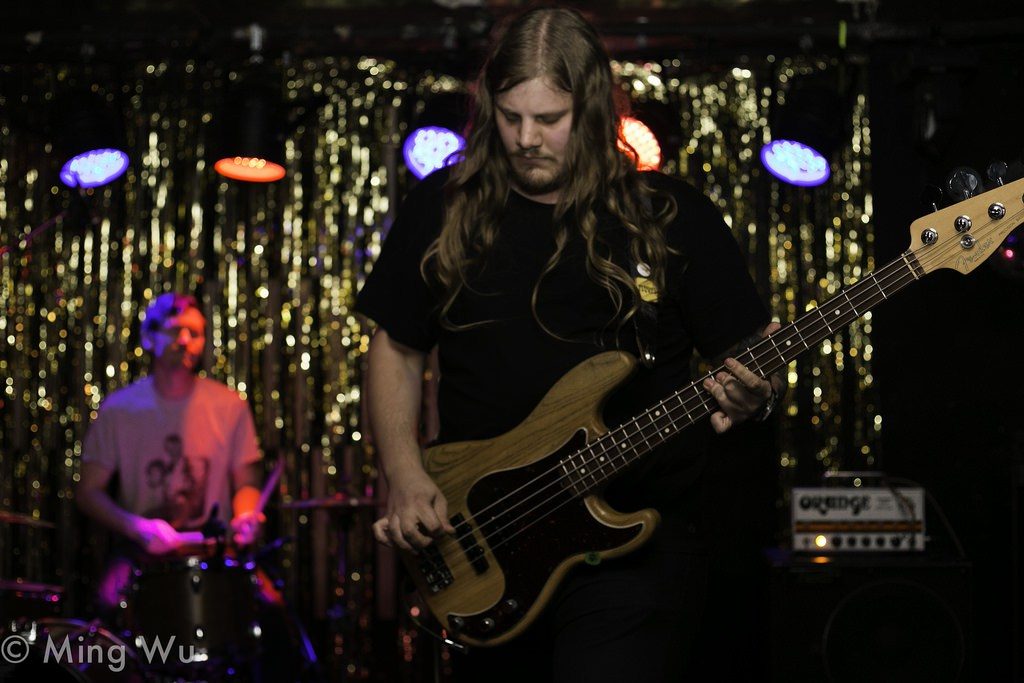 The wholesome thirteen-song set feature some of their most popular tracks from their two most recent records, the aforementioned Under Color of Official Right and mostly from last year's more polished The Agent Intellect, with a few new tracks peppered in. Every song was delivered with nihilistic exuberance as the suited frontman passionately belted out the lyrics to Protomartyr's noisy anthems with a beer in hand and free styled lyrics like "Don't fall in love with your own asshole" on their rendition of "Maidenhead." All of Casey's stage presence was derived from his lyrical delivery by bellowing or almost talking through the words as he stood relatively still on stage.
Despite the relatively low turn out (which was substantial given the circumstances), the rest of the band seemed to be really enjoying themselves as they play through some of their songs with breakneck speed that threatened to tear them apart. Many songs from their last album, including "Why Does it Shake?", "I Forgive You", and "Pontiac 87" were prominently featured as well, with the latter's refrain of "There's no use being sad about it/ What's the point of crying about it" emphatically repeated accompanied by a frenetic instrumental crescendo.
The rest of the set played out in the same way, punctuated by energetic increases in speed volume and noise along with a halftime breakdown here and there. As a whole, the four piece was very compelling, using a pointed guitar licks and economical but effective drum grooves to accompany Casey's weighty lyrics. As the band finished their set I felt the need to go revisit the lyrical content of these songs after seeing odd and engaging way that Casey delivered them – you can tell that there a bigger ideas and themes behind the sometimes simplistic lyrics.