Video Premiere: Merganzer – Cloud Cover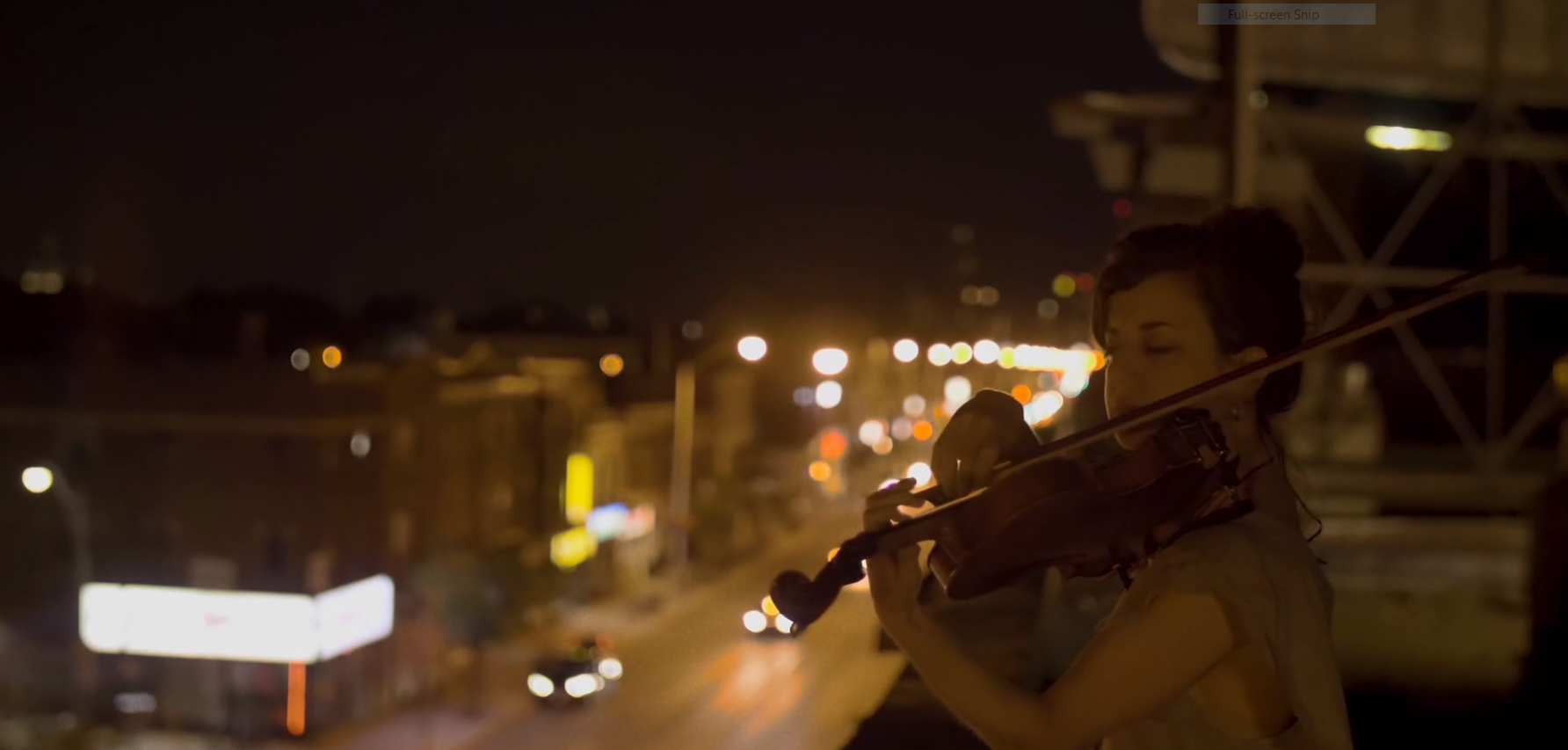 It's been almost two years since violinist-extraordinaire Mika Posen released her debut solo record under the new moniker Merganzer. Before that, she had studied violin with the National Arts Centre Orchestra's David Thies-Thompson and gone on to tour with renowned acts such as Timber Timbre, as well as contribute her violin skills to the works of Forest City Lovers, Feist, Basia Bulat and Evening Hymns. Having grown up in Ottawa, Posen left the capital at 18 and lived in cities such as Toronto and Berlin until her return to her hometown after more than a decade.
These experiences, along with a Master's degree in ethnomusicology from York, have provided Posen with disparate experiences from which to draw influences for her solo project. Merganzer is undoubtedly an extension of Posen, and the music we've heard so far—particularly off of the 2015 debut LP Mirror Maze—is eccentric, contemplative, and exploratory. The soundscapes are varied, as the listener is pulled between layers of mesmerizing beats, beautiful vocal melodies, enchanting string arrangements—like soaring gracefully through cavernous depths and over towering mountain peaks.
Merganzer has put out a new video of an unreleased track called "Cloud Cover," which is exciting for those of us who have been chomping at the bit for more. It comes just in time for her upcoming performance December 1st at Mirror Mountain Film Festival (co-presented by Ottawa Showbox) along with Montreal media artist Sonya Stefan. The event is called Passé Composé, and will be a collaborative live performance based on the theme of transformation.
"The video was directed by Nick Dolinski (who lived in Ottawa up until a year or two ago) and shot by Ottawa media artist Tim Smith," explains Posen. "We made it this past July on the roof of our Toronto apartment building right before we moved back to Ottawa. For Tim and I, it represents a final farewell to that big crazy city."
Be sure to have an exclusive look at the video below, and don't miss Merganzer's incredible live performance at Mirror Mountain Film Festival on Friday, December 1st starting at 9:30 p.m. . Event tickets and full festival passes can be found on the Mirror Mountain website here.