Heavy Bell brings By Grand Central Station to Ottawa Feb. 3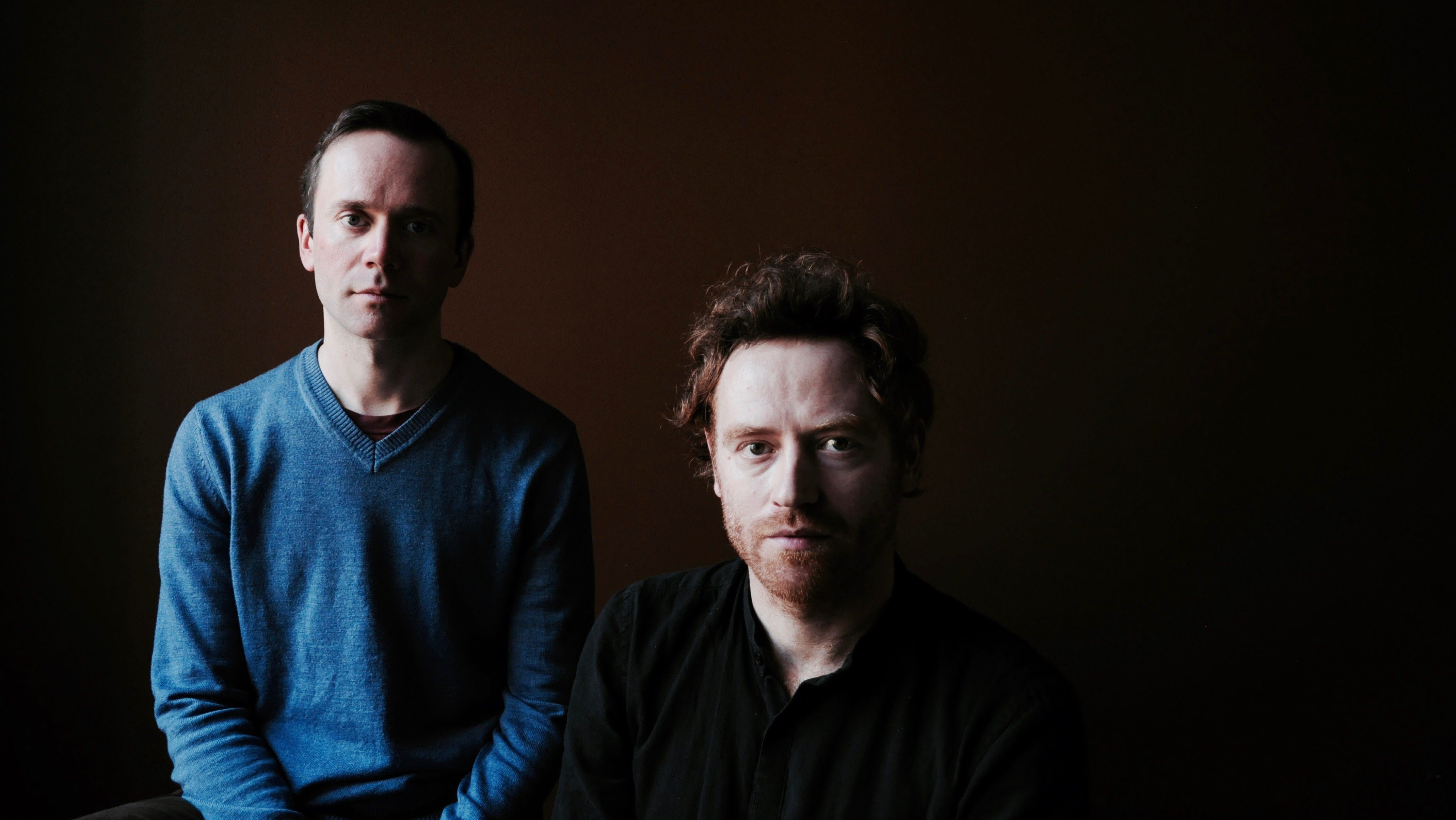 Once in a while a concept album comes along that moves us, emanating stories and experiences that we can somehow connect with. In the case of Winnipeg's Heavy Bell, Matt Peters (member of Royal Canoe) and Tom Keenan (actor and singer-songwriter) dig deep into the past with their audacious debut, By Grand Central Station.
Both Peters and Keenan bring different artistic perspectives to the table, having each composed music in the more traditional sense, but also for stage productions of A Winter's Tale and Richard II. The avant-chamber-pop album contains songs that were inspired by Canadian writer and poet Elizabeth Smart's 1945 novel By Grand Central Station I Sat Down and Wept, a work that has been touted as "one of the half-dozen masterpieces of poetic prose in the world." In doing so, the duo creates a bridge by which we can take a stroll back in time and experience the story told by Smart in a new way. By Grand Central Station is beautifully crafted, and its orchestral overtones flood the album. In some respects, Heavy Bell took a similar storytelling approach as Neutral Milk Hotel did on 1998's In The Aeroplane Over the Sea.
Smart's novel is considered to be a pseudo-fictional autobiography in which she recounts her turbulent love affair with writer George Barker. In their music, Peters and Keenan draw from the book's highs and lows, the ecstasies and calamities associated with complicated love stories.
"The novel is a poem written in prose form," Peters explains. "Rather than describing action, she describes her internal response to action; it is a journey through the emotional extremes of a love affair: anticipation, exhilaration, guilt, joy, jealousy, grief, pity, righteousness… But though she is tossed around on the sea of her emotions, her dazzling intellect remains intact: in fact she is constantly examining her emotions even as she experiences them."
"She weighs her experience against the whole of poetic history: the book is full of reflections on the Bible, Shakespeare, Greek mythology, and more recent writers. It is a very rich read: every time I come back to it, each chapter strikes me in new ways," said Peters.
"There is no specific structure to the songs, or the album for that matter. The passages that are included create an impressionistic composite that layers and weaves with the music, guiding the direction of By Grand Central Station as a whole. The emotion embedded in Smart's story is what guided her book, and is the connective tissue that guides the direction of the album. In fact, Elizabeth Smart's own voice appears in the songs "The Pain Was Unbearable" and "I Am Not The Ease," which was retrieved from a 1982 archival recording from CBC's Morningside," added Peters.
"We are certainly not trying to summarize the plot, or adapt the novel to music," Peters clarifies. "The album is a collection of responses to moments in the book. There are several themes that struck us and made it into the record. Fate is a big one: she is constantly aware that her deed is going to (and does) wreak havoc on herself and everyone around her, spilling "poisonous tides of blood," but she is helpless to stop it."
"It is greater than she, greater than pity, greater than remorse: her ultimate moral duty is to this Fact of love; 'Jupiter has been with Leda… and now nothing can avert the Trojan Wars.' This theme resounds through all the emotional extremes of the book and the album. Love is "claiming its birth at last" and changing her entire world forever."
Don't miss Heavy Bell's immersive live performance in Ottawa, taking place on February 3rd at Pressed with guest Raphael Weinroth-Browne. The album can be streamed in its entirety on their website and on Spotify.