Review + Gallery: Bluesfest Day 2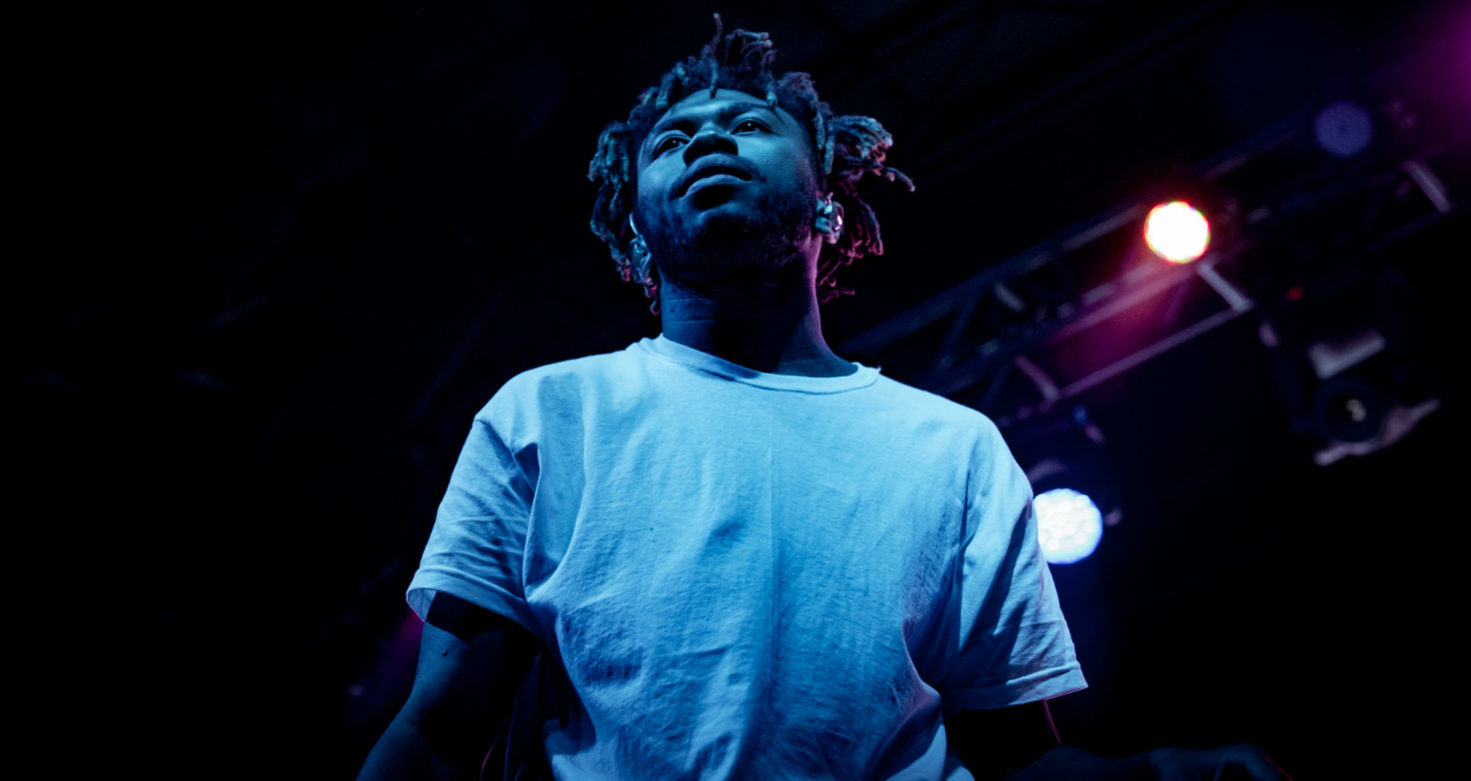 BROCKHAMPTON, hereafter styled "Brockhampton," were in Ottawa on Friday night, with a diverse and complex boy band show. They even call themselves a boy band, something that hasn't been attempted in a while, and the relatively new Brockhampton out of Texas appears to be pulling it off quite well.
Emerging to screams wearing matching white t-shirts, the group was in fine form on one of the more tolerable days of Bluesfest, weather-wise. They definitely pull off the boy band aesthetic. Each of their personalities is on full display at all times, whether they're making goofy faces or hyping up the crowd, each one of them is working the entire time. This is no pace-around-the-stage-slowly-and-spit-the-occasional-verse affair. No. These guys work out.
Another way their personalities played a central role was in the audio-visual department, centred on a screen behind the band that featured a looping, long video of the band playing with a camera phone in a dressing room. It's possible they understand the power of their very salient personalities, but it's also possible they just like messing with people. Perhaps that's the beauty of Brockhampton.
Brockhampton dropped a brand new song, likely from their new LP, in Ottawa on the banks of the river. The song was called "1999 WILDFIRE," and features an example of the cell phone dressing room footage I was talking about earlier.
Incidentally that song is now number #30 on YouTube's trending ladder. That's kind of a big deal for anyone, let alone a bunch of kids from Texas who decided to do something a little bit different with the hip hop thing.
These guys have only been active since 2015 and already, perhaps through the big deal that is Kevin Abstract, one of the group's most prominent members, Brockhampton has obtained international fame through the release of a bunch of albums that have been critically praised and welcomed by fans.
Their songs are full of excellent beats and catchy hooks, clever lyrics and interesting production. They also put on a very good show. The crowd was a mix of generations: some in their 20s, some 30s, many in their teens. They had a fairly committed moshpit and had no trouble working the crowd.
"Hands up!" shouted Abstract, gesturing. The crowd definitely obeyed. And when they dropped "1999 WILDFIRE," the crowd was so into it, I swear I saw some lighters.
Gallery: Day 2