psychedelic
New Video: Expanda Fuzz – Sonic Halo
Ottawa's droney post-punk outfit Expanda Fuzz has released a new video for their single "Sonic Halo." The track appears on bandcamp along with a cover of Earth, Wind, & Fire's "September" in the wake of founding member Maurice White's death last year.
The track is a minimalist psychedelic trip, with rolling percussion, a fuzzy lead guitar part, and mesmerizing vocals by Niki. The video's aesthetic is dark and ominous, taking place in a remote field at dusk and featuring characters with strange masks and costumes. The video is not as dark and creepy as their video for "Flavour: Zombie" released last year, and it also contains beautiful colours of the sunset. However, the smoke-breathing Grim Reaper-type character also leaves the viewer with chills down the spine, and it's not the kind of figure you'd want to run into on a dark, empty farm.
Although the song is just over two minutes long, it's great to see a video being made that perfectly suits the sound of Expanda Fuzz. This song could have easily been incorporated into season one of True Detective, or even Apocalypse Now. The video accurately reflects that kind of imaginary trip into the darkness.
Expanda Fuzz is playing JUNOfest March 31st with Dilly Dally, No Fuss, and The Dirty Nil at House of TARG. Ticket and wristband information can be found here.
Watch "Sonic Halo" below.
New Music: The First Empire by Scattered Clouds
On this day in Hull, an LP came out on E-Tron Records. They call it The First Empire but it will not be the last.
It's been a long time coming for fans of Scattered Clouds, an experimental noise & psychedelic pop trio led by Philippe Charbonneau, with Jamie Kronick and Pierre-Luc Clément. The band's beginnings are closely intertwined with the E-Tron's genesis, as are all the musicians who collaborated on this album. The music is simultaneously quiet and chaotic, patient and peculiar. It's aptly described as post-apocalyptic but we could drop that prefix and it would still make sense.
The First Empire is a six-song concept album that seems to have more singles than not, starting off strong with the doom-laden "Fallen" and their most recent release "Enchanteresse", which came out with a twisted music video pieced together by Mike Dubue last month.
"Enchanteresse" grew on me faster than "People Walk", which I've already been listening to for the better part of a year. A free CD of the single was handed out at a show at the Blacksheep Inn last March and the song remains as beautifully choppy and digestible as when I first heard it. It's a journey of self and insanity, which are two themes that pair up often in The First Empire, and not just in the lyrics.
My favourite track however, which I relish even more because of its brief length, is the wordless "Floating Underwater" which immerses us with a marimba. It transitions catastrophically yet pleasantly into "Deepest Night", an anthem of darkness that uses Charbonneau's baritone voice to its greatest ability. It ends with the sunken lyrics "at the strangest hour…" and crashes into the most unhinged and experimental of the songs, the title track. The album almost passes in the blink of an eye but it is complex, what obviously took years to perfect.
Olivier Fairfield, who plays alternate percussion on three tracks, as well the marimba on "Floating Underwater," also plays an integral part of E-Tron Records as the other co-founder and manager. Both he and Charbonneau began producing music that followed their aesthetic vision they had first encountered on their work with the band J'envoie, where Charbonneau actually came in after their record was complete. Pierre-Luc Clément also had a large part in that collective effort along with Patrick Sénécal & Nathan Medema.
Here's where the details overlap. Cue The First Empire to get through this mesh of music.
You can't discuss Scattered Clouds without discussing E-Tron. Both began in 2010 around the time the album La vitesse des chats sauvages by J'envoie came out. E-Tron Mountain was still an undiscovered shrine on the north side of the Outaouais that had yet to house bands like FET.NAT, Her Harbour, BOLD, and Ferriswheel.
Olivier Fairfield sums up E-Tron well in a video by La fabrique culturelle that came out in January:
"Avec J'envoie c'était un band avec une esthétique. Là, avec E-Tron, on s'rend compte que c'est pas un band c'est un groupe de personnes qui ont plusieurs bands qui font plein de choses différentes qui projettent cette esthétique là."
Fairfield is a name that comes up a few times in the music corners of Hull. Olivier's brother Guillaume runs Fairfield Circuitry, an industry-acclaimed pedal manufacturer that lends its powerful effects to bands all over the world. Their father Charles has mastered many of his son Olivier's collabs as the owner and operator of the seasoned studio known as nCode. Olivier himself plays in FET.NAT (along with Scattered Clouds' Pierre-Luc Clément), La Mort à la mode, J'envoie & Ferriswheel on E-Tron, and in the duo H. de Heutz, which is a sonic study of paranoia & pseudonyms inspired by the novels of Hubert Aquin, on Black Bough Records. His work has led him to join Timber Timbre, possibly Canada's most celebrated experimental music at the moment, and to form Last Ex with Simon Trottier, also from Timber Timber.
All these parts of Fairfield's work are touched on by Charbonneau in some way. Often, it seems, Philippe's work is subtler than his partner's, even subdued. He takes to the low vibrations of a deep voice and double bass that have created in Scattered Clouds the deliberate atmosphere of dread and adventure. Fairfield operates on a higher energy, with staccato percussion and piercing vocals. Together, they've created something that wouldn't exist without the other, neither without the considerable collaborations of Clément, Trottier JFNO, Linsey Wellman & Gabrielle Giguère.
So, without leaning too heavily into conjecture I would describe The First Empire as a culmination of the vision that transformed E-Tron from an idea into a music machine. The industrious production they've pumped out in only five years has elevated the concept of a distinct music from Hull, and of experimental music in Canada as a whole, to the point where I see them far ahead of where other local labels still want to go. They're an example to follow, for sure. To
This is the supreme authority that I see described abstractly as The First Empire. But here we are complete lost in conjecture as I feared… It is, before being a symbol, a strong album that was a long time in the making.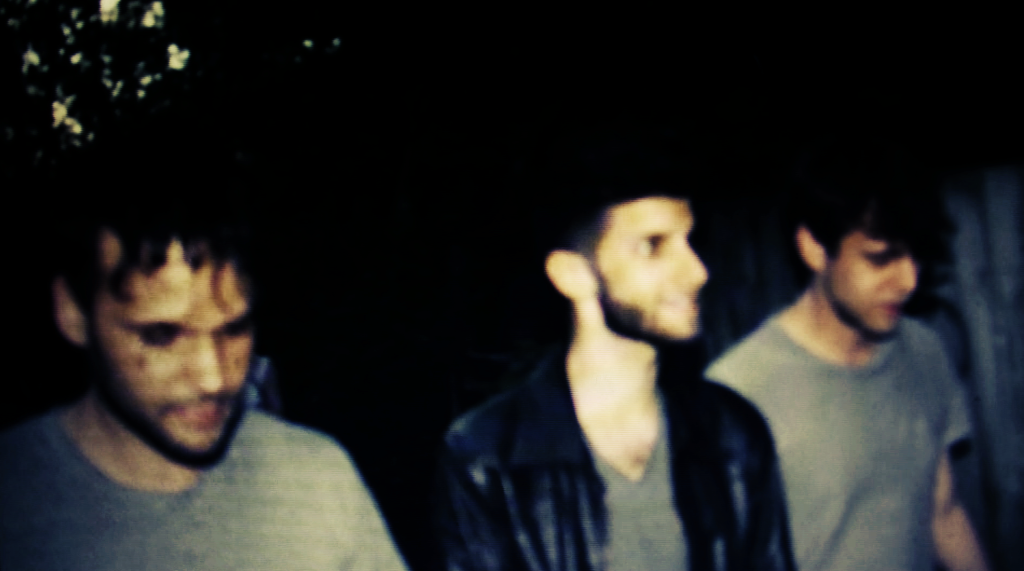 Scattered Clouds starts their tour this Thursday, and will host their official release parties in Ottawa & Hull on May 2 & 23. Follow the asterisks!
April 23rd – TORONTO, ON – The Piston w/ Hilotrons
April 24th – GUELPH, ON – Ebar w/ Hilotrons & The Golden Dogs
April 25th – WINDSOR, ON – Phog Lounge w/ Hilotrons
April 26th – HAMILTON, ON – Baltimore House w/ Hilotrons & The Boogies
*May 2nd – OTTAWA, ON – The Record Centre
*May 23rd – HULL, QC – Le Temporaire w/ WTCHS & Absolutely Free
May 28th – MONTRÉAL, QC – Casa Del Popolo w/ Hilotrons & Saxyndrum
Thirsty Thursdays: LSD by Microbrasserie Goudale
By: Daniel Bordage
Beer: LSD by Microbrasserie Goudale
Style: Wheat Ale
ABV: 5.6%
Pairing: LSD with a psychedelic playlist
About the Beer: Ahhh LSD! The drug that has expanded minds, made folks freak out, see the pink elephant, and inspired a generation of hippies to eventually turn into our parents and never do it again. Well now there is a beer called LSD. It will not make you trip out like our aforementioned chemical friend but it will refresh you nonetheless.
I saw the beer and wanted it for a psychedelic playlist instantly. It could have tasted like an LSD hangover and I would still have chosen the beer for the post. Thankfully it was really good! Psychedelic rock inspired many of our musicians today. I mean… The BEATLES!! They made music to be paired with LSD. You could say it's motivated my own pairing adventure.
Commercial description: A nice fruity hop dominated by grapefruit. This beer is perfect after a battle with your lawn mower or to simply beat the heat. // Une belle présence de houblon fruité dominé par le pamplemousse. Elle est excellente après une dure session de tondeuse à gazon ou tout simplement pour combattre la chaleur.
The Music: FULL PLAYLIST HERE
Beatles "Tomorrow Never know"
The Beatles began using LSD in 1965. They sing about drugs and try to induce us to trip out in "Tomorrow Never Knows" — an underrated and underplayed song in my opinion.
Country Joe and the Fish "Porpoise Mouth"
About a minute in the song, the drums start dancing around so gently on the right side of your headphones, and the guitars on the left. At 1:46 and amazing mini solo surprises.
The Byrds "Eight Miles High"
This song had limited airplay because of their references to drugs. So it wasn't as a big hit as it should have been. Jazz and Indian styles intertwined. Blissful!
Organ Eyes "British Graffiti"
There's something poignant about what people in the 60s thought of the future. Did LSD have something to do with it?! #OTTband
Grime Kings "Every Golden Future"
This is the type of song you might not want to listen to on actual lysergic acid diethylamide, but if you must, just clench your teeth through the fluctuations of synth at the start and dive head in at the two-minute mark. #OTTband
Love "Maybe The People Would Be The Times Or Between Clark And Hilldale"
This album stands the test of time. You can hear that they've influenced bands like the Violent Femmes and the New Pornographers. It does not sound like it was made in 1967.
The Electric Prunes "I Had Too Much To Dream"
The Electric Prunes have the best name in music. EVER!! I love the distorted guitar sound.
Social Butterfly "Tears for You"
This song sounds like it was recorded in 1967! There's a Jefferson Airplane vibe going on here and it's TRIPPING ME OUT! #OTTband
Curtis Mayfield "(Don't Worry) If There's a Hell Below, We're All Going to Go"
Psychedelic Soul! This song starts off religious and then howls out words that would have given social media an "OMG I can't believe he said that" day. Dare I say this song is NSFW? A sign of the times… The song was meant to serve as a warning regarding the state of race relations and the thunderstorm brewing in America's inner cities.
Sly and the Family Stone "I Want to Take You Higher"
Another Soul piece ready to take you higher and dance! This song was B-Side that turned into a massive hit for them. My father would always do the "boom lacka lacka" part to me randomly. I didn't like it at the time but now it's a fond memory.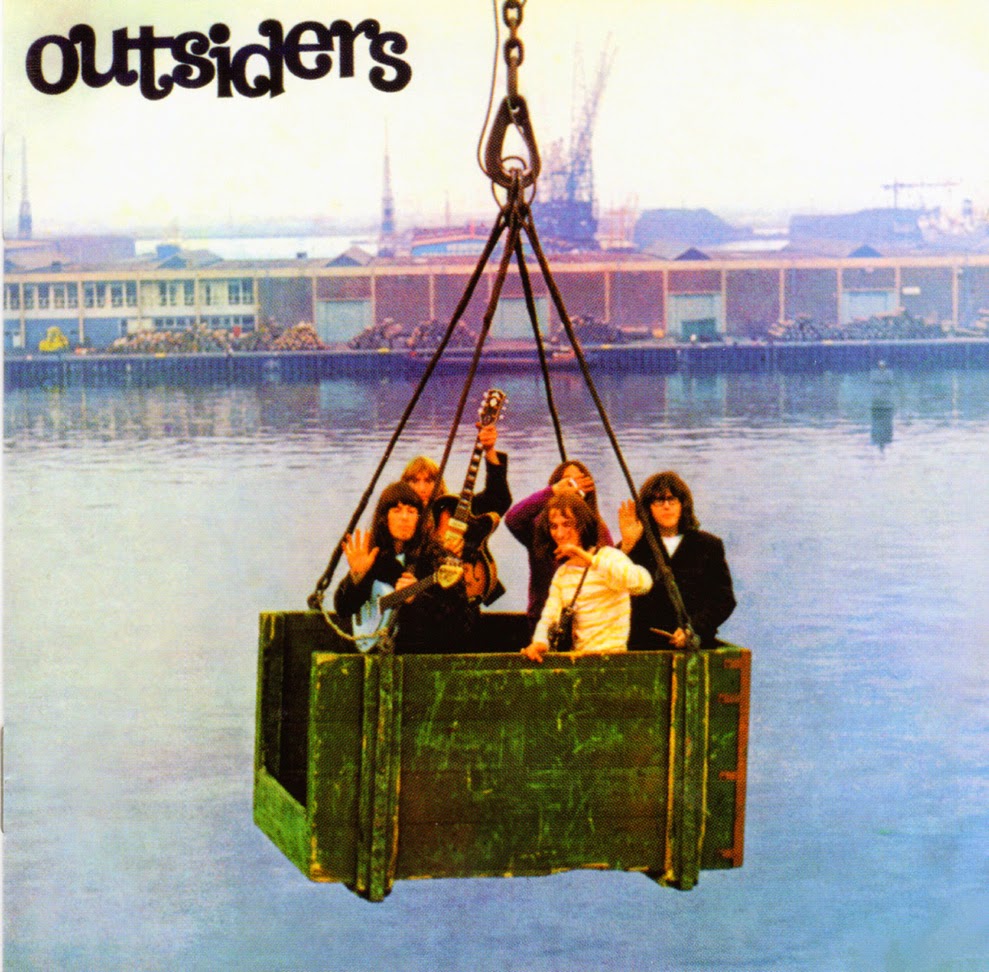 Outsiders "You Mistreat Me"
Netherlands own… yes, Netherlands own Outsiders show us that they can produce Psych! Kurt Cobain was a big fan of them and you can see why.
Pith and the Parenchymas "Dark Pines"
Strange forking paths take you anywhere you want to go, just don't have any bad thoughts… #OTTband
Blue Cheer "Summertime Blues"
Psychedelic-influenced rock in a blues-rock style. They are credited in some circles to have influenced Heavy Metal. What do you think? Black Sabbath? Very possible! Jim Morrison called Blue Cheer the single most powerful band he'd ever seen.
The Fugs "CIA Man"
New York's version of Psychedelic-influenced Rock. Two poets started this band. Beat poetry? Very early punk?
Pink Floyd "Interstellar Overdrive"
Finishing off the playlist with a band that is synonymous with LSD. Can you imagine in the 60's listening to this? This was literally created with acid trips in mind. Probably created on LSD too.
The Honourable Mentions this week are bands that were influenced by the Psychedelic movement:
Kula Shaker "Govinda"
The Tea Party "The Bazaar"
The Entrance Band "Lookout!"
Shpongle "Divine Moments Of Truth"
Contact me on Twitter @danielbordage or at dropthatspills@gmail.com for suggestions, comments or just to say hi.
MEGAPHONO Artist Profile: Mehdi Cayenne Club
Another local band coming to a stage near you this afternoon for the MEGAPHONO Festival is the Mehdi Cayenne Club, an intense folk rock Ottawa outfit.
Mehdi Hamdad has been playing music since he was a teenager and he's been organizing and playing shows for over a decade now. The Mehdi Cayenne Club was formed in 2009, on the day Michael Jackson died — June 25. Mehdi is the songwriter in both French and English for all the songs, but completes his pieces with the help of his bandmates Olivier Fairfield and François Gravel.
"I bring all the songs (they grow on me like fungi), but they're always enhanced by the composing and arranging skills of the others, who are all accomplished creators in their own right," says Mehdi. "Songs are mostly about problem solving and, well, who doesn't have problems?"
A problem he doesn't have is choosing which language to write in, since it all just comes naturally. In a constant state of output, Mehdi puts every impulse and idea into his craft. Although he doesn't award any particular importance to his bilinguism, he sees it as a means to an end.
"The apparent dichotomies of my identity are well exemplified by bilingualism," he explains. "I do think that this ambiguity can foster more understanding between people and cultures. There must be a way out of us vs. them, red team vs. blue team mentalities, and I think bilingualism is perhaps a minor metaphor for developing a sense of being 'us' and 'them.'"
On top of being a band member he performs solo shows, poetry nights, theatre pieces and even MCs events. His wide range of venues, from TEDxGatineau to Hearst High School, exemplify his ability to walk onto any stage and bring his brand of honest joie de vivre easily. He plays so many shows a year he doesn't know how many.
His dance punk, or folky pop rock with a twist, make him an easy listen. His lyrics, however, are sharp, sometimes sad things. Being as openly emotional on his debut LUMINATA as on his sophomore release NA NA BOO BOO, we can expect nothing less from his third studio album, set to be released in May. The Medhi Cayenne Club is currently in studio with their new songs.
When asked what his favourite accomplishment would be, he had this to say: "There isn't a specific event more than others… Generally I am grateful for the synergistic exchange that happens every time we sweat together, every time we sing together. I am grateful I can be honest on stage, in my songs – that's all I have. Prizes and achievements are nice, but the feeling of being vulnerable and honest while going all out on stage… it's what I'll take to my grave."
The Mehdi Cayenne Club will play today at 4 p.m. at Pressed Café with Jeremy Fisher and Amanda Rheaume as part of MEGAPHONO Festival. Check 'em out!
New Music: Two Sets of Two Songs by The Heavy Medicine Band
Ottawa rock group The Heavy Medicine Band is now streaming their debut release, well sort of.
The band teased us Christmas Eve by releasing two songs online and a few days ago they rounded out their first release by adding two more songs online. The still unnamed album is a great combination of power female vocals over psychedelic rock and stoner rock styles. Some may think that four songs isn't enough or might be too short, but they combine for nearly 22 minutes, so don't fret.
My gushing musical crush for Keturah Johnson's voice is well-documented on this site, so needless to say when I found out she was moving on from her solo act and forming a band I was quite excited. Listening to The Heavy Medicine Band you can still hear a lot of Keturah's solo style, but now with a lot more depth thanks to the addition of great musicians.
The release features "Wrecking Ball Daughter," the song from Keturah's solo performance that first mesmerized me two years ago. This powerful, slow-building song puts her voice at the forefront and on display as the music slowly becomes more and more part of the song. "Wrecking Ball Daughter" is quite the journey lyrically, vocally, and musically, clocking in at just under eight minutes.
Have a listen to the latest release below and the ones from December 2014 just beneath that. Fair warning, be prepared to be placed in a trance.
Hooded Fang + Organ Eyes (tape release) + Blonde Elvis @ House of Targ
It's not every weekday that you see a music venue fill up with patrons, but the last Thursday a good-sized crowd at House of Targ. It's no wonder, as the lineup was stacked and local psych-garage trio Organ Eyes were also releasing their new tape Daze Pace. This release, for me, was the focal point of the night, but Blonde Elvis and Hooded Fang wowed reckless late-night showgoers, myself included.
The show was co-presented by Arboretum Festival, Exclaim!, and Debaser, who are all trusted music masters in their own right. The night was pushed back a bit as the first opener, Blonde Elvis, got stuck in some pretty brutal traffic on their way from Toronto. Anyone who has traveled that stretch of the 401 knows that it can be a hellish few hours of driving, especially if things get slowed down by commuter traffic or a crash. We're just glad they made it safe, and no one complained as one or two beers were consumed before the music started.
It wasn't long before the Blonde Elvis took the stage and performed a quick but strong set. Since they were a bit late, lead singer Jesse James Laderoute made it clear that they would try to keep it going as they were tight for time. But that didn't stop him from making light of the situation and joking around, making the crowd chuckle. They launched into their song "slow fall on egypt," which absolutely blew me away. Laderoute's vocals were bang-on, and he didn't miss a note. Along with his other past project Young Mothers, he used to be involved with Slim Twig a few years back, and I can hear some of that sonic remainder in Blonde Elvis's music. These guys are amongst a really great group of bands in Toronto, and are sure to keep achieving more success as time goes on. I really enjoyed their high energy set, and hope to see them in Ottawa again soon. I just wish I had seem them open of Thee Oh Sees last week in T.O.!
Local psych rockers Organ Eyes were up next, and it was a big night for them. Although not the headliners, they shared the glory because Thursday night was the tape release for their new album Daze Pace. They are one of the main reasons I Targ'd it up – I find Organ Eyes to be such a mystical, strange band in Ottawa. I mean that in the best way possible. The talented trio, made up of guitarist/vocalist Sam Pippa, bassist/vocalist Cam Steacy, and drummer Jon Bennet, are not the kind of group to settle on one sound or style. Coming off the release of their atmospheric album Visual Meetings in January 2014, Daze Pace seems like an opportunity for the band to experiment a little more and inject some rawness into the mix. Organ Eyes explored their lo-fi garage rock side with songs such as "Boca Breeze," Spooky Cough," and "Dog Gone," but also stir things up with more melodic songs such as "Skinny Girl" and "Hardly Know Her."
The set opened with an unreleased track called "Papavangelou," and was comprised of most of the heavier garage tunes on the new album. After Cam gave Showbox a very nice shoutout, the band played my favourite song on the album, "Cave Song" (how did you know, Cam?). The deep, muffled bass line and tame verses exploded into a catchy and distorted chorus, all while flowing with bizarre lyrics from Cam. The song makes the listener feel like they're spiralling downward as it progresses – and I love every second of it.
Organ Eyes closed out the set with another great tune called "Cocoon," leaving us all wanting more. They certainly riled up the crowd and gained a few new fans at Targ, and hopefully sold lots of their really sweet neon green cassettes!
The final band to come on were the indie rockers from Toronto, Hooded Fang. I wasn't sure what to expect since I hadn't really heard them before, but myself and many others were really getting into it once the band hit their stride. They had a bit of guitar trouble during their second song, but luckily Jesse James Laderoute swooped in and saved the day by supplying his axe. The band jammed on during the transition and everything went smoothly. Their music is slightly disjointed, but has a really funky groove that any listener could get into. As the set went on, everyone seemed to ease up even more and get into the rhythm. I really enjoyed the tones and reverb of the guitar, it reminded me of that surf sound that I love so much with a hint of punk influences in there. The arrangements were captivating and the aesthetic of their music translated really well live, which was aided by the new sound system at Targ – I really noticed a difference in the overall audio quality from past performances during Hooded Fang's set. I couldn't stay the whole time, which was a bummer because I was really into their performance. But hey, unfortunately buses don't run all night long!
Contest: Ticket Giveaway for Quintron & Miss Pussycat W/ Uncle Phil and Friends, Nov. 20
Photo by Guy Lavourde
Multimedia poltergeists and sweaty psychedelic apparitions are descending upon the nation's capital from the far away Spellcaster Lodge, in the realm of New Orleans. Quintron & Miss Pussycat will unleash a force of light, sound & puppetry for a lucky audience at the House of Targ, a show that will be complimented by Ottawa's own master of musical puppets Uncle Phil & Friends this Thursday.
Quintron is the captain of the organ and several homemade musical creations, including a new addition known omniously as the Weather Warlock. It might or might not create a hurricane. Miss Panacea Pussycat is monarch of her troop of puppets — an army of memorable, handcrafted characters that will give us a half-hour puppet show before Quintron takes to his songs and Miss Pussycat backs up with maracas and voice. Their tour stop in Ottawa for their full-length The Spellcaster II is a rare treat that no one should miss and we have two (2) tickets to win!
How to Enter
Email music [at] ottawashowbox [dot] com the name of Quintron's most prized invention, a certain little lo-fi bundle of synthy joy that plays on optics and oscillation. This creation goes by the name of [ — ].
What you could win
A FREE pair of tickets to the show on November 20 at House of Targ! This kind of show is going to be unlike anything you've ever seen, heard, felt or tasted. Beware the vapours! We will announce the winner Thursday afternoon, so check your emails!
Interview: Liam O'Neill of Suuns
This past weekend Montreal electro-infused, psych-rock band Suuns (Secretly Canadian) played at Black Sheep Inn for the first time and treated us to their in-your-face sound. Their pulsating, unfettered sound was unforgettably penetrating to us in the quaint venue, and nothing was going to stop the music from making an impact on those who made it out that night. Joe wrote a great post on the night, which can be found here.
Contest: Cafe Alt Concert Series Free Ticket Giveaway
We're giving away a pair of tickets to the finale of Cafe Alt's Concert Series tomorrow night (Friday, Mar.28), featuring the wondrous Silver Dapple (MTL shoegaze), Walrus (Halifax psych/experimental), and Chairs (MTL lo-fi psych/experimental). Cafe Alt is one of those neat little venues that we're lucky to have here in Ottawa, and the Concert Series finale will be a great night of music.
Pith and the Parenchymas, Dusted, and The Elwins @ Ritual Nightclub – Nov. 21
Once in a while, a bill pops up on the calendar and makes you do a double take. "$10 for all of this? That can't be right!" It's like finding one of your favourite records that you've been looking for for ages, and then finding one in perfect condition at Value Village. So it went, leading up to the night of Nov. 21. A few artists I had come to really love, Dusted and The Elwins, managed to somehow meet and decide that they want to play music together in the same night at Ritual in Ottawa. Needless to say, no twisting of my arm was required.