Peach Kelli Pop, Nightshades, & Toxic Thoughts at TARG
Photos by Ming Wu/Photogmusic.
When the matching jackets come off you know it's Peach Kelli Pop time. It was a cold May night but the all-girl power pop group teleported us to a sunny SoCal beach.
Fronted by a great local talent Allie Hanlon on guitar and vocals, Peach Kelli Pop, played a most excellent set during the all-ages show at House of Targ. There was a ton of energy and so many smiles, on stage and off the stage throughout the entire set, which is always the case when Allie comes home. Peach Kelli Pop played some great new songs, "Halloween Mask" and "$100 Bill," and also played a cover of the Sailor Moon theme song, which Allie dedicated to "all the girls." It also brought me back to grade four – the nostalgia was real. Allie also showed her love for House of Targ, "I feel like this place was invented in someone's dream, it's out of this world, it's the perfect mishmash of things."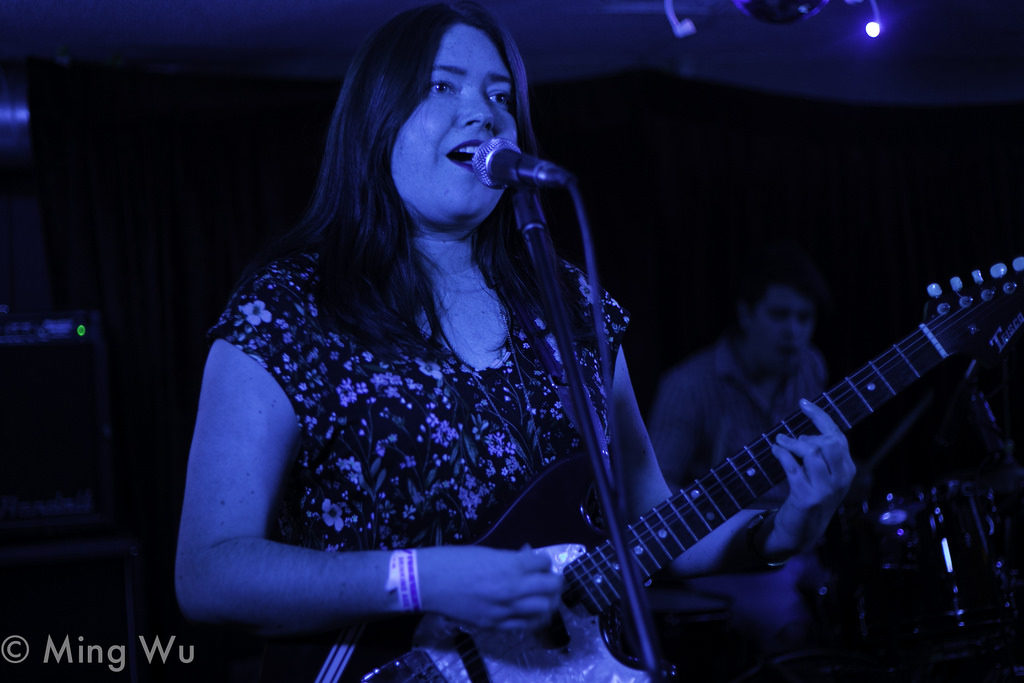 As Nightshades took the stage, their drummer Geoff Clarke looked quite frazzled and winded… and rightfully so. During Toxic Thoughts' set, the opening band, Geoff chased down a couple of kids who threw a brick through the House of Targ window after being kicked out. Well done Geoff! The band then appropriately opened with "Teenage Fool." There were some other great things about this show, other than Geoff's sprint. It was their first show with a new bass player, Dean Morris of The Haig, and the band played several of their songs with a much different feel. Songs such as "London Bass" and "Broken Bag" have changed for the better and I am very excited about it. Nightshades also played several new songs and they are still super bass driven and I cannot wait to hear those new tracks some more.
Opening the night was new local hardcore punk band, Toxic Thoughts. "Hello everyone, we are here to provide some interruption before Peach Kelli Pop," said lead singer Felix Lahbabi-Granger. The last name Granger may seem familiar, as the band is led by Yogi's son Felix and man does the kid have stage presence. He often jumped into the crowd to mosh with his friends while singing. The band is still a little raw, but there is much potential in Toxic Thoughts and I look forward to watching them grow.